Boosting Uganda's beef production and exports with price incentives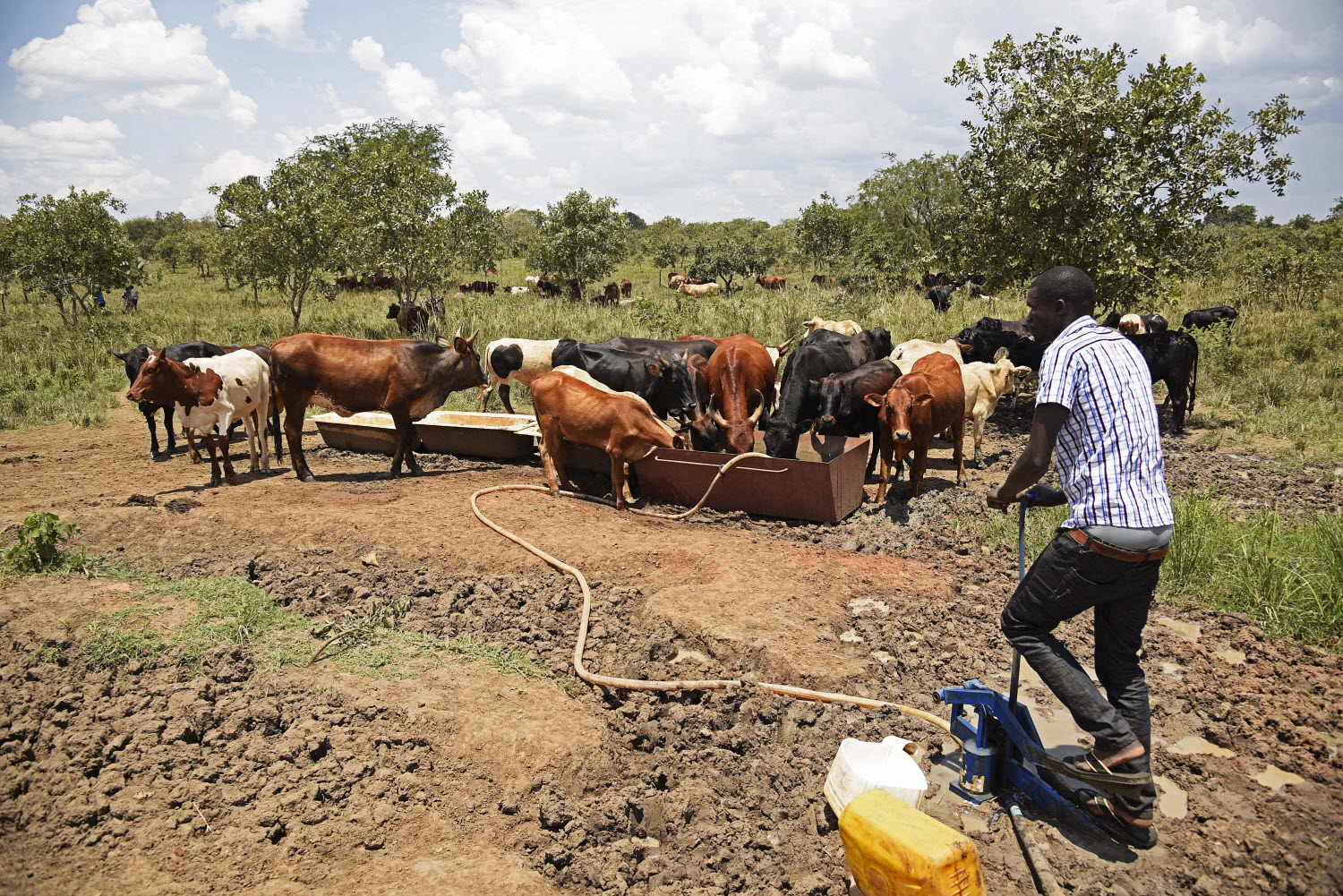 12/04/2023
The latest MAFAP report identifies that more and different kinds of incentives and investments are needed as part of efforts to enhance Uganda's beef sector.
Why beef production matters
in Uganda Uganda's beef production, which comes mainly from indigenous breeds farmed along the country's 'Cattle Corridor', increased by 1 percent in the last decade. To meet rising demand largely driven by population growth, the Ugandan government is looking to boost both beef production and exports including by analysing the effects of trade and market policies on the price incentives facing beef producers during 2005–2020. More than half of households in Uganda depend on livestock for their livelihoods, with cattle valued at USD 8.7 million per year.
Beef prices on the move
In the context of the EU-funded AgrInvest Project* in Uganda, FAO's Monitoring and Analysing Food and Agricultural Policies (MAFAP**), working in collaboration with the Uganda Agribusiness Alliance, analysed prices incentives to beef traders and farmers during this period. They found that in the past (2011–2016) breeders were penalized by prices lower than the international ones, while recently they enjoyed higher prices, mainly due to restrictions on cattle movement due to a foot-and-mouth disease (FMD) outbreak, which increased domestic prices. The persistent gaps between domestic and international prices can also be explained by the very limited price transmission and weak market integration of the beef value chain in Uganda.
Priority actions and investments
The analysis shows that more and different kinds of incentives and investments are needed for Uganda to fully achieve its beef production and export potential.
"Some priority policy reform areas we identified are to improve transport links and logistical capacity, for example, by investing in meat processing plants and abattoirs to meet export standards," says Valentina Pernechele, Economist in FAO's Agrifood Economics Division (ESA) and one of the authors of the report. "With rising demand for beef in both domestic and international markets, these investments could bring large returns and help boost Uganda's domestic beef production and exports, a target under its Third National Development Plan."
Another major constraint identified in the report is the prevalence of foot-and-mouth disease which limits both production and export potential.
"For Uganda to be able to freely move cattle and related products including into export markets it requires disease-free certification which requires significant improvements in surveillance, control and management of foot-and-mouth disease, as well as investments in medicines, vaccines and animal health", explains Nana Nkuingoua, Policy Analyst for the MAFAP programme in Kampala and report author.
The good news is that some activities are already underway to contain transboundary disease outbreaks including an annual vaccination program developed and implemented by members of the national beef platform. "While the program covers a range of diseases, it is particularly focused on foot and mouth," says Dr Joseph Ruhinda, Platform Chair. "The farmers contribute a small fee annually and their herds are protected all year round, which reduces production costs. We are looking ahead to ways to expand the program, for example, through government adoption as part of a public-private partnership framework."
Other policy recommendations include the creation of an integrated market information system to give farmers a vital tool to negotiate prices, increasing traceability and transparency along the value chain to expand market access and reducing the number of informal fees incurred at different parts of the journey from production to market.
Read the report: Analysing beef price incentives to strengthen policies for production and exports in Uganda.
* AgrInvest is implemented by the FAO Investment Centre. The Project has a dedicated component on 'evidence-based' policy dialogue, which includes value-chain analysis.
** MAFAP is a leading policy support initiative that works with countries in Africa to strategically prioritize, reform and implement policies on food and agriculture. It is part of the Agrifood Economics Division at FAO. and is financially supported by the Bill & Melinda Gates Foundation.