Climate tech in Kazakhstan and Kyrgyzstan can help stifle greenhouse gases
Pasture management and drip irrigation have great adaptation and mitigation potential, according to studies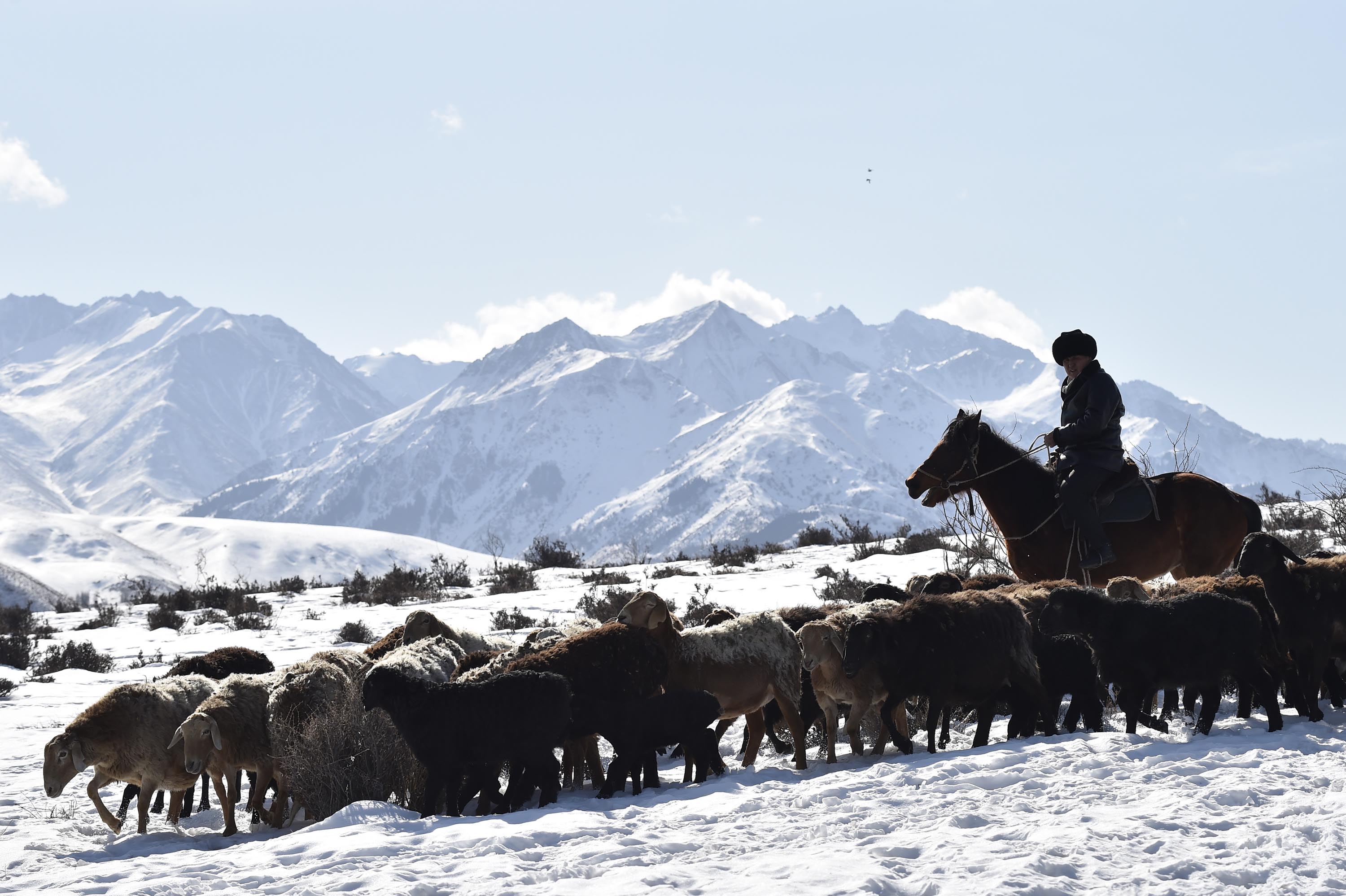 12/12/2018
Kazakhstan and Kyrgyzstan both have extensive agriculture systems, and for each, livestock has long been central. In both countries, though, agriculture sector emissions have been increasing over the past 15 years. In Kyrgyzstan, 95 percent of that increase has been due to a rise in livestock numbers, while in Kazakhstan, livestock emissions have increased by around 50 percent.
But according to two recent studies conducted by the European Bank for Reconstruction and Development (EBRD) and the Food and Agriculture Organization of the United Nations (FAO), targeted investment could drastically reduce these emissions.
By investing USD 1 billion in climate technologies in Kyrgyzstan and 2.3 billion in Kazakhstan, agrifood sector emissions could potentially be reduced by almost 60 percent and 30 percent, respectively.
Following the studies' release, two seminars on climate technologies in the agrifood sector were held in the two countries to present and discuss the results. Arranged in cooperation with local authorities, the events provided a platform for dialogue among all players: the private sector, government organizations, research institutions, international development organizations and civil society.
Agriculture sector emissions and vulnerabilities
Agriculture emissions in Kazakhstan and Kyrgyzstan account for 7 and 30 percent of the country's total emissions, respectively, and have been steadily increasing, largely because of an expansion in livestock farming.
In both countries, the agriculture sector can play a role in climate change mitigation by reducing emissions, but the sector will also have to take major steps to adapt to a changing climate. In the case of Kazakhstan, pastures are expected to dry up, resulting in reduced water availability for livestock, while changeable weather patterns may result in flooding and early frosts, leading in turn to harvest losses.
"Accelerating the adoption of climate technologies is an essential step towards addressing these challenges," said Kairat Nazhmidenov, investment support officer and head of the FAO partnership and liaison office in Kazakhstan. "The use of climate technologies is a key element in the transition to more sustainable food systems."
A forward-looking forum
At the seminars, the EBRD and FAO presented the Finance and Technology Transfer Centre for Climate Change (FINTECC) program. As part of this, a practical tool detailing a prioritised list of climate technologies has been developed to inform policymakers and to orient public and private institutions interested in investments that foster the greening of the agrifood sector.
The multi-criteria analysis adopted in the studies considered a number of technologies in terms of both climate mitigation and adaptation benefits, and the two starting points give very different results.
In the case of Kazakhstan, it highlighted the potential for technologies such as improved pastures, conservation agriculture and precision agriculture to contribute to reductions in emissions. The analysis also indicated that these technologies and drip irrigation score well in terms of climate change adaptation benefits.
For Kyrgyzstan, interpreting the results with a focus on mitigation points to pasture improvement, manure management, drip irrigation and improved greenhouse facilities as having good potential.
Accelerating technology adoption
Astrid Motta, Climate Change and Energy Efficiency principal at the EBRD, said, "With its FINTECC programme, the EBRD is promoting climate technology transfer in the region and is committed to helping its clients in adopting the most modern practices and technologies that have a high impact on climate change mitigation and adaptation."
At both seminars, the need for greater knowledge of technologies and their benefits was cited, as was access to capital for initial investments, in, for instance, equipment. According to many participants, organizational and institutional obstacles prevent the rapid adoption of new technologies.
"To attract investment and enable the quick uptake of climate technologies, we're working towards policy reforms with clear implementation and financial mechanisms," said Dorjee Kinlay, FAO Representative in the Kyrgyz Republic. "While agriculture and food systems are partly to blame for temperature rises, the sector can have an important impact on reducing greenhouse gas emissions."