Georgia's agritourism receives further boost from EBRD and FAO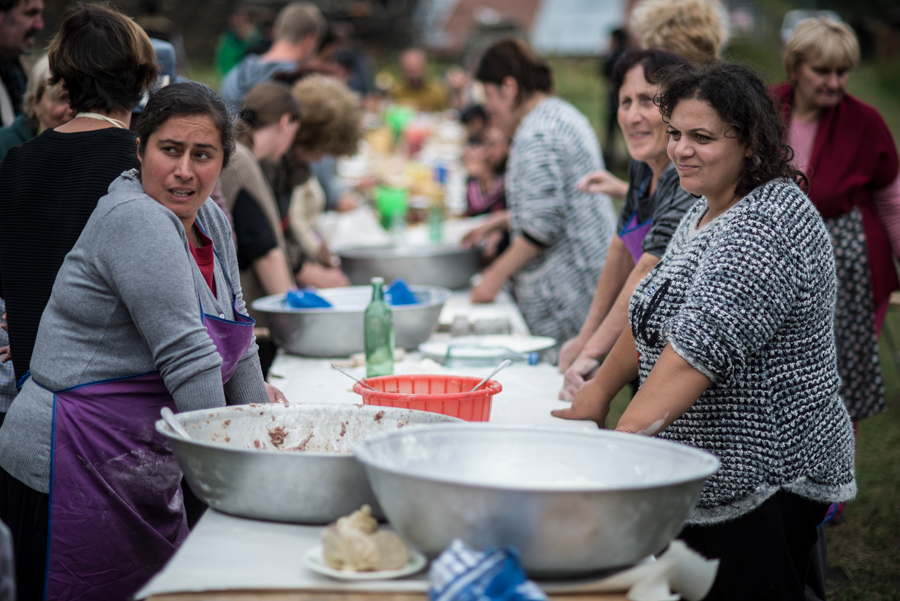 28/09/2020
Global tourism has all but ground to a halt amid the COVID-19 pandemic, causing heavy economic losses, job cuts, and uncertainty. But this pandemic has also given the world a chance to reimagine tourism – to rebuild an industry that is safer, more equitable, and friendlier to the planet.
This is the thinking around this year's World Tourism Day. And it is also the thinking behind a new agritourism initiative in Georgia by the European Bank for Reconstruction and Development (EBRD) and FAO. 
Georgia's culinary riches – many unique to the country – are matched by its stunning rural landscapes that stretch from mountains to lakes to the sea. 
This new EBRD/FAO initiative celebrates these assets by promoting agritourism that highlights authentic Georgian foods while protecting the biodiversity – the endemic plant and animal species – and local know-how that make those foods unique. 
EBRD and FAO are also connecting small-scale producers of high-quality speciality foods with local hotels, restaurants, and cafes.
Sustainable agritourism like this can help keep small businesses and local economies afloat – and make them more resilient to crises. And it can keep Georgia's food traditions and cultural heritage alive.
Going local
Although international tourism is still largely on hold, there is plenty of scope to develop domestic tourism. Now is a chance for Georgians to rediscover their roots and explore their country's natural and gastronomic wonders. 
Laying solid foundations for sustainable and responsible tourism is also important for when international travel resumes.
Georgia, with its diverse natural landscapes and habitats, lends itself to outdoor activities – an advantage in this COVID-19 era.
And its food heritage runs wide and deep, including such unique delicacies as Tushuri guda. This cheese gets its distinctive flavour from the milk of the native cows and sheep grazing on Tusheti mountain grasses and a centuries-old ripening method.
In recent years, FAO and the EBRD supported Georgia's efforts to protect the names and reputations of traditional Georgian foods like Tushuri guda and sulguni cheeses by registering them as Geographical Indications, or GIs. 
GI products can command premium prices, catering to consumers who value quality, tradition, and authenticity. This, in turn, can mean higher incomes for small-scale producers. The EBRD and FAO also helped develop an inventory of origin-linked Georgian foods. 
Rethinking tourism 
The new EBRD/FAO initiative builds on this GI work. The team will identify sourcing opportunities among local hotels, restaurants, and cafes and develop local sourcing guidelines.
They will also analyse the potential of several high-quality food products selected from the inventory – pinpointing and addressing possible supply chain bottlenecks.
And they will help develop a roadmap for sustainable rural development and provide guidance on a future sustainable agritourism development strategy. 
The initiative will partner with Georgia's Ministry of Environmental Protection and Agriculture, WWF Caucasus, Slow Food, the Biological Farming Association Elkana, the Georgian Farmers Association, and the Georgian National Tourism Administration.
What EBRD and FAO hope to do with this initiative, much like their work in Montenegro, is to help Georgia become a destination for sustainable food tourism – creating jobs, protecting livelihoods and culinary traditions, and preserving the environment and biodiversity in the process.
Photo credit @FAO/Nikoloz Mchedlidze