WRF is a plural network working for family farming and sustainable rural development, made up of agricultural federations, rural organizations, national family-farming committees and agricultural research centres. It comprises a strong network of international contacts, organizations and institutions from the rural world, with different profiles, scope and areas of expertise. Its primary stated objectives are: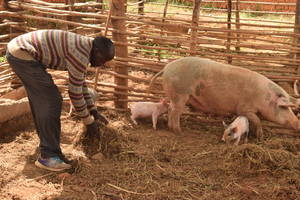 Agreement and consultation with companies, groups, institutions and individuals sharing similar positions in support of rural life;
The design and proposal of integrated sustainable development policies in rural areas;
Reflection and analysis on the effects of globalization on rural life, its societies, its economy and its environment;
The multifunctional development of rural life in the context of global policies.
WRF led the campaign for the UN declaration of the International Year of Family Farming (IYFF) 2014, with the participation of more than 360 organizations from five continents, and coordinated the activities of civil-society organizations during IYFF.
The WAW Secretariat will participate in WRF's Sixth Conference on Family Farming from 25 to 29 March 2019 in Bilbao, Spain.