YUNGA Activities
YUNGA acts as a gateway for children and youth from around the world to participate in the activities and initiatives of the United Nations. YUNGA partners are working together on many different projects engaging young people in order to build a better world. The key principles underlying these activities are:
Raising awareness about various global sustainability issues.
Empowering young people to change their behaviour and take action.
...Join in!
Sveti Nikole, Macedonia (FYROM)
Biodiversity
Number of people involved:
11 -15: 40
16+: 12
Scout Center Ohrid, R1208, Ohrid, Macedonia (FYROM)
Climate Change,Ending Hunger
Number of people involved:
11 -15: 2
16+: 6
Ohrid, Macedonia (FYROM)
Climate Change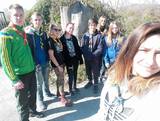 Number of people involved:
11 -15: 6
16+: 2
Ohrid, Macedonia (FYROM)
Climate Change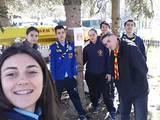 Number of people involved:
11 -15: 4
16+: 5
Ohrid, Macedonia (FYROM)
Climate Change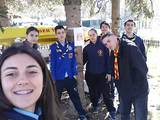 Number of people involved:
11 -15: 4
16+: 5
Macedonia (FYROM)
Climate Change
Number of people involved:
11 -15: 5
16+: 1
Ohrid, Macedonia (FYROM)
Climate Change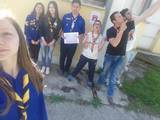 Number of people involved:
11 -15: 4
16+: 3
Ohrid, Macedonia (FYROM)
Climate Change
Number of people involved:
11 -15: 6
16+: 2
Ohrid, Macedonia (FYROM)
Climate Change
Number of people involved:
11 -15: 6
16+: 2
Ohrid, Macedonia (FYROM)
Climate Change
Number of people involved:
11 -15: 6
16+: 2
Find out more about our different activities by clicking on the links below: