COVID-19 darkens outlook for global seafood market in 2020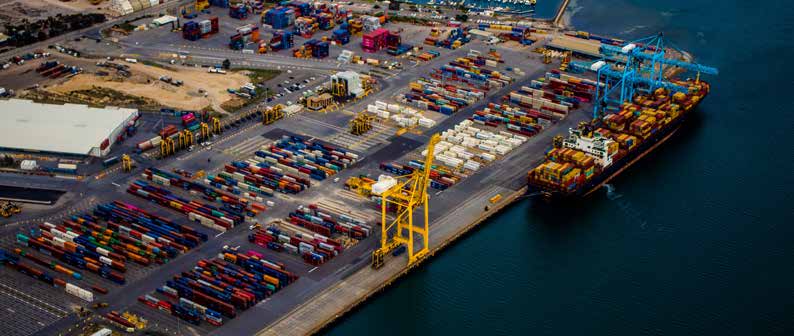 28/05/2020
The latest estimates for global fish production in 2019 suggest that a drop in capture fisheries volume drove a 1.2 percent decrease in total output for the year. The early closure of the second anchoveta season, reduced catches of cephalopods and tighter supply of certain groundfish species all contributed to the fall in wild catches. Meanwhile, the aquaculture sector registered another year of growth, with total harvests increasing by an estimated 3.3 percent. The major commercial finfish species such as salmon, pangasius and tilapia, all saw strong production increases in 2019. Shrimp harvests grew significantly, boosted by expansion in China, India and Indonesia. Due to the overall decline in fish supply, however, per capita fish consumption fell marginally last year, to around 20.4 kg per capita per year.
Seafood trade contracted in both volume and value terms in 2019, primarily due to geopolitical tensions that dragged down economic growth. In particular, the trade conflict between China and the United States of America, two of the world's largest traders of seafood, impacted business revenues through tariffs and wider economic uncertainty. This unstable market environment translated into exceptional price volatility across multiple fish commodity categories. Prices hit either record lows or highs for several key species, including tuna, pangasius and salmon. Overall the FAO Fish Price Index fell by around 6 points over the course of the year.
By the end of 2019, the outlook for 2020 was somewhat more positive as the global geopolitical situation looked to be improving. However, the COVID-19 pandemic, unprecedented in modern times, has completely upended the global economy. In an attempt to contain the spread of the virus, governments around the world have introduced an array of measures, including social isolation directives, limitations on business opening hours and travel restrictions. The seafood sector, along with the majority of industries, is having to deal with a bleak demand outlook as well as a range of supply challenges.
With the effective shutdown of the restaurant industry, foodservice demand has evaporated, while retail sales have been marked by extreme volatility as periods of panic buying are followed by  sustained lulls. Demand for canned and frozen products has spiked as households look to stock up on non-perishable food at the expense of fresh seafood options. At the same time, online distributors are reporting increased interest as home-bound consumers explore retail alternatives. Overall, however, demand has been sharply reduced and prices have fallen for many species, particularly those that are important for the restaurant industry. Other consequences of the virus outbreak include the cancellation of key seafood trade events, many of which represent important opportunities for industry networking and sourcing activity.
On the supply side, a labour shortage and other economic challenges including the bleak demand outlook is severely negative affecting seafood production all across the world. Aquaculture harvests are being delayed and stocking targets drastically reduced, while entire fishing fleets are laying idle. Downstream activities including processors have all been affected by the lack of raw material on top of other operational difficulties. At the same time, logistics have become costly and slow as hauliers must contend with closed or restricted road borders and health inspection delays, while the largescale cancellation of flights has directly affected trade in some high-end fresh products which are transported by air.
Seafood representatives in many countries are calling for financial aid from the government, but such measures may only provide limited relief in the face of widespread upheaval. Industry stakeholders are also calling for regulator flexibility in terms of adjusting catch quotas and raising biomass limits, and emphasizing the need to rapidly understand and plan for long-term changes in the market landscape.
Uncertainty still dominates the outlook, particularly with regard to the duration and severity of the pandemic in different markets. While China has been able to return to near normal conditions after a few months of strict lockdown, this may be more difficult in the European Union and in the United States of America, two of the world's most important seafood markets. Whatever the timeframe, the wide-ranging impacts of the pandemic mean a prolonged market downturn can be expected even after current restrictions are lifted or relaxed. Luxury products and species that are primarily marketed fresh and through foodservice will be the most heavily affected.