FAO Investment Centre's 2022 Annual Review looks at achievements and priorities
Investments rose 22 percent in year that saw agrifood systems battle multiple shocks.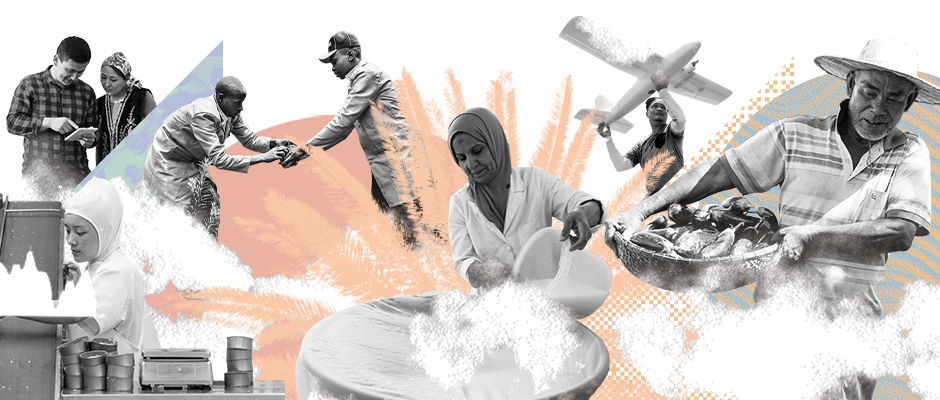 23/05/2023
Rome - Investment and finance solutions play a critical role in transforming our agrifood systems, especially at a time when multiple shocks keep pushing more people into hunger and poverty.
This is an area where "the FAO Investment Centre is leading that charge," QU Dongyu, the Director-General of the Food and Agriculture Organization of the United Nations (FAO), wrote in the foreword of the 2022 Annual Review of the Centre, which for nearly 60 years has been helping countries and financing partners make more and better agrifood investments to reduce poverty, hunger and malnutrition, improve rural livelihoods and protect the environment.
According to the review published today, 2022 saw the Centre clock some notable achievements against the backdrop of volatile food, fertilizer and fuel prices, supply chain disruptions, conflict, the climate crisis, humanitarian emergencies and the lingering effects of the COVID-19 pandemic.
Those include support in the design of 45 public investment projects in 32 countries, worth a total of $8.8 billion in new investments – up 22 percent from the previous year's $7.2 billion.
They also include investment policy contributions in 65 countries including 52 agricultural strategies, 25 sector studies, 17 policy studies and 6 policy dialogues, as well as 54 new knowledge products - from a high-profile study on carbon neutrality in agrifood systems to investing in youth in Africa, among others.
Of particular note was the first Hand-in-Hand Investment Forum, which was held during the 2022 World Food Forum and which matched 20 Hand-in-Hand countries and three regional initiatives with potential investors.
Above all, the Centre entered a transformative period of its own in early 2022 with the launch of its Transformation Plan, the so-called "4+2 solutions," which seeks to make it even more fit-for-purpose, structured and staffed to respond to the growing and evolving demand from Members and investors.
This is done by focussing on four main solutions that support: a) strategic investment planning and policy; b) public investment; c) private investment and d) innovative finance; along with two companion solutions (knowledge for investment and capacity development for investment).
Investment and finance solutions
Since 1964, FAO has helped developing and transition countries invest in agriculture and rural development over the long term to improve the lives and livelihoods of their citizens, especially the rural poor.
The Centre, which acts as a bridge between Members and financing partners to scale up agrifood investment for greater impact at country level, leads this work. Its partners include the World Bank, the International Fund for Agricultural Development (IFAD), the European Bank for Reconstruction and Development (EBRD) and the European Union.
"Thanks to our growing team and now five geographic services, we are able to further sharpen our expertise to adapt to global trends and provide more targeted support to countries in each region for greater impact," FAO Investment Centre Director Mohamed Manssouri said.
Looking ahead, the Centre will strengthen collaboration with an even wider group of financing and knowledge partners and explore opportunities to work directly with Members and new investors.
It will continue to promote strategic collaboration across FAO to deliver investment and finance solutions that promote inclusive economic growth, better diets and nutrition, equity and resilience. 
That includes expanding FAO's portfolio of climate-related financing projects to help countries and financiers make good on their climate commitments while also supporting food security through partnerships such as the Global Agriculture Food Security Programme. It also includes a greater focus on innovations to crowd more finance in, like blended finance, agri-risk management instruments, impact investing and digital finance.
The Centre will continue to add to its body of knowledge products, e-learning courses, trainings and tools to improve the quality and quantity of agrifood investing.
The ultimate end goal is for countries to achieve the four betters – better production, better nutrition, a better environment and a better life for all, leaving no one behind.