Welcome messages
SENZENI ZOKWANA, MP
Minister of Agriculture, Forestry and Fisheries, Republic of South Africa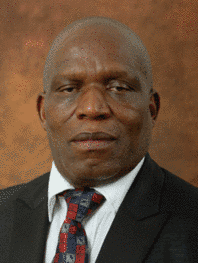 South Africa's forest resource base, comprising three types, namely, woodlands, natural forests and commercial planta­tions, plays a significant role in terms of addressing the coun­try's triple challenges of poverty, inequality and unemploy­ment. Our forests play a significant role in terms of poverty eradication through job creation, economic growth and sup­ply of basic needs, particularly in the communities that live in close proximity to the forest areas which are characterised by high levels of unemployment and poverty.
These forests act as safety nets in that the communities de­rive their livelihood from them. Timber, fuelwood, building poles, medicinal plants and edible fruit types are some of the resources sourced from the forests. Moreover, forests are known for playing a vital role in the provision of ecosystem services while also being responsible for mitigating the effects of the global phenomenon, climate change. Like in many oth­er parts of the world, South Africa's forests are still threatened by human-induced activities such as mining, developments, unsustainable harvesting of forest produce and wildfires.
The Ministry of Agriculture, Forestry and Fisheries, under my watch, is responsible for ensuring sustainable forest man­agement and development and sees the XIV WFC as a good platform for the global forestry community to meet and share ideas and experiences that seek to obtain a mutual goal – that of seeking ways of reversing forest degradation and deforesta­tion. The theme for the congress, "Forests and People: Invest­ing in a Sustainable Future", puts the peoples of the world at the heart of forests and I sincerely trust that the meeting will yield the desired objectives including that of ensuring a sus­tainable future for the forests.
In this light, together with members of the Local Organising Committee and FAO, I am pleased to invite all people involved with the forests of the world to the XIV WFC, to be held for the first time on African soil since its inception in 1926. I am optimistic that the congress will provide a good opportunity for the participants to craft solutions that will benefit the sus­tained survival of all types forests and trees outside the for­ests, wherever they occur in the world.
GENERAL BHEKI CELE, MP
Deputy Minister of Agriculture, Forestry and Fisheries, Republic of South Africa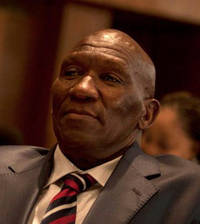 South Africa's forests play a significant role in terms of poverty alleviation through job creation and economic growth. Forests can also help mitigate the effects of climate change. Forests must therefore be a critical part of global and national agendas seeking to ensure sustainable development.
It is against this background that I welcome with pleasure the announcement that South Africa will be hosting the XIV World Forestry Congress (XIV WFC). The XIV WFC will be held at the Inkosi Albert Luthuli International Convention Centre, from 7–11 September 2015 in Durban, in the province of KwaZulu Natal, in South Africa.
I am delighted as I believe efforts have to be made to profile forestry as a viable sector that creates employment and contributes to the economy.
Furthermore, I believe efforts have to be made to promote and implement sustainable forest management in all its dimensions and to fully capture its contribution to improving human livelihoods and to poverty reduction.
The XIV WFC is a perfect and wonderful platform to do so.


EDITH V. VRIES
Director-General, Department of Agriculture, Forestry and Fisheries, Republic of South Africa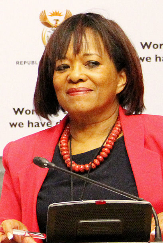 South Africa is indeed proud to play host to the XIV World Forestry Congress 2015 (WFC) 2015. It is the first time ever the World Forestry Congress will be held in Africa. The theme of the Congress is "Forest and People: Investing in a Sustainable Future", and will be a partnership initiative between the Food and Agriculture Organization of the United Nations, and the Department of Agriculture, Forestry and Fisheries, Republic of South Africa. It gives me great pleasure as the Director-General of the Department of Agriculture, Forestry and Fisheries to invite you all to participate in this great event.
The XIV World Forestry Congress 2015, an event hosted every six years, aims to renew commitment from various sector players to profile forestry as a viable option to attract foreign direct investment, much needed to address the growing challenges faced by the sector globally. The World Forestry Congress provides a platform for the global forestry community to meet and share ideas and experiences to arrive at a mutually enriching goal: that of seeking ways of reversing forest degradation and deforestation. It also provides an opportunity not only to share our experience but also to learn from others in our quest to meet our goal of sustainable forest management and development. This exchange of information, ideas and experiences will enhance our understanding of the issues and challenges facing the sector and the actions to be undertaken in order to ensure a sustainable future for the forests.
South Africa is one of the most diverse and interesting countries in the world. It is highly diverse in terms of its climate, culture and tourism activities. I encourage you to make the most of your visit here to South Africa and the many wonders of our beautiful country and to enjoy our warm hospitality.

FERNANDA GUERRIERI
Assistant Director-General a.i. of the FAO Forestry Department

For the first time ever, Africa is hosting the XIV World Forestry Congress, the most important and inclusive gathering of the global forest community. Established in 1926, the Congress has the vital task of discussing emerging issues in the forestry sector and guiding ways to address them over the coming decades. FAO has been entrusted with supporting the Congress in close cooperation with the host country since the UN system was established in 1945. We are delighted that the Republic of South Africa has offered to host such a significant gathering.
Africa showcases the most important global challenges and opportunities for forests and forestry. Climate change, urbanization, increasing demands on commodities (food, fuel, fibre and forests – the so-called 4Fs) and environmental services, competition for public funding as well as the need to empower local communities, engage the private sector and strengthen governance and institutional reform are just a few. Forests play an essential role in the region. More than a quarter of Africa's overall energy supply comes from forests, and they are crucial for preventing and reversing desertification. At the same time, however, forests have been seen as significant water consumers themselves.
FAO hopes that all of these issues, and especially the way that they interconnect, will be addressed at the Congress and that the discussions will equip the forest community with a deeper understanding to face the complexities of the world we live in. If there is a common element to the current challenges, it is their global nature. We are confident that with your presence, with the support of governments, civil society, the private sector and academia, and with inspiration from South Africa, the Congress will meet all our expectations and provide the legacy we want – and need – for the future.
TREVOR ABRAHAMS and TIINA VAHANEN
Secretary-General and Associate Secretary-General
XIV World Forestry Congress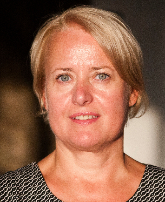 Forests and trees play vital roles in human well-being and national economies and in the provision of essential environmental services such as clean air and fresh water. But policymakers, the wider community and even foresters have not always fully acknowledged these roles.
Today, the forestry profession must embrace the full range of forest products and environmental services and the rights and views of all forest stakeholders. It must also keep societies informed of the roles of forests in well-being of people and the environment.
Forestry, therefore, can no longer operate in isolation. It is an integral part of communities and landscapes and a vital component of sustainable development at all levels.
The XIV World Forestry Congress will provide a unique venue for bringing forestry into the mainstream. It will emphasize people-centred forestry, socioeconomic issues, and the role of forests, trees and forestry in national economic development. It will address key environmental issues such as climate change, water and sustainable woodfuel supply – the latter being particularly crucial in Africa. And it will explore new governance structures that promote sustainable forest management.
The theme of the XIV World Forestry Congress is Forests and People: Investing in a Sustainable Future. The Congress will show that investment in forestry is an investment in people and, in turn, an investment in national economies and sustainable development.
The Congress is particularly timely for discussing the UN post-2015 agenda and the sustainable development goals. I
t is clear that people must be at the centre of sustainable development, and that poverty eradication and sustainable management are essential requirements. Forestry has immense potential in all these areas – in empowering people, in helping eradicate poverty, and in sustainably managing the resource.
The XIV World Forestry Congress will enable the world's foresters and forest supporters (beyond the forest sector) to project a new vision for the future of forests and forestry by sharing their expertise and experiences and building partnerships for the future.
We expect the Congress to provide lasting benefits for institutions, communities, businesses and all those with an interest in the forest sector and related activities worldwide.
To make it happen, we want experts, practitioners and other stakeholders from a wide range of sectors to participate and engage. We are setting the stage for a participatory congress in which all stakeholders are free to share their ideas, practices, technologies and experiences. We will use innovative approaches to engage diverse participants in dynamic, stimulating and wide-ranging dialogues.
We cordially invite you to meet us in Durban, South Africa, in September 2015 for this exciting event.