AquaCrop new Version 7.0 now available!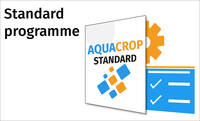 Standard AquaCrop programme with users' interface and database – version 7.0
This is the standard crop water productivity software model with Graphical User Interface (GUI) and database, developed by the Land and Water Division of FAO.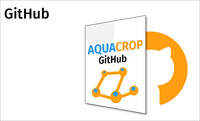 AquaCrop-Github
The AquaCrop version 7.0 core code is released as open-source Fortran code, and is available on GitHub for free and transparent access to the latest and future code development.
AquaCrop source code - version 7.0