This section highlights FAO's main Initiatives, thematic areas of work, projects, partnerships, frameworks and services
In the spotlight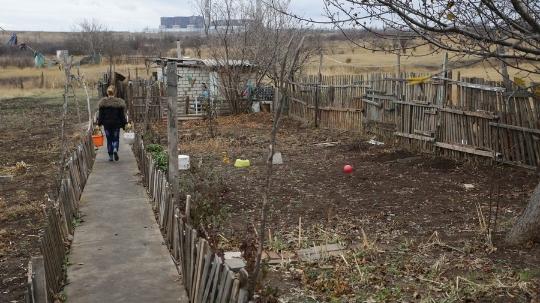 Data analyses, policy recommendations, and actions on the ground.
FAO has long-standing expertise in monitoring Desert Locust populations and helping countries cope with this devastating crop pest.
Partnerships, frameworks and services
Standards and Policies
FAO is at the forefront of work towards sustainable agriculture by promoting protection and sustainable use of natural resources while meeting society's growing needs for decent and resilient livelihoods.
FAOLEX is a comprehensive and up-to-date legislative and policy database, one of the world's largest online repositories of national laws, regulations and policies on food, agriculture and natural resources management.
Tenure is crucial to the livelihoods of billions of people. For many, their food security is linked to their tenure security.
Illegal, unreported, and unregulated (IUU) fishing remains one of the greatest threats to marine ecosystems due to its potent ability to undermine national and regional efforts to manage fisheries sustainably as well as endeavours to conserve marine biodiversity.
The International Plant Protection Convention (IPPC) is an intergovernmental treaty signed by over 180 countries, aiming to protecting the world's plant resources from the spread and introduction of pests, and promoting safe trade.
Sound legal and institutional frameworks are essential to achieving sustainable agricultural development and food security.
This corporate portal is a gateway to FAO's policy and governance support work to build sustainable food systems that can help countries achieve the vision of the 2030 Agenda.
The Agreement on Port State Measures (PSMA) is the first binding international agreement to specifically target illegal, unreported and unregulated (IUU) fishing.
Forums and communities
As the world's population grows, the climate changes and people increasingly migrate from rural areas to cities, global food and agriculture systems will need to transform in order to be able to provide everyone with enough safe and nutritious food. Access to scientific knowledge, research and information for food and agriculture is crucial for this transformation to happen sustainably...
The Pastoralist Knowledge Hub is an initiative bringing together pastoralists and the main actors working with them to join forces and create the synergies for dialogue and pastoralist development.
Agroecology is based on applying ecological concepts and principles to optimize interactions between plants, animals, humans and the environment while taking into consideration the social aspects that need to be addressed for a sustainable and fair food system.
The FAO elearning Academy provides learning opportunities and multilingual e-learning courses for professionals working in food and nutrition security, social and economic development and sustainable management of natural resources, with the overall goal of strengthening capacity of member countries to achieve the 2030 Agenda for Sustainable Development.