Fish Health Campaigns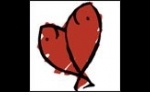 A review of campaigns about health benefits of fish consumption.
For Children:
Mardelira Project; Galicia, Spain
The Mardelira Project is a collaboration among the fishermen of Lira in Galicia which began in 2003. One component of the project is Taller Fishing, a program that organizes training courses for school children on awareness of the marine environment, with theoretical classes and field visits. The visits include tours of Lira and its port, guided by the fishers, who provide information about the sea, the town's maritime traditions as well as legends of the town. About 1,000 children per year participate.
SlowFish; Genoa, Italy
The 2007 and 2009 SlowFish conventions included activities on fish designed specifically for children, as these young consumers are often unfamiliar with seafood and how it comes to be on a plate. The fairs displayed a variety of educational modules in which young consumers had a chance to learn about fish, fishing, and received hands-on experience about cooking and eating underutilized fish species, like horse mackerel and blotched picarel. Educational resources were distributed: guides, games and a small apron with the fish seasons on it.
Fish to Schools Program; Sitka, Alaska
The Sitka Conservation Society, an NGO in Alaska, helped to launch a Fish to Schools Program for students enrolled in the Sitka school district. The program helps to ensure that students, whose families may not generally be able to afford local fish, have direct access through the school lunch program. The program provides important nutrients and Omega-3 fatty acids to youth, supports the sustainable fisheries of Alaska, and helps educate about Alaska's fishing heritage.
This February, fishermen were invited to schools to join students for their bi-monthly local fish lunch. They shared stories from the sea, and brought with them fishing gear and photos to make the connection between their profession and the fish on the students' plates. Both schools displayed student-made posters, cards, and valentines on the cafeteria walls thanking fishermen for their contribution to the program. The fishermen generated excitement about the lunches, which coincided with the beginning of the "Stream to Plate" lesson series for some of the students.
Watch a video of the students in Alaska and learn more about the program here.
Promotional Fairs/Campaigns:
Mistura; Peru
The National Society of Fisheries (SNP in Spanish) took part in Mistura 2011, the largest food fair in Peru, which promoted the consumption of fish over the course of 11 days. This initiative was promoted by the Canners & Freezers Committee of the SNP and included the participation of member companies.
Tasting dishes such as anchovies, mackerel, horse mackerel and tuna, were handed out to highlight the fresh taste and nutritional content of the species, especially omega 3 levels. Chefs were commissioned to prepare various dishes with the fish as the main ingredient. Products were also available for purchase.
The event was a major success and a way for SNP to demonstrate its interest in promoting the consumption of fish and Peruvian nutrition.
Minister of Production, Kurt Burner and president of the SNP, Richard Inurritegui, tasting anchovies in the stand of the SNP in Mistura. Photo courtesy of SNP Informational Newsletter, October 2011.
Fish Week; Brazil
The Brazilian Association of Supermarkets and the Ministry of Fisheries and Aquaculture in Brazil have been collaborating to hold an annual "Fish Week." The event aims to market the health benefits of fish consumption to Brazilian consumers through a large promotional campaign and discounted fish prices.
In 2009, more than 300 supermarkets jointed the event, with the goal to convince companies to slightly reduce their profit margins in order to obtain stronger and more long-term partnerships with markets and consumers. Supermarkets that participated in 2008 demonstrated a greater than 30 % increase in their sales of fish and other categories of complementary products during the promotion period.
"Feed your Stomach and Your Brain: Consume Fish and Aquaculture Products"; El Salvador
A joint effort between the Food and Agriculture Organization (FAO), El Salvador's Ministry of Agriculture and El Salvador "Eat Fish," this campaign disseminated attractive and easy to read materials promoting seafood's health benefits, marketing fish as a "source of life" with  "the nutrition that you need" and recommending eating seafood at least twice a week. The materials also provided helpful tips for home fish consumption.
Specific information included:
Details on how to tell poor quality fish from good quality fish using observations on things such as odour, eye shape and colour, and skin texture.
Practical information on how to store and handle fish in the home.
Specific nutritional information on fish as a source of vitamins and other nutrients.
Facts about how seafood can contribute to brain development while providing a wide variety of minerals, vitamins and omega fatty acids.

Part of the "Feed Your Stomach and Your Brain" promotional materials: "Observations that must be taken into account when buying seafood" 



A list of the minerals seafood provide is part of the promotional materials
"Farwell to Turkey, Eat Fish"; Lima, Peru
In the last months of 2011, Jose Urquizo, the Minister of Fish Production, in conjunction with the National Fisheries Society, presented the campaign "Farewell to Turkey, Eat Fish," in order to encourage the use of aquatic resources in the year-end festivities. Urquizo explained that fish can be a lower cost alternative and highly nutritious.  He stated, "Currently, the prices of these species are at levels below the traditional turkey and pork commonly eaten."
In January 2012, it was agreed to continue with the promotion of fish consumption, mainly emphasizing seafood's high nutritional value. Not only would this improve the health of Peruvians, but the National Fisheries Society also saw it as a way to generate more jobs for fisheries.
Their aims for the campaign are as follows:
A goal to increase annual per capita consumption of fish from 22 kilograms per capita (current consumption rate) to 40 kilograms per capital by 2016.
This increase will be achieved by growing fish consumption campaigns to take place throughout the country and providing free fish in some provinces.
The promotion will include the consumption of fish from the coast as well as fish from lakes and rivers in order to provide more work for inland fishermen.
To overcome consumer perceptions about not eating seafood in the winter or at night.
Promotion of fish for pregnant mothers; Jakarta, Indonesia
Beginning in 2011, the Indonesia Marine and Fisheries Ministry began holding a series of promotional fairs on the benefits of consuming fish, specifically targeting pregnant mothers. These events are part of a government program aimed at increasing fish consumption nationwide; national fish consumption in 2010 was 30.47 kilograms per capita, but the government hopes to raise the figure to 38 kilograms by 2014.
Maritime Affairs and Fisheries Minister, Fadel Muhammad, said that the government targeted pregnant mothers for the campaign because survey results found that many Indonesian children lacked essential omega-3 fatty acids in their diets, which is thought to be capable of strengthening an infant's immune system and prospects for healthy growth. Promotional fairs will be held in villages across the country using local languages.
Fisheries Week; Dhaka, Bangladesh
In July of 2011, a National Fisheries Week was inaugurated in Bangladesh with a target to produce 3.5 million tones of fish by the end of 2013 and 4.2 million tones by the end of 2021. This is seen as a significant step towards Bangladesh achieving food security and sovereignty. Currently, the fish sector supplies 60% of animal protein, 3% of export earning and 3.74% of the total GDP. 
The 2011 National Fisheries Week theme was "Produce safe fish to change Bangladesh", and the Fisheries and Livestock Ministry provided support with workshops and technical trainings. The week also aimed to increase awareness about fish to citizens through fish fairs, publications of supplementary information in national newspapers, telecast of various programmes, essay writing and a painting competition.
"Mister Carp Campaign"; Poland
The Inland Fisheries Institute in Olsztyn and the Fish Promotion Society conducted a promotional campaign for carp, the most traditional Polish aquaculture product. The campaign was largely a result of carp breeders facing growing competition from breeders outside the EU. The campaign sought to reassert carp's position on the market and was supported with funds from the EU.
Five promotional campaigns were conducted in the years between 2005 and 2009, and focused on four major elements:
The development of a common Mister Carp logo for all Poland grown carp products.
Issuing certificates for where Mister Carp products were sold for consumers to identify.
Development of a carp website with recipes on how to cook carp.
Production of labelled clothing to facilitate the identification of producers and the product.
In order for the campaign to succeed, it was vital that as many fish farms as possible from all over Poland participated, displaying certificates, banners and other Mister Carp materials.
Other promotional activities included:
Events promoting carp consumption, with special cooking contests advertised as "Polish Cuisine Festivals." These field events often attracted up to ten thousand attendees and the meetings of consumers with fish farms strengthened the position of the producers in both the local and regional markets.
 Several national competitions for primary school children to help them learn more about carp and the history of carp breeding in Poland. So far, children from a few hundred kindergartens, schools, day centres and community centres across the country have participated.
TV commercials, with one highlighting the tradition of serving ecologically farmed carp on Christmas Eve.

The Mr. Carp stand at the Polish Fair in 2009
"Twice a Week"; Denmark
The Danish "Twice a Week" campaign from 2005 to 2010 conducted both comprehensive formative research to help develop the campaign as well as an analysis to determine its impact.
When it was discovered that Danes do not eat enough fish, a campaign was coordinated by Fiskebranchen, an umbrella organization that brings together a number of players in the fisheries and aquaculture sector. In order to make the campaign successful, efforts were coordinated between the seafood industry, Denmark's Technical University, the Heart Foundation, and most importantly, the retail segment. Formative work by researchers from the University and the Danish Heart Foundation demonstrated that there are several specific reasons for consumers not eating enough fish. These include the perception that fish is difficult to prepare and not readily available, as well as a lack of clarity about the amounts to eat and its benefits.
From this formative work, specific campaign messages were developed to achieve the following objectives:
To familiarize consumers with the dietary advice from the Danish Veterinary and Food Administration.
To show consumers that fish is tasty and easy to prepare.
To encourage retail chains to increase the range of fish sold.
To motivate consumers to change their consumption habits.
To educate consumers about the different species and increase overall consumption.
The overarching message of the campaign became "Twice a Week", as organizers wanted to simplify the dietary advice from the Danish Veterinary and Food Administration to eat fish several times a week, making it easier for consumers to remember. This tagline was repeated in the logo, which was an image of two fish linked together to form a heart. During the campaign, the logo with this slogan was used in all media and was also put on retail packs of fish by the manufactures. The campaign started with a series of advertisements in newspapers, on buses and at bus stops.
To help educate consumers, a website was developed that provided information about fish and included two new recipes each week. A link on the website allowed users to sign up for a weekly newsletter that would include recipes; today there are over 52,000 subscribers. A cookbook was also published with simple recipes for daily cooking and for special occasions, which proved to be quite popular with 1.7 million copies printed and distributed. Organizers noted that the most difficult part of the campaign was increasing awareness about the availability of fish and getting retailers to reduce their prices. Retailers and producers who were integrated into the campaign eventually put special offers on fish in the weekly discount catalogues, though because these catalogues are planned months in advance it was not easy to incorporate the offers in a timely manner.
The impact of the campaign has been analyzed, with researchers finding that fish consumption has in fact increased significantly. In March 2010, an analysis compared the market from 2006 to 2009 with the market before the campaign in 2005. They found that in 2009, sales of fish increased by 1,4000 tonnes and by EUR21.5m compared with 2005, though some of the increase in value can be attributed to price increases for fish, which went up by 23.7% in 2009 compared to 2005. The analysis also found that the campaign has increased visibility of fish at retailers, discount catalogues, on the Internet and in public spaces, with consumers having more experiences selecting and cooking fish. Lastly, the analysis concluded that the main existing barrier to fish consumption is that consumers still regard fish as expensive.
| | |
| --- | --- |
| | The Twice a Week logo was widely used by producers, retailers and fisher mongers and in all the promotional material. After running the campaign for two years, the logo was recognized by 76% of the population in Denmark. |

Resources:
Global Initiative for Life Leadership through Seafood (GILLS); International
Launched in October 2011 at The World Seafood Congress in Washington D.C. by Roy Palmer, Antonio Garza de Yta, Jose Fernandez-Polance, Mudnaku C. Nandeesha and Micahel Crawford.
The Global Initiative for Life Leadership through Seafood aims to:
Become a repository for all medical research relative to seafood, fish, and fish oil.
Encourage all medical researchers to make their papers available for the website.
Offer a number of major medical researchers/experts opinions on fish.
Make all relevant information from conferences, meetings and events relating to benefits and risks of eating seafood available in a centralized location.
Link to all videos and media where medical research experts are involved in providing opinions on fish.
Allow global information that is used to promote seafood and health issues to be stored and viewable.
Promote partnerships in research, education, training and other activities relevant to seafood and health issues.
Be inclusive rather than exclusive with involvement and partners.
See website for more information: http://gillseafood.com/
FROM; Spain
FROM (The Fund for Market Regulation and Organization of the Fish and Marine culture) is an autonomous body established in 1980 under the Ministry of Environment and Rural and Marine in Spain. The agency focuses its activities on the design and development of measures to promote the consumption of fishery products and assists in technical or financial needs of associations, cooperatives and companies.
Specifically, the organization works to:
Assist companies and fishing sector partners to participate in fairs and exhibitions nationally and internationally.
Participates in technical conferences, workshops and promotional activities at the request of the fisheries sector entities.
Publishes healthy seafood recipes and recent scientific articles on fish's role in nutrition
In 2003, FROM conducted the first study of buying habits, preservation and consumption of fishery products in the Spanish population. Given the continuing evolution of Spanish society and changing customs and eating habits, there have been updates to the study, with the latest conducted in 2007.Read more about the study here with a link to its full findings.
FROM also keeps a record of all of promotional campaigns, providing concrete examples of campaigns they have worked on to promote the nutritional aspects of fish, environmental recovery plans for overfished species and proper labelling techniques.
Find their nutritional guide for fish species here.
Monterey Bay Aquarium Seafood Watch program; United States
The Monterey Bay Aquarium Seafood Watch program helps consumers and businesses make choices for healthy oceans. Though their recommendations have primarily focused on sustainability issues, they also have published "The Super Green List," which seeks to connect human and ocean health by listing the fish that is good for human health and does not harm the oceans. The Super Green list highlights products that are currently on the Seafood Watch green list, are low in environmental contaminants, and are good sources of long-chain omega-3 fatty acids.
The effort draws from experts in human health, notably scientists from the Harvard School of Public Health and the Environmental Defence Fund. Though there is debate about the significance of environmental contaminates and what constitutes "green" seafood, this list is significant as the Seafood Watch Program is thought to influence Americans' consumption habits throughout the U.S.  
The Super Green list includes seafood that meets the following three criteria:
Low levels of contaminants (below 216 parts per billion [ppb] mercury and 11 ppb PCBs)
The daily minimum of omega-3s (at least 250 milligrams per day [mg/d])
Classified as a Seafood Watch "Best Choice" (green)
View The Super Green List here.
The Alaskan Seafood Marketing Institute; Alaska, United States
The Alaskan Seafood Marketing Institute is an organization promoting the Alaskan seafood industry. Their website serves as a resource to connect consumers to products and information on all types of Alaskan seafood. One part of their website is devoted to the health and nutrition of their seafood, which provides new research information on the health benefits of omega-3s as well as a comprehensive Alaskan seafood nutrition chart.
Using a unique marketing technique, the Institute has promoted the environment that their seafood is caught in by advertising Alaska's marine habitats as"wild and pure." As such, the Institute promotes their seafood as free of contamination by pesticides, petroleum derivatives, PCBs, metals and bacteria. The site also provides a video with celebrity Chef John Besh speaking on why Alaskan seafood can be considered "heart healthy" with accompanying recipes.View the video here.
Joint Food and Agriculture Organization (FAO)/World Health Organization (WHO) Expert Consultation on the Risks and Benefits of Fish Consumption; International
In 2010, FAO and WHO convened a joint expert consultation on the risks and benefits of fish consumption. The tasks of the expert consultation were to review data on levels of nutrients (long-chain omega-3 fatty acids) and specific chemical contaminants (methylmercury and dioxins) in a range of fish species and to compare the health benefits of fish consumption and nutrient intake with the health risks associated with contaminants present in fish.
The consultation drew a number of conclusions, including:
Consumption of fish provides energy, protein and a range of other important nutrients, including the long-chain n-3 polyunsaturated fatty acids (LCn3PUFAs).
Eating fish is part of the cultural traditions of many peoples. In some populations, fish is a major source of food and essential nutrients.
Among the general adult population, consumption of fish, particularly fatty fish, lowers the risk of mortality from coronary heart disease. There is an absence of probable or convincing evidence of risk of coronary heart disease associated with methylmercury. Potential cancer risks associated with dioxins are well below established coronary heart disease benefits from fish consumption.
When comparing the benefits of LCn3PUFAs with the risks of methylmercury among women of childbearing age, maternal fish consumption lowers the risk of suboptimal neurodevelopment in their offspring compared with the offspring of women not eating fish in most circumstances evaluated.
At levels of maternal exposure to dioxins (from fish and other dietary sources) that do not exceed the provisional tolerable monthly intake of 70 pg/kg body weight, neurodevelopmental risk for the fetus is negligible. At levels of maternal exposure to dioxins (from fish and other dietary sources) that exceed this, neurodevelopmental risk for the fetus may no longer be negligible.
Among infants, young children and adolescents, the available data are currently insufficient to derive a quantitative framework of the health risks and health benefits of eating fish. However, healthy dietary patterns that include fish consumption and are established early in life influence dietary habits and health during adult life.
The WorldFish Centre; Malaysia
"The idea that fish is a healthy diet choice is widespread, but fish differ in the benefits they offer, with implications for how we help the malnourished."
A recent blog posting with an accompanying podcast by Stephen Hall, Director General of the WorldFish Centre, emphasized that what kind of fish species you eat matters, especially for a malnourished individual. He writes that smaller bodied fish are likely to be more nutritious, which is ideal given the fact that they are less expensive than large fish and are available to millions of poor people living near the world's rivers, lakes and coasts. Large bodied species, on the other hand, are not so well suited, as the poor not only cannot afford to buy large portions but the distribution among the family is often uneven, so males get more of the meat than females. This means that often, women and younger girls miss out on this valuable protein source. In contrast, he writes, small fish are mixed into a stew or other foods and more evenly distributed.
Hall points out that growing these smaller, more nutritious fish can be a viable option on the local level. In Bangladesh, farmers in several areas are growing small fish in their ponds; some are used to feed their larger fish species they will sell and some are used to feed their families.
Ayam Brand of Seafood; Malaysia
Ayam Brand uses social media and interactive videos to market a range of value-added seafood products (sardines in tomato sauce, black beans with fried mackerel, chucks of tuna in mineral water) in an innovative way. The brand focuses their marketing on the health benefits of their products and the products' convenience.
For example, their sardine page outlines the nutritional benefit of the fish. They also have posted a number of video tutorials on how to use their seafood, like this video for chilli tuna polenta cake. The site encourages people to share the video for free or download and print out the recipe. The brand also utilizes social media through facebook to share Asian seafood recipes, see here.
Edited by Elizabeth Hammitt, Fisheries/Nutrition Intern (FAO)