Profitable growth continues in the global salmon sector despite price volatility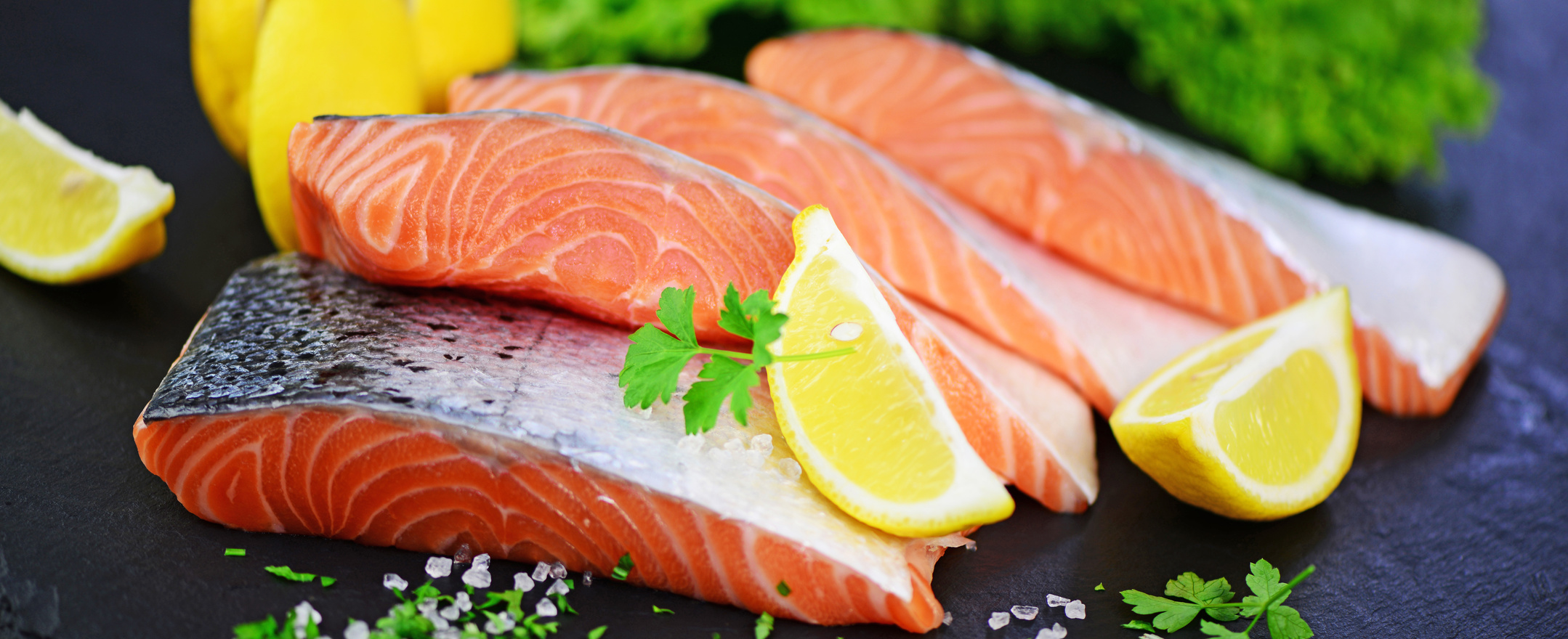 10/01/2019
Biological challenges at farm level are the notable negative in what otherwise remains a generally positive outlook for the global salmon industry. Production growth is slowing but steady and prices are high across the board, pushing up export revenues in the first half of the year. 
Norway
Salmon
A projected 5 percent increase in total farmed Atlantic salmon production during 2018 in Norway has seen a slight drop in average salmon export prices in the first half of the year, with fresh whole Atlantic salmon selling for NOK 64.28 (USD 8.09) per kg, around 3 percent below the same period in 2017. This period was marked by considerable price volatility, with record heights of around NOK 80 (USD 9.90) per kg breached at the end of April as demand peaked and supply tightened due to cold water temperatures. The summer months saw a steep downtrend to the mid-to-high NOK 50s (USD 6.70–7.10) per kg, however, as farmers were pushed to harvest large quantities of fish relatively earlier than normal, prompted in part by high sea lice levels at several sites.
Currency trends play an important role in Norway's salmon export flows and in 2018 the depreciation of krone versus the euro saw the proportion of exports directed to the EU28 market increase significantly, at the expense of the US and Asian markets. According to the Norwegian Seafood Council (NSC), the total NOK value of exports rose 9 percent on the back of a 13 percent increase in volume. In euro terms, growth in exports to the EU28 was approximately flat year on year for the same period, suggesting that underlying demand growth is limited. According to NSC's analysis, Norway's share of global salmon markets, particularly in Asia, is declining as its growth rate lags that of other producers such as Chile. In the first half of 2018, the volume of Norwegian exports to Asian markets fell by 8 percent, equating to an 11 percent drop in NOK terms.
With biomasses in Norway now reduced, year on year supply growth is expected to be significantly lower at the end of 2018, and Fish Pool forward prices reflect expectations of high NOK 60s (USD 8.20–8.30) per kg as the year-end approaches. Norwegian output is expected to rise again in 2019, with market research firm Kontali estimating a 6 percent increase for the year and consensus forward prices for 2019 as a whole are on par with 2018 at NOK 63.70 (USD 7.75) per kg. However, reports of sea lice problems are still emerging from industry sources, and this represents a potential limitation on the rate of output growth.
Trout
After 2 years of tight farmed trout supply and high prices, biomasses at Norwegian trout farms have returned to healthy levels and exports have risen substantially in 2018. Prices have also fallen on increased volumes, with fresh whole trout selling at an average of NOK 62.64 9 (USD 7.90) in the first six months of the year, down 15 percent from the same period in 2017. Belarus and the United States of America are the two key growth markets for the Norwegian trout exports, together accounting for almost 40 percent of exported value in the first half of 2018.
Latin America
According to the latest report on fisheries and aquaculture of the Chilean Subsecretariat of Fisheries and Aquaculture(Subpesca), salmonid harvests during the first half of 2018 rose by 19 percent reaching 384 700 tonnes. Atlantic salmon accounted for 81.6 percent of this volume, followed by rainbow trout with 10.3 percent and Pacific salmon (mainly Coho) with 8.1 percent. The value of Chilean exports have been rising on the back of high prices and rising output, with the United States of America, the Russian Federation and China as the standout growth markets. Chile is the only major producer that increased its share of exports of Atlantic salmon to the US market during the period.
In March 2018, the Argentine government announced a cooperation agreement with Norway to study the feasibility of developing salmon farming in the country, specifically in the Beagle Channel, Tierra del Fuego. Environmentalists, scientists and inhabitants have organized opposition to the idea of developing salmon farming on the grounds that this activity will negatively impact the environment, tourism and local fishery production.
Wild salmon
Global wild salmon catches were good in 2018, with the Alaskan and Russian Federation fleets producing an estimated 915 000 tonnes of all species combined. The major component of this total was a record-breaking pink salmon harvest in the Russian Federation, totalling 510 000 tonnes. Pink salmon have a life cycle of two years, which sees genetically distinct populations return to the rivers of their birth in odd and even years. This 2018 figure is around 93 percent higher than pink salmon catches in the last comparable year, 2016, and the excess volumes of fish are reportedly straining the processing infrastructure capacity in the Kamchatka peninsula in the Russian Far East. Prices for pink salmon at the Russian Federation wholesale markets have reportedly fallen 37.5 percent in October 2018, to RUB 95 (USD 1.45) per kg compared with the same period in 2017. In Alaska, total catches of pink salmon were 40 percent below forecast at around 74 000 tonnes, approximately on par with 2016. Meanwhile, combined Russian Federation and Alaskan fleet catches of sockeye salmon were down 5 percent year on year in 2018.
United Kingdom
Scottish salmon production is expected to drop some 20 percent in 2018, following a 16.5 percent increase in 2017. Total salmon export value fell 22.5 percent in the first half of the year compared with the first half of 2017 but the continued weakness of the British pound lifted the average export price for Scottish fresh whole Atlantic salmon to GBP 6.77 per kg for the same period, GBP 0.11 above the 2017 equivalent. France, China and Ireland all increased their shares of UK salmon export value at the expense of the US market. Addressing fish health problems, scrutiny from media and regulators over the industry's environmental impact and the implications of the imminent Brexit are the main focus areas for the industry at present.
According to market research conducted by Nielsen, retail sales of salmon rose 4 percent to GBP 922 million from May 2017 to May 2018 in the UK domestic market, while sales volume fell 7 percent to 51 600 tonnes. The average price rose 11.9 percent to GBP 17.89 per kg over the same timeframe. The chilled salmon segment drove the majority of the increase in value, while sales of canned salmon fell by 3.4 percent in value and 14.8 percent in volume. The same survey estimated that around 85 percent of all salmon sold in the UK domestic market over the studied period was farmed.
Markets
While demand growth in the large traditional markets of the EU28, the United States of America and Japan is slowing, rising salmon consumption in emerging markets continues to drive upward trends in export revenues for the world's salmon producers. Exporters are particularly focused on Latin American and Southeast Asian markets, which still have considerable growth potential. Overall, the pace of growth of global demand for salmon is such that the market can absorb an increase in supply of 6–7 percent per year and still maintain price levels, according to a recent analysis from Norwegian bank Nordea. However, the market's value is also determined by consumer demand for different types of products. Increased appetite for fresh salmon is being reported in many large markets, particularly in the EU28. At the same time, rising demand for products that are prepared and packaged for convenience is a trend applicable to a broad range of species and salmon is no exception. The same can be said for ecolabelling, provided by independent certification bodies such as the ASC.
France
France remains the leading consumer market for salmon in Europe in 2018 and demand is solid, with imports up in both volume and value terms in the first six months of 2018. Currency advantages have partially mitigated the rising price of salmon for French importers. Overall high prices appear to have had limited impact on fresh salmon sales at retail level, although smoked salmon volumes fell some 13 percent in 2017. Rising demand for ecolabelled farmed salmon and a shift towards fresh product are two of the most significant trends characterising the French salmon market at present. Fresh salmon still trails the smoked segment in terms of market size, with FranceAgrimer estimating fresh and smoked total sales at EUR 397 million versus EUR 525 million, respectively in 2017.
Germany
According to FischInformationszentrum, salmon represented 19 percent of the German seafood market in volume terms in 2017, translating into around 78 600 tonnes. This figure is approximately on par with 2016, as German consumers are relatively price-sensitive and high prices have seen import volumes decline in 2017 and in the first half of 2018. Nevertheless, salmon's share of the German seafood market has increased markedly over the last five years. In line with other EU28 markets, the popularity of fresh salmon is increasing in Germany, even though preserved items such as smoked and canned products still dominate the market. 
United States of America
The US imports of whole fish and fillets have increased to record levels, while prices continue to exceed the three-year averages despite dipping below last year's levels. Chilean exporters have been the main beneficiaries of strong US demand, but imports from Canada, Norway and China also rose in the first half of 2018.
Japan
Prices of Chilean farmed Coho salmon spiked in Japan in 2017 despite a significant rise in supply, and these levels have largely continued into 2018. The value of Japanese imports of Coho salmon rose around 2 percent in the first six months of 2018, after a 37 percent year on year rise in 2017 as a whole. Improved demand is a factor in this trend, but it is also likely driven by price hikes for other salmon species preferred by Japanese buyers, namely farmed Atlantic salmon from Norway and wild sockeye salmon from the Russian Federation and Alaska. Overall, total salmon imports into Japan are rising and the outlook is cautiously positive.
Outlook
Farmed salmon harvest volumes in Europe have been weighted towards the first half of 2018 and thus supply will tighten in the last quarter. Demand will also increase towards the end of the year and forward markets indicate that higher prices can be expected in the short term. In 2019, farmed Atlantic salmon production is expected to increase by around 4 percent, a slight slowdown compared with 2018, driven primarily by a significant drop in Chilean output. This should see prices rise somewhat compared year on year, so long as economic conditions remain relatively stable in key markets. Proliferation of ecolabelled products, a shift towards the fresh fish segment and an emphasis on convenience remain the characterising trends in salmon markets globally. On the industry side, identifying effective solutions to biological challenges, particularly sea lice, will remain a core focus.