Optimism persists in farmed salmon sector despite price lull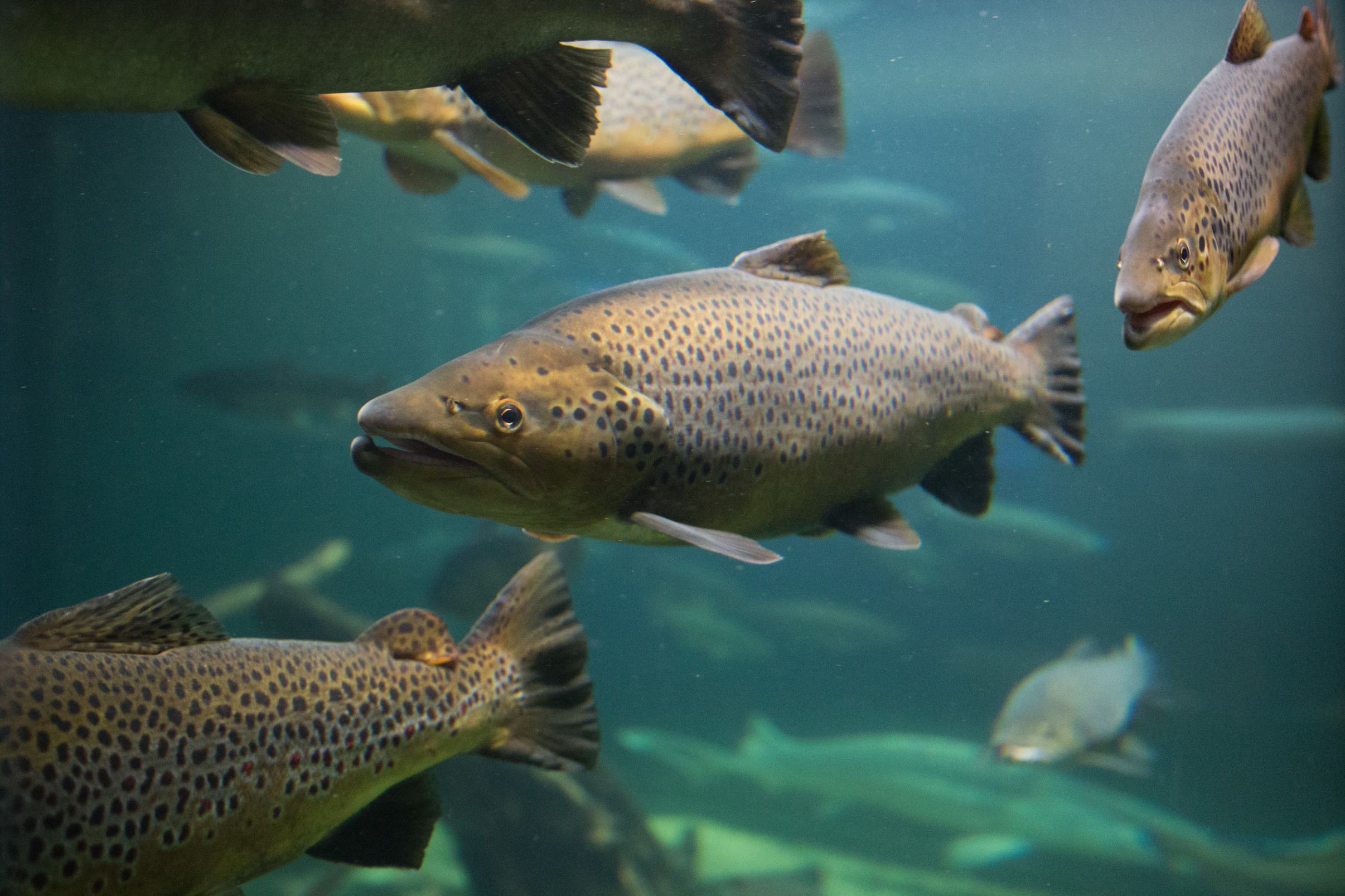 07/01/2021
Continuing growth in farmed Atlantic salmon supply has put downward pressure on prices as boosted retail sales have not fully compensated for the evaporation of foodservice demand. The medium-term outlook is more positive due to tighter supply and anticipated market recovery in 2021.
Production
Atlantic salmon
Estimates for growth in global production of farmed Atlantic salmon in 2021 average around 3 percent. The major contributors to this growth are Norway and Chile, with increases of around 2 and 6 percent respectively. Scottish harvests will be approximately flat year-on-year after a strong rebound in 2019. By far the most rapid growth is now taking place in emerging producer countries such as Australia, Iceland, China and the Russian Federation. A general recognition that the traditional producers will be unable to supply booming demand given current physical and regulatory constraints has been the catalyst for heavy investment into salmonid aquaculture in these countries in recent years. The total increase in supply from these smaller producers (all producers excluding Norway, Chile, United Kingdom of Great Britain and Northern Ireland, Canada and the Faroe Islands) is expected to be some 16 percent this year.
In Norway, salmon production was 169.9 million fish in the first 6 months of the year, 3 percent above the same period in 2019. The COVID-19 pandemic's primary impact has been on logistical costs and on harvesting schedules, with many farmers keeping fish in the pens for longer than planned. Valuations of Norwegian salmon aquaculture firms dropped significantly as investors digested the darkening market outlook but overall the sector has continued to operate relatively smoothly. Other indicators, such as average harvest weights and sea lice levels, have generally improved as the year has progressed although there is some concern over a spike in infectious salmon anaemia (ISA) cases. Otherwise, costs have been manageable despite a sustained lull in prices in the second half of the year due to weaker market conditions and higher than anticipated volumes.
In Chile, the farmed salmon sector endured several challenging months in 2020 due to the combined impact of COVID-19 restrictions, falling prices and a truck drivers' strike in the second half of the year. However, plants have now been able to resume operations at close to normal levels after adopting many safeguards and protective measures to avoid contagion of personnel. Despite suffering losses, most Chilean salmon farmers are in relatively strong financial positions and were able to survive. Chilean salmonid production grew 8.2 percent to 470 400 tonnes in the first 6 months of 2020. Atlantic salmon represented 370 200 tonnes or 80.4 percent of this total.
Other salmonids
In the first half of 2020, Chilean farmed coho production increased by 44.5 percent compared to the same period of 2019 to 47 800 tonnes. This jump is a result of the renewed focus on coho farming in Chile which started in 2019, with the objective of consolidating the industry's position in the Japanese market. However, following the COVID-19 outbreak, the excess supply has compounded losses suffered by the Chilean salmon farmers. Over the same period, Chile's rainbow trout harvests increased by 11.3 percent to 52 100 tonnes. Meanwhile, Norwegian trout farmers harvested 12.5 million fish, a 1 percent increase when compared to the same period in 2019.
Wild salmon
Weak runs and high costs associated with COVID-19 preventative measures negatively affected wild salmon catches in 2020 in Alaska and the Russian Far East. A reported 272 000 tonnes of salmon were caught in the Russian fisheries, 40 percent lower than 2019 and 50 less that in 2018. In Alaska, catches amounted to some 241 000 tonnes, 42 percent lower than 2019 and 12 percent lower than 2018.
Markets
As in other seafood markets, demand for salmon was significantly affected by lockdowns, business closures and other containment measures that swept across the globe in early 2020. The most important shifts in market dynamics have been the increased importance of retail at the expense of foodservice, stronger demand for prepared and preserved products at the expense of fresh, and the proliferation of new home delivery services and e-commerce distribution channels. However, salmon generally weathered the effects of the pandemic better than most other major species, particularly in Europe. Salmon's versatility, together with the sector's marketing experience and financial resources, meant that the adjustments necessary to shift sales focus to retail could be made rapidly and effectively. This transition was aided by the dip in prices observed in the second half of the year, opening up opportunities for promotional campaigns. Some industry stakeholders have claimed that newly developed retail demand has in fact almost entirely compensated for the reduction in foodservice sales.
Despite the relative stability in most markets during 2020, there have been some exceptions. The previously booming Chinese market has been an important target of salmon marketing efforts in recent years, but the majority of salmon consumption in China is still foodservice sales as home consumption remains limited. This magnified the effect of the restaurant shutdown in China from the perspective of the salmon sector, and was further compounded by the discovery of COVID-19 on chopping boards used for imported salmon at a Beijing market, which reportedly led to an almost total halt on imports of fresh salmon. In response, the Chilean industry has committed to spend USD 200 000 on a digital marketing campaign to revitalize Chinese demand. However, it should be noted that no scientific evidence has been found linking farmed salmon with the spread of the virus.
In the Russian Federation, demand has also reportedly weakened substantially. Russians have enforced an embargo on salmon from certain Western countries, including Norway, since 2014. Hence the market downturn is instead creating difficulties for exporters in Chile and the Faroe Islands, who have sought to fill the gap left by their Norwegian counterparts. Chile is also highly exposed to the United States of America and Brazil as their main supplier, and both countries have been heavily affected by the pandemic. In addition, fresh salmon supply has been impacted by the large-scale cancellation of passenger flights, which are one of the primary means of transportation.
This translates into significantly higher air freight costs. This latter development, together with largescale foodservice shutdowns, have created a challenging market for Chilean fresh fillets, for which restaurant sales in the United States of America represent an important source of demand.
Trade
Despite the effects of the pandemic, the average price of Norwegian fresh whole Atlantic salmon exports increased year-on-year in the first 6 months of 2020. With volumes remaining at the same level at around 500 000 tonnes, this translated into an increase in revenue of NOK 598 million for the 6-month period.This is an increase in value of 2 percent compared with the same period in 2019. 
Salmon exports to the European Union, Norway's most important market, slowed down during the height of the first wave of the pandemic but subsequently volumes recovered quickly. Meanwhile, Norwegian salmon exports to China have been volatile in 2020, falling to almost zero in February with the imposition of widespread lockdown measures, before recovering and then dropping again in June as fresh salmon imports were halted due to supposed contagion risk. China's total imports of fresh salmon are expected to fall by 40 000 tonnes, a decline of around 50 percent. At the same time,  however, the Norwegian Seafood Council (NSC) reported stable growth in the Republic of Korea, where e-commerce sales for salmon have rapidly replaced lost foodservice demand.
In Chile, during the first 6 months of 2020, 246 806 tonnes of Atlantic salmon were exported worth USD 1 731 million, representing an increase of 2.62 percent in terms of volume and a drop of 12.9 percent in value. The United States of America was the top destination for Chilean Atlantic salmon. According to the US National Oceanic and Atmospheric Administration (NOAA), salmon imports into the United States of America during the same period totalled 214 140 tonnes valued at USD 2.1 billion. This is an increase of 2 percent in terms of volume and a fall of 3.1 percent by value compared with the same period of 2019. Chile's shipments to the US market continued to increase in terms of volume (10 percent) but declined in value (-1.6 percent). Chilean exporters are actively seeking to diversify their export markets to compensate for the sales drop in China.
In Japan, reported imports of salmon increased 5 percent in the first half of 2020 to 120 000 tonnes. The major component of this increase was farmed coho from Chile, which were in surplus supply this year. A drop in the average import price of Chilean coho meant a 10 percent decrease in Japan's total salmon imports in value terms in the first half of 2020 compared with the first half of 2019. In addition, Chile shipped 82 764 tonnes of coho (+ 8.6 percent) worth USD 421 million (-17 percent) and 30 778 tonnes of rainbow trout (+ 6.7 percent) worth USD 271 million (+ 2.54 percent) in the first half of 2020. Meanwhile, Norway exported 31 600 tonnes of trout worth NOK 1.8 billion over the same period, representing increases of 29 percent and 10 percent respectively. Trout is highly exposed to the rise in air freight costs and this pushes prices down relatively more than those of salmon.
Prices
As 2020 has progressed, mounting volumes and uncertain markets have pushed salmon prices down from safely profitable levels in the first half of the year to low levels. As of week 41, the NASDAQ salmon index, measuring average export prices for fresh whole farmed Atlantic salmon out of Norway, was NOK 43.39 (USD 4.70) per kg, compared with NOK 45.70 (USD 5.01) per kg in the same week last year. Meanwhile, September prices for Chilean fresh fillets into the United States of America were down to USD 3.95 per kg, relative to USD 4.95 one year ago. In Chile in particular, these prices are approaching breakeven for some companies.
Outlook
While salmon prices are in somewhat of a lull compared with the historically high levels achieved over recent years, the salmon industry as a whole remains positive. Retail gains are already largely offsetting foodservice losses, and these gains are likely to persist even when the hospitality sector is fully reopened. The wider adoption of e-commerce and home delivery services, as well as new products centered around home cooking represent beneficial market developments in the long term.
At the same time, a sharp reduction in Chilean production, of almost 10 percent, is expected in 2021 due to COVID-19 difficulties and weak market conditions. This will slow overall growth and help maintain a tight market balance. In Norway, meanwhile, production is forecast to increase by some 4 percent in 2021, while Scottish harvests are predicted to rise by 2 percent. Forecast for prices of fresh whole Norwegian Atlantics for 2021 are stable at around NOK 60 (USD 6.49) per kg, reflecting the moderately upbeat market outlook. In the longer term, the relevance and competitiveness of land-based salmon production continues to grow, with a recent report by Kontali indicating that currently planned projects would equate to 1.7 million tonnes of extra production when completed.