Markets grapple with Atlantic salmon price rollercoaster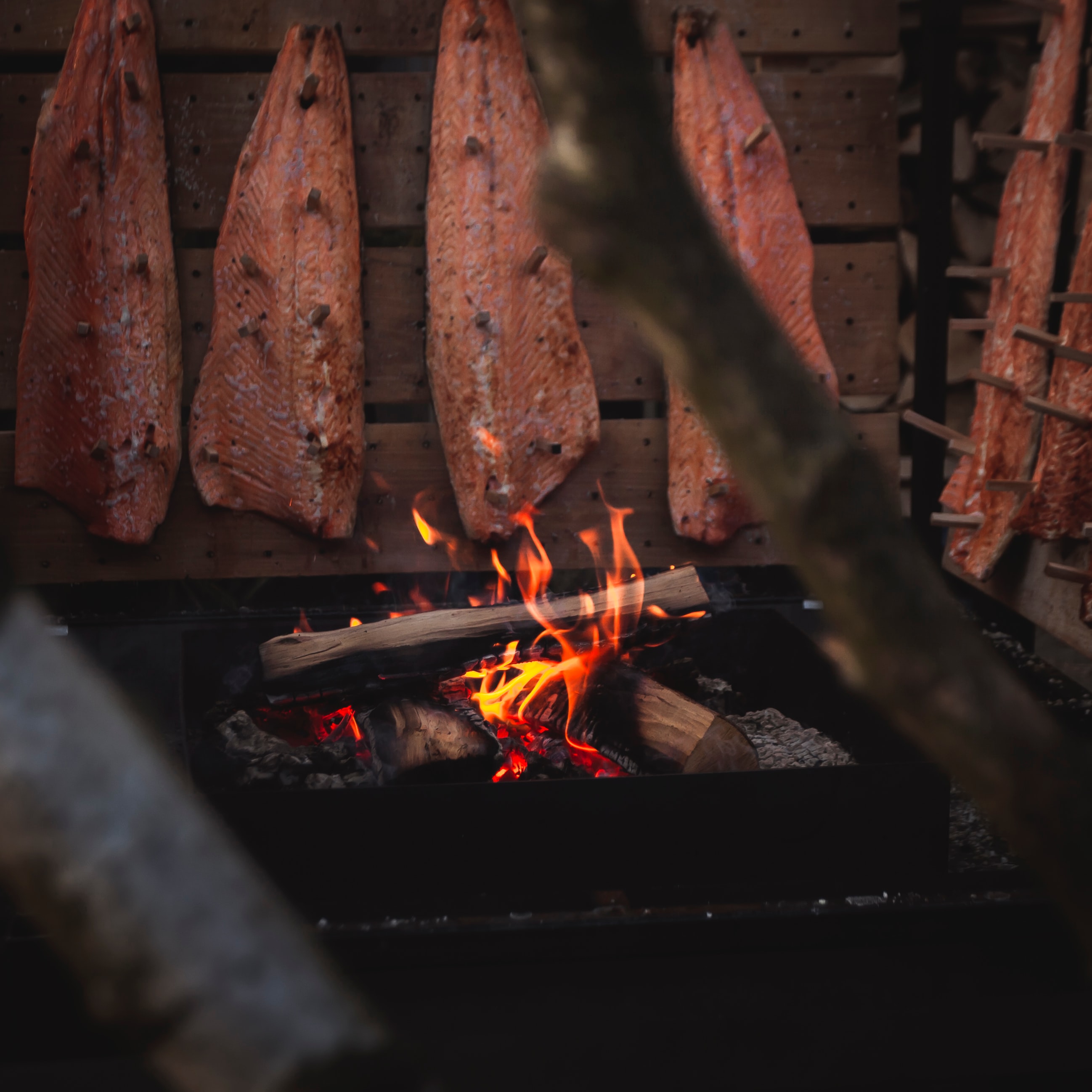 29/03/2020
Good production in both Norway and Chile in the first half of 2019 saw farmed Atlantic salmon prices fall steeply throughout the summer. Subsequently, this trend was sharply reversed and prices soared to near record heights, driven by ever strengthening demand in traditional and emerging markets such as China.
Production
Atlantic salmon
Global production of farmed Atlantic salmon is estimated to have increased by some 7 percent in 2019, to just over 2.6 million tonnes. This growth was mainly driven by Norway and Chile, the two leading producing countries. Norwegian harvests totalled around 1.4 million tonnes while the final figure from Chile is around 700 000 tonnes. Elsewhere, farmed Atlantic production in Scotland bounced back strongly from the poor 2018 when an 18 percent decline from 2017 was reported. The Scottish Salmon Producers Organisation (SSPO) is expecting a total production in 2019 of nearly 190 000 tonnes. In Norway, farmed Atlantic supply was not significantly affected by the algal bloom experienced earlier in 2019 and by mid-year the huge quantity of fish hitting the markets took buyers somewhat by surprise. The Norwegian government is nevertheless taking measures to minimize the damage inflicted by future algal bloom events, allocating NOK 10 million (USD 1.1 million) for research in this area.
It is reported that the Norwegian salmon industry earned some NOK 19-20 billion (USD 2.1-2.2 billion) in profits before tax in 2019. However, this is lower than previous years and 17 percent lower than 2016's peak, due to high production costs and lower prices during mid-year. In Chile, the Subsecretariat for Fisheries and Aquaculture of Chile (SUBPESCA) reported a 7.4 percent year-on-year increase during January – September 2019 period to 514 300 tonnes. However, since then the situation has changed completely. In the closing months of last year, logistics and farming operations of salmon were impeded by road barricades that blocked access to harvest centres and processing plants for several days. This translated into increased sanitary risks, and industry sources reported losses of almost 800 000 fish in the sea and several tonnes of salmon decaying in processing plants. These large product losses contributed to the steep price spike for Chilean salmon towards the end of the year.
Other farmed salmonids
In Norway, farmed trout production is estimated to have increased by around 24 percent in 2019, with standing biomasses as of the end of November were some 15 percent higher than the previous year. A comparable increase is expected in Chile, with rainbow trout harvests increasing 18.1 percent year-on-year to 65 600 tonnes during the first nine months of 2019. Meanwhile, Chilean coho salmon reached 71 900 tonnes in the first nine months of 2019, up 47.1 percent from the same period in 2018.
Wild salmon
The major wild salmon seasons in Alaska and the Kamchatka peninsula in Russia are typically over by the end of summer, and 2019 combined catch was around 13 percent lower than in 2018 and 4 percent below 2017. This reduction was primarily the result of a lower pink salmon run than expected. Elsewhere, reports from Canada at the end of 2019 suggest record numbers of wild salmon caught in the Arctic Circle, with researchers suggesting warming water temperatures are playing a role in shifting fish migration patterns with more wild salmon heading towards the Arctic.
Markets
Of the three largest global markets for salmon, the United States of America led the European Union and Japan in market growth in US dollar terms during the first nine months of 2019. In the European Union's case, however, this is partially accounted for by the weakening Euro versus the American dollar over the same period. In general, aggregate demand for salmon products across all world markets shows no sign of weakening, as evidenced by the exceptionally rapid rebound of prices in late 2019 as supply tightened. This applies not only to farmed Atlantic salmon, representing by far the largest market segment, but also to other salmonid options such as farmed coho, trout and wild species such as sockeye. 
In China, prior market access restrictions for Norwegian exporters are now loosening. Moreover, the possibility of a Free Trade Agreement (FTA) between China and Norway is a powerful catalyst for frenzied market development activity by the Norwegian industry. Since 2016, Norwegian exports to China have increased by more than 700 percent, although Chinese destined volumes only account for around 2 percent of Norway's total export volume. Both Scottish and Chilean farmed salmon already have a foothold in the Chinese market, and Chinese domestic production is also on the horizon, but the potential size of the market is so enormous that it is an inevitable target of intensive salmon marketing efforts. Within China, distributors are competing fiercely to position themselves to secure a share of the fast-growing market.
The development of distribution infrastructure is ongoing, with e-commerce making up an increasingly larger share of Chinese salmon retail sales. Some observers have expressed concern that the adoption of salmon as an everyday food item in Chinese households is still some way off and growth projections need to be tempered. Nevertheless, farmed Atlantic salmon is already a staple of increasingly popular Japanese style sashimi restaurants. Fresh Atlantic salmon fillets make up the majority of Chinese salmon imports. Air-flown salmon is expected to be supplemented in 2020 by a transcontinental train route from Norway to China. 
Trade
Once again, salmon was the major contributor to record Norwegian seafood exports in 2019, as good harvest volumes, strong demand and a weaker Norwegian krone all combined to boost export revenues. According to NSC figures, Norway exported salmon worth NOK 52.3 billion (USD 6 billion) in the first nine months of the year, a 6 percent increase when compared to the same period in 2018. The European Union countries remain the core of Norway's global salmon exports, but the market share of Asian markets, particularly China and the Republic of Korea, is growing. China has been accelerating its approval of export licenses for Norwegian regions, and it is also hoped that the terms of a free trade agreement (FTA) between China and Norway can be agreed in 2020. This would see the 10 percent import duty that is currently paid on Norwegian salmon imports removed, allowing Norwegian exporters to consolidate and expand their share in the Chinese market. Chile's salmon exports increased by some 4 percent in value terms in the first nine months of 2019, to USD 3.15 billion.
The majority of this increase was driven by export revenue gains in Chile's two main markets, the United States of America and Japan. However, full year figures are likely to be affected by the social unrest in Chile, which exploded in the last quarter of 2019. Delays in the distribution chain resulted from this unrest including a blockade at Santiago de Chile airport, the closure of seaports and difficulties unloading trucks. These logistical challenges have been negatively impacting the Chilean export industry, including the salmon farming sector. According to NOAA, United States of America imports in the first nine months of 2019 totalled 317 645 tonnes of salmon worth USD 3.2 billion, an increase of 6.25 percent in terms of volume and 6.15 percent in value compared with the same period last year. Chile's share of the American market continues to increase year over year, primarily at the expense of Canada. The United Kingdom has also been increasing its salmon exports to the United States of America, although Scottish-origin salmon fillets have recently been placed on a list of products that may be subject to tariffs if the United States of America-European Union trade tensions escalate. Of course, this will only be applicable if the United Kingdom is still part of the European Union when these measures are imposed.
Prices
Norwegian salmon prices began a rapid decline in the third quarter of 2019 as backed-up volumes began to hit the markets, dropping to the low NOK 40s (USD 4.4) per kg as of the beginning of September 2019. These numbers represented a temporary blip in the Norwegian salmon market, however, as stabilizing supply and strong end-of-year demand combined to push prices back upwards, catching the market by surprise. Prices of fresh Atlantic fillets exported from Chile to the American market follow a similar but less extreme trajectory, registering a 1.3 percent decrease over the first nine months of the year at an export price of USD 10.29 per kg.
Outlook
Forecasts for global Atlantic salmon production are for 4-5 percent global growth in 2020, representing somewhat of a slowdown compared with 2019. These predictions would be more in line with the long-term trend. Moderate growth is expected in both Norway and Chile, and a slowdown is also projected for the majority of other producers. Wild salmon catch forecasts are always imprecise, but the Alaskan authorities are predicting a weak pink harvest in 2020.
With both demand and prices reaching near record levels in late 2019, the outlook for the industry remains positive. Forward prices at FishPool for the first half of 2020 are indicating an average level of around NOK 68 (USD 7.66) per kg, although expectations are for a decline towards the NOK 50s (USD 5.63) per kg towards the end of the year. In the longer-term, the variety of alternatives to open net pen farming methods continue to evolve. Currently, land-based sites with a total of 700 000 tonnes of capacity have been planned globally according to a report from Rabobank. Meanwhile investment and research into technology for offshore farming has been picking up, both in traditional farming countries such as Norway and in new industry players such as China.