Going local: strengthening urban food systems and exploring new market outlets in Albania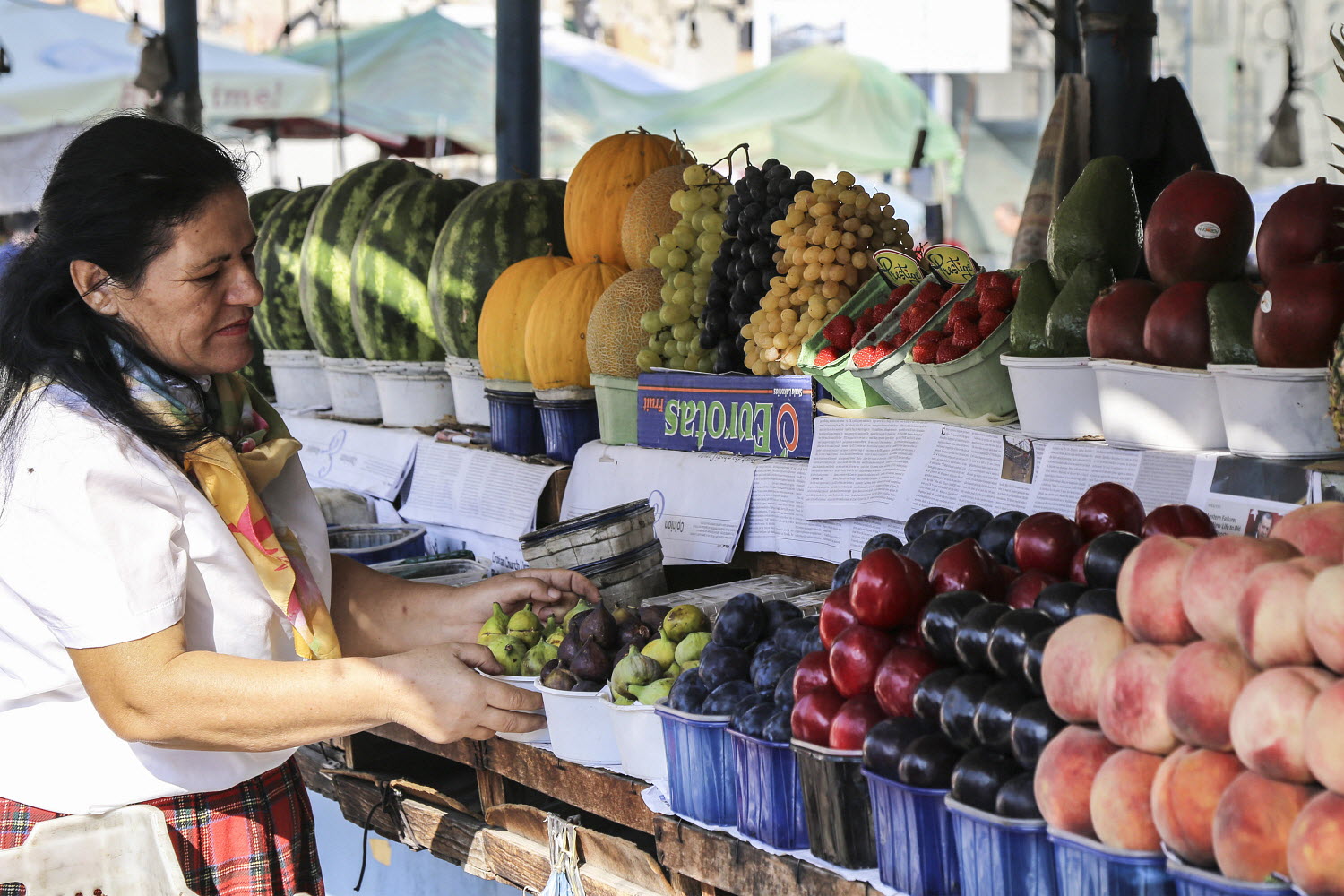 07/06/2023
A new World Bank project plans to make locally grown produce more readily available in Albania via micro food hubs set up on the outskirts of five major cities. 
At these hubs, small-scale farmers can sort, grade, package and sell their fruits and vegetables directly to local distributors and wholesale clients like restaurants, convenience stores and specialty shops.
Buyers, in turn, have access to a steady supply of healthy local fresh produce.
With the upswing in rural tourism, the project will also explore new market outlets to promote typical Albanian food products – like olive oil, dried fruits, juices – to both national and international visitors.
The FAO Investment Centre helped design these aspects of the larger USD 70 million project that aims to make Albania's priority agrifood value chains more competitive and climate resilient.
With growing inflation, climate change and the war in Ukraine threatening economic growth, particularly in the country's agriculture sector, this overall project will help ease the effects on the sector by aiming to increase the revenues of the farmers, said Mirgen Dobruna, General Director from the Albania's Ministry of Agriculture and Rural Development.
"With the pandemic, we understood the importance of shorter supply chains for getting fresh, highly perishable food to urban outlets and consumers," he said. "These food hubs will decrease transaction costs by creating a single point of purchase, build trust and cooperation between farmers and buyers, and strengthen the resilience of the food supply." 
"At the same time, there is growing interest in local sourcing in touristic areas and opportunities to champion traditional Albanian food products," he added.
More responsive to market demands
Albanian fruits and vegetables have become an increasingly competitive sector in the last decade thanks to increased production, including in greenhouses, higher yields and better technologies. 
Located near major cities in the regions of Tirana, Shkodra/Lezha, Vlora and Gjrokastra, the micro food hubs, equipped with value added services and temporary cold storage, are expected to help farmers improve their products' quality, food safety and marketability to meet the demands of high-end buyers.
The hubs are to be co-managed by farmers and buyers – a move that will enhance transparency and ensure better linkages and communication between the two, including on the desired qualities and quantities of the produce. 
The roughly 500 participating farmers, nearly a third of them women, will operate without intermediaries and look forward to enhanced prices for their products through reaching retailers and consumers . 
Tapping into new markets
In parallel, the country is working to create a more diversified and sustainable tourism industry that celebrates the country's varied landscapes, cultural offerings and gastronomy.  
In line with these ambitions, the project will help develop two typical food product clusters – one for olive oil and another for processed fruits and vegetables – in the interior regions of Berat and Dibra. It will bring together companies, researchers, trainers and other partners working within the same sector to pool capacities and knowledge.
The idea is to create an enabling environment for the valorization of these products by aggregating small-scale producers and improving their products' quality and market access, both locally and internationally. 
This in turn can drive rural development by creating jobs, diversifying incomes and creating more incentives to preserve a region's biodiversity and natural beauty. 
The FAO Investment Centre can draw from its extensive experience working with other financing partners to develop sustainable agritourism and local sourcing in countries like Georgia, Jordan and Montenegro.
Promoting local food systems and shorter supply chains in Albania is a win-win situation for all – the country's small-scale farmers, buyers and consumers.
Photo credit © FAO/Gent Skhullaku