Occupational hazards
Whether working on-board a fishing vessel or in port, fishers are often exposed to occupational hazards. Fishing requires working for long hours at sea, often at night and in rough weather. The work involves transporting and operating heavy equipment and gears and handling of sometimes dangerous catch. The work in commercial fisheries can have therefore severe health consequences, cause accidents, injuries and fatalities.
Health and safety in fisheries is a complex issue with multiple aspects. Fishing is performed under unpredictable and rapidly changing weather and sea conditions, yet many fishing vessel crew are lacking any form of protection. Many fishing crews, particularly in small-scale fisheries, have only informal and self-employed work arrangements, lack proper employment contracts and have limited or no access to social security, including pensions, disability and health insurance. A large majority of fishing crews worldwide have not received basic safety training nor have access to safety gears and protective clothing while working on board, which contributes to their exposure to occupational hazards. In addition, cultural norms and views around masculinity tend to influence the perception of risks and behaviour of fishers.
Occupational health issues commonly encountered in commercial fisheries include:
Cancers and allergies, such as skin cancers, from lengthy and unprotected exposure to ultraviolet (UV) rays from the sun.
Eye disorders, such as sunburned eyes and blurred vision, from overexposure to UV rays from the sun.
Injuries, from sharp objects on deck, gears or fish handling.
Hearing disorders, from working in noisy engine rooms.
Musculoskeletal disorders, from falls on slippery wet surfaces, getting caught in winches or other machinery or from lifting of heavy loads.
Suicides, from lengthy periods of stress and fatigue.
Drug and alcohol addictions.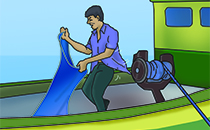 Do not get caught in winches or machinery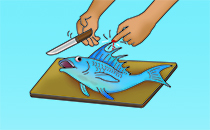 Wear gloves when handling catch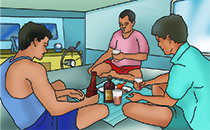 Limit alcohol consumption on board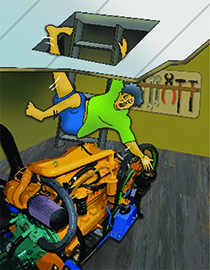 Be careful with deck openings and hatches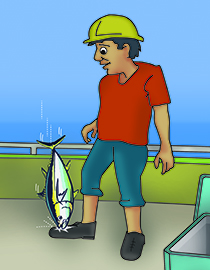 Wear protective clothing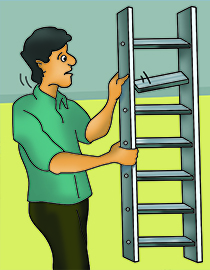 Check ladders before use