System of environmental economic accounting for agriculture, forestry and fisheries (SEEA-AFF)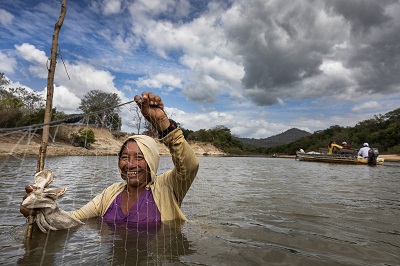 The System of environmental economic accounting for agriculture, forestry and fisheries (SEEA-AFF) provides users in member countries with a coherent statistical framework to help them understand sustainable food and agriculture systems, highlighting the complex relationships that exist between environmental statistics, economy and sustainable agricultural production. The SEEA AFF lends itself to natural capital accounting and estimation of ecosystem services. In fact, the SEEA AFF has been used in a joint exercise with the Joint Research Center of the European Commission (JRC) on agricultural provisioning and additional evaluation activities on ecosystem services potential and actual flows analysis are planned. Over the years, the SEEA AFF has been used for agricultural ecosystem services assessment by a number of international organization, including the World Bank and the United Nations Economic Commission for Africa (UNECA).
In particular for UNECA, the SEEA AFF accounts and methodology have been used for dedicated capacity development activities in Morocco, Cameroon and Sudan for the Compilation and Application of Environmental Extended Supply and Use Tables (EE-SUT), in 2018 and 2019. Over 2020, the SEEA AFF has been successfully applied in initiatives linked to the Global Environment Facility (GEF) in Afghanistan and Sudan aiming at quantifying ecosystem services and their contribution to biodiversity. The main findings were presented during the 26 London Group meeting.
The SEEA AFF contributes to the overall SEEA accounting platform, which is endorsed by the United Nations Statistical Commission as the reference tool for bringing together economy and environment statistics, in support of natural capital accounting, ecosystems services evaluation, biodiversity assessment and SDG monitoring and reporting.