The GFCM plays a critical role in fisheries governance in its area of application, having the authority to adopt binding recommendations for fisheries conservation and management and for aquaculture development. These recommendations can relate, among others, to the regulation of fishing methods, fishing gear and minimum landing size, as well as the establishment of spatial protection measures, fishing effort control and of multiannual management plans for selected fisheries.
Representatives of the GFCM Contracting parties meet annually to review and adopt the recommendations prepared on the basis of the advice provided by the GFCM subsidiary bodies:
The GFCM implements its policy and activities through its Secretariat, based at its headquarters in Rome and implements a subregional approach to fisheries management through its technical units in the GFCM subregions.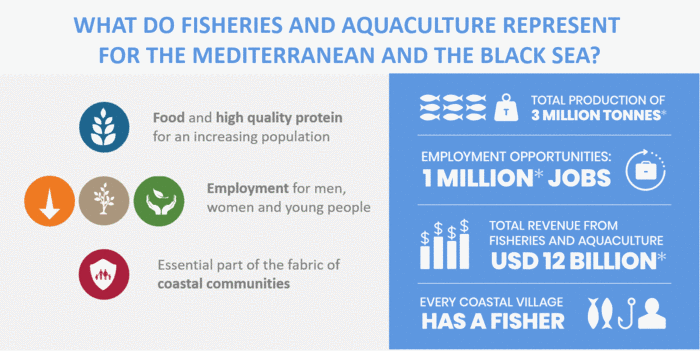 *Figures based on official data and estimates