Implementation of the recommendations from the Global Symposium on Salt-affected Soils | GSAS21
The Global Symposium on Salt-affected Soils (GSAS21) was held virtually on the Zoom platform on 20-22 October 2021. The GSAS21 symposium was attended by over 4 000 participants from 185 countries, including representatives of FAO Members, organizing institutions, academia, research institutions, private sector, general public, farmers, and CSO/NGO representatives.
The ultimate goal of the meeting was to develop a roadmap that will help to concentrate and drive the joint efforts of multiple stakeholders globally in order to improve the status of salt-affected soils, increase their productivity and biodiversity, and optimize their role in mitigating the impact of climate change. The recommendations that evolved from the presentations and discussions held at the Symposium are presented in the Outcome document. UN members and especially their policy advisors and decision-makers are encouraged to use this document and to implement, support and stimulate the realization of these recommendations at national and local levels.
The recommendations presented in the GSAS21 outcome document are structured around three main themes focusing on: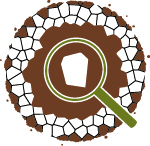 THEME 1: ASSESSMENT, MAPPING, AND MONITORING OF SALT-AFFECTED SOILS
Recommendation 1: Support the harmonization of the procedures of soil salinity, sodicity and alkalinity assessment.
Recommendation 2: Refine and update the protocols for mapping of salt-affected soils using modern approaches.
Recommendation 3: Promote national and regional programmes designed at monitoring salt-affected soils.
Recommendation 4: Promote the formulation and wider use of indicators of soil salinity and sodicity as part of soil health, food security and desertification/aridization assessment.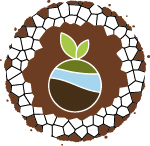 THEME 2: INTEGRATED SOIL – WATER – CROP SOLUTIONS IN THE REHABILITATION AND MANAGEMENT OF SALT-AFFECTED AREAS
Recommendation 5: Promote the adoption of good practices that have a proven positive effect on soil health and productivity of salt-affected soils.
Recommendation 6: Support the development of water quality criteria relevant to sustainable management of irrigated soils that is designed to avert soil salinization and sodification. This can be achieved by developing and adhering to guidelines for the use of brackish and non-conventional water.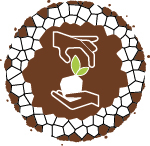 THEME 3: AGENDA FOR ACTION TO PREVENT AND REHABILITATE SALT-AFFECTED SOILS, PROTECT NATURAL SALINE AND SODIC SOILS, AND SCALE-UP SUSTAINABLE SOIL MANAGEMENT PRACTICES
Recommendation 7: Design strategies aimed at the adoption of good practices/options by farmers in salt-affected soils through technical support, incentives, extension services (including the Global Soil Doctors program).
Recommendation 8: Conduct an economic assessment of implementing good practices in the field, including short-term and long-term economic and environmental costs and benefits evaluation.
Recommendation 9: Support the development of policy frameworks for fostering the sustainable management of salt-affected soils, for preventing and reversing further degradation and promoting the conservation of the valuable natural salt-affected ecosystems at the national and global levels.
The International Network on Salt-Affected Soils (INSAS), launched under the framework of the FAO's Global Soil Partnership, serves as a supportive tool to implement the Voluntary Guidelines for Sustainable Soil Management and the recommendations of the GSAS21 outcome document by developing guidelines, raising awareness, improving capacities, harmonizing the methods and approaches as well as upscaling good practices for sustainable soil management, specifically in areas suffering from water shortages and salinization/sodification.