Cornell University, I.E.S. Pontepedriña Secondary School and Glendale High School win first place at FAO/GSP's Soil Painting Competition 2017
©Matt Hayes/CALS
The soil under our feet may not be something we think about often, but it is the foundation for everything we need in our life – and it's disappearing. More than fifteen groups from around the world registered for the competition inspired by an event Kirsten Kurtz and the Soil Health Lab's hosted in 2015 for World Soil Day, aims to showcase creativity in illustrating soil's crucial role in sustaining life.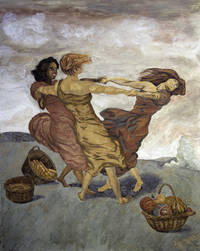 The competition, which was organized by the FAO Global Soil Partnership (GSP), asked children and youth (divided in 3 categories starting from age of 5), to draw and paint a canvas based on the World Soil Day 2017 theme 'Caring for the Planet starts from the Ground'. They then had to shoot a time-lapse video no longer than 1 minute of the art-making process and share it with the GSP Secretariat. Most of the participant entries complied with the selection criteria - they were drawn and sketched using pens, pencils, crayons and painted with soil-derived pigments - some others did not as they were painted with oil, acrylic and watercolour paint, as well as mixed media.
Three winning time-lapse videos were selected as finalists by the jury for categories B (Secondary and High School) and C (College and University). World Soil Day and its advocacy campaigns, including the soil painting competition 2017 are a chance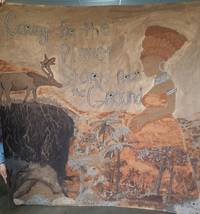 to show global commitments to support achieving different FAO strategic objectives, in particular advocacy for making agriculture more productive and sustainable and the achievement of #ZeroHunger by 2030.
Experimenting with soil painting ended up being an effective tool for communicating with the public the importance of soil. We have no other choice but to band together and join forces to save this essential resource and in this case, it was done by turning our attention to its natural beauty.
First Classified for the Soil Painting competition for Group C: Cornell University, Ithaca, New York, US
Public event held on Dec. 5 at Cornell from noon to 4 p.m. in Mann Library.
Main authors: Patty Chan, Shujie Li, Fatma Rekik, Emily Detrick, Shiyi Li. Photography and video: Matt Hayes, Jenn Thomas-Murphy, Craig Cramer. Music: "Farewell to Trion" performed by Richie Stearns & Rosie Newton based on the fiddling of James Bryan from the album "Nowhere in Time"
The community was invited to contribute their artistry to a giant mandala pattern while Kurtz painted an image based on the Three Sisters of Haudenosaunee agriculture – winter squash, corn and beans – along with several other artists she's recruited from campus.
They chose to do a painting of the Three Sisters which are reference to the Native North American peoples'traditional agricultural practices. The Three sisters are corns, beans, and squash, which when grown as companion plants, have beneficial properties for each other (i.e.the beans provide nitrogen for the corn which provides atrellis for the beans and the squash provides shade for the soil etc). They felt this was a beautiful way to honor their region's indigenous people and to fit with in the theme of "Caring for the Planet Starts from the Ground". In their case the ground represented quite literally the roots from which American sustainable agricultural practices developed. They had a wildly successful event at Cornell with hundreds of participants!
"Painting with soil is a powerful way to show younger generations that soil is something you can study," she said. "If we want to feed the world, we're going to need many more soil scientists, and we need to encourage creative people to enter the field. You need creativity to solve many of the challenges we're facing, and being an artist helps." she added..
First Classified for the Soil Painting competition for Group B: IES Pontepedriña Secondary School, Santiago de Compostela, A Coruña, Spain
The project started reflecting on the Galicia Massive wildfires occurred on 15 October 2017 due to drought, high temperatures, hurricane Ofelia, and missing/insufficient land planning. From November 21th the students started searching for different pigments. In November 24 they planned a visit to the burned areas. On the 30th of November they started painting mural and organized a conference on wild fires and their extreme effects.
Authors: Painters - Iria Febrero Irene García Silvia Fuentes Cristina Díaz Paula Alfonsín Estela Pintos. Cameras - Laura Caeiro Lois Morón Daniel Méndez Artur Vázquez.
Tied for the First for Group B: Glendale High School, Springfield, Missouri, US
During the Science Research and Design class the students of Ms Justine Lines (their Biology teacher) learn the ecology of the garden. Since the class is very proactive (they have been growing a garden for over 5 years in the school backyard) and numbers are smaller than usual, they can easily plan fun things like making a soil painting for World Soil Day! Encouraged by Sandra Arango-Caro who is a soil scientists at the Danforth Plant Science Center in St. Louis, Missouri (MO), the school became part of the MO Dirt program where citizen scientists collect data on soils throughout the US. She visited Springfield and taught a soil-dedicated class to Ms. Jones' students. Since then, Ms. Lines became the first soil focused teacher at Glendale High School ever since.
Students collected soils from different sources. Inspired by Vandana Shiva and her soil philosophy, they decided to make an Indian-style video.
Authors: Kayla Broughton, Jamie Gangwes, Mattea Ingemi, Kyra Motes, Maggie Turner supervised by Ms. Jones. Video by Sierra Simmons. Guitar soundtrack by Kayla Broughton
Second Classified for the Soil Painting competition for Group B: Unidad Educativa Educar 2000, Sangolquí, Ecuador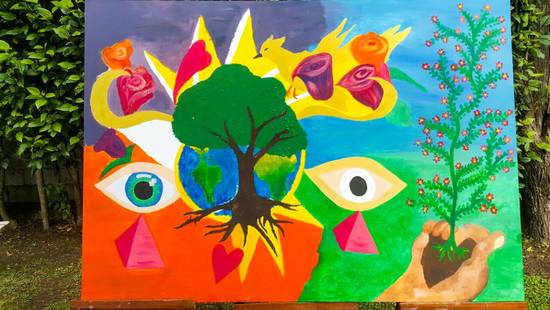 Tied for the Second for Group B: Northwestern Senior High School (Cinda Murray), Albion, Pennsylvania, US
Experimenting with soil painting resulted to be an effective tool for communicating with the public about the importance of soil. We have no other choice but to band together and join forces to save this essential resource by turning our attention to its natural beauty.
Download the tutorial : English | Spanish
Video tutorial by Cornell University here