Land restoration
Action Against Desertification places communities at the heart of restoration work by focusing on the communities' needs for useful species and preferences for restoration in support of their livelihoods.
Restoration is brought to scale using mechanized land preparation - essential to meeting the massive needs for restoration in Africa, the Caribbean and the Pacific.
The restoration method is based on a five-step model: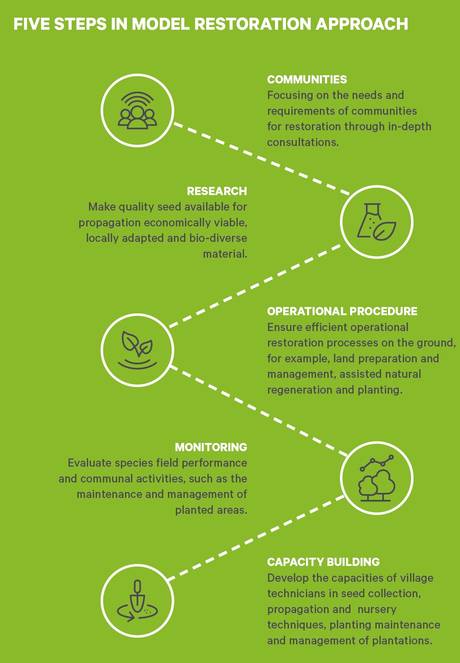 Key elements of the restoration method include:
Planting the right species in the right place.
Promoting the use of quality native forest and fodder seeds.
Ensuring that a wide range of useful plant species are used or made available.
Managing natural regeneration of species and planted areas through village management committees.
Maintaining a species database for gene-pool traceability, monitoring, reporting and for future uses of data and information.