Many stakeholders acknowledge the need for a national e-agriculture strategy - a guideline on leveraging the advances in ICT to address some of the challenges faced in agriculture. However, most countries are yet to adopt a strategic approach in making the best use of ICT developments for agriculture.
E-agriculture strategies will help to rationalize resources (financial and human) and address, holistically, ICT opportunities and challenges for the agricultural sector in a more efficient manner. Such strategies will also help to generate new revenue streams and improve the livelihoods of the rural community as well as ensure that the goals of the national agriculture master plan are achieved. The existence of an e-agriculture strategy and its alignment with other government plans will prevent e-agriculture projects and services from being implemented in isolation.
The Food and Agriculture Organization (FAO) with their domain knowledge in agriculture and in the use of emerging technologies for food security, agriculture and rural development, and the International Telecommunication Union (ITU) the lead UN specialized agency on ICTs, together with support from partners, have developed the E-agriculture Strategy Guide. This framework assist countries to develop their national e-agriculture strategy and master plan.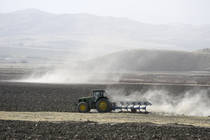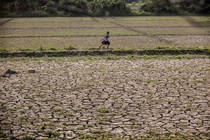 Agricultural Extension Modernization Myanmar TCP/MYA/3605/C4
Myanmar has seen little contribution of the extension service in the increase of agricultural productivity. The lack of a sustainable extension support system is perceived as important contributing factors. The project objectives are: A sectorial review report and recommendation on use of technology to strengthen Myanmar extension service and a project proposal aimed at developing a sound and smart agricultural extension system for agricultural development.