Regional partners
The partnerships in this regional project involve active collaboration of the governmental and private sector with FAO in support of its work and in line with government priorities. Such collaboration could concern any of the areas of engagement listed below and may draw on mutual know-how, expertise and other support. This project is also implemented with many country partners that could be found under each country in the Countries tab.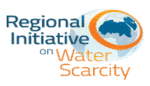 The Swedish International Development Cooperation Agency, Sida, is Sweden's government agency for development cooperation. We strive to reduce world poverty by allocating resources and knowledge with the goal of making a difference for people in Africa, Asia, Europe and South America. To achieve this, we collaborate with actors from civil society and universities as well as the public and private sector. Sida's activities are funded through Swedish tax revenue.
Relation to the project: SIDA is the donor of this project.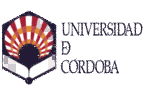 The UCO is heir to a centuries-old historical and cultural legacy as well as a passion for knowledge, tolerance, international renown and harmony among civilizations that have made the city that houses our institution a paradigm for humanity. The UCO is one of the foremost research institutions in Spain; a distinction that will be further consolidated with the creation of the Rabanales 21 Science and Technology Park and the Maimonides Institute for Biomedical Research. Our university is an international leader in the agrifood field, one of the institution's main vocations; not to overlook the importance of the humanities in a city that is known throughout the world for its artistic and monumental heritage.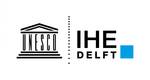 IHE Delft Institute for Water Education aims to create impact on the ground by developing problem oriented researchers and knowledge.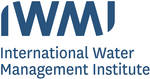 Research on water management in agriculture, irrigation, groundwater, river basins, wetlands, ecosystems, food security, wastewater and climate change.
ICARDA provides innovative, science-based solutions for rural communities.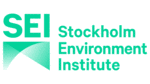 Stockholm Environment Institute (SEI) is an international non-profit research and policy organization. We shift policy and practice towards sustainability.
KTH Royal Institute of Technology, abbreviated KTH, is a public research university in Stockholm, Sweden. KTH conducts research and education within engineering and technology, and is Sweden's largest technical university. Currently, KTH consists of five schools with five campuses in and around Stockholm.