The United Nations General Assembly designated 11 December "International Mountain Day". As of 2003, it has been observed every year to create awareness about the importance of mountains to life, to highlight the opportunities and constraints in mountain development and to build alliances that will bring positive change to mountain peoples and environments around the world.
International Mountain Day in the news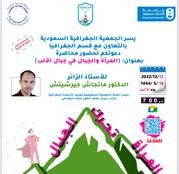 Online lecture about the key roles women play in mountains and three main achievements made in empowering mountain women.
La ville de Diego Suarez, tout au Nord de Madagascar, n'est pas en reste pour la célébration de la Journée Internationale de la Montagne 2022. En effet, le projet Kobaby, qui est un projet de renforcement...