Ecosystem Restoration Monitoring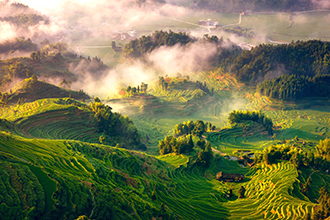 On 1st of March 2019, under Resolution 73/284, the United Nations General Assembly proclaimed 2021–2030 to be the United Nations Decade on Ecosystem Restoration. The UN Decade on Ecosystem Restoration unites the world behind a common goal: preventing, halting and reversing the degradation of ecosystems worldwide.
Restoration of ecosystems is fundamental to achieving the Sustainable Development Goals. Forests, grasslands, croplands, wetlands, savannahs, and other terrestrial to inland water ecosystems, marine and coastal ecosystems and urban environments—all are in dire need of some level of protection and restoration.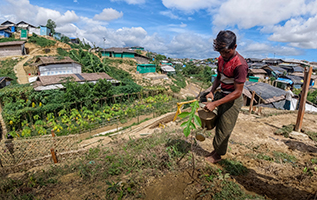 This incredible challenge requires the cooperation, cooperation and action of all actors – from Member States, local governments, partners from the private sector, research, academia and civil society—to come together and to find sustainable solutions. Restoring damaged ecosystems is an efficient and cost-effective way for people to work with nature to address the most pressing challenges humanity is facing today, principally climate change, biodiversity crises and the global pandemic, specifically in the context of economic and social recovery and the Build Back Better approach.
The Food and Agriculture Organization (FAO) and UN Environment Programme (UNEP) have been tasked to lead the implementation of the UN Decade on Ecosystem Restoration, which is aligned with the Decade of Action for the Sustainable Development Goals 2021-2030.
To unite stakeholders to commit to and meet ambitious targets, FAO and its partners are providing support to countries and stakeholders to plan, implement and monitor restoration efforts. Drawing on decades of expertise in the analysis and monitoring of natural resources, integration of biophysical and socio-economic information, FAO is developing innovative solutions for planning and monitoring integrated, participatory and inclusive restoration actions.
The Framework for Ecosystem Restoration Monitoring (FERM) builds on, and complements, existing international, regional and national reporting processes, their goals, targets, criteria and indicators by providing to people, communities and countries, under one common umbrella, access to methodological guidance and tools to monitor ecosystem restoration, using priority and existing ecosystem restoration-related indicators. FERM provides adaptable and innovative tools, geospatial modules and methodological guidance for monitoring and planning restoration activities for different ecosystems in consultation with restoration stakeholders.
The official launch of the United Nations Decade on Ecosystem Restoration will take place on June 5th, 2021, during World Environment Day, with the theme of ecosystem restoration.