A cut above - Pruning for resilient olive oil production in West Bank and Gaza Strip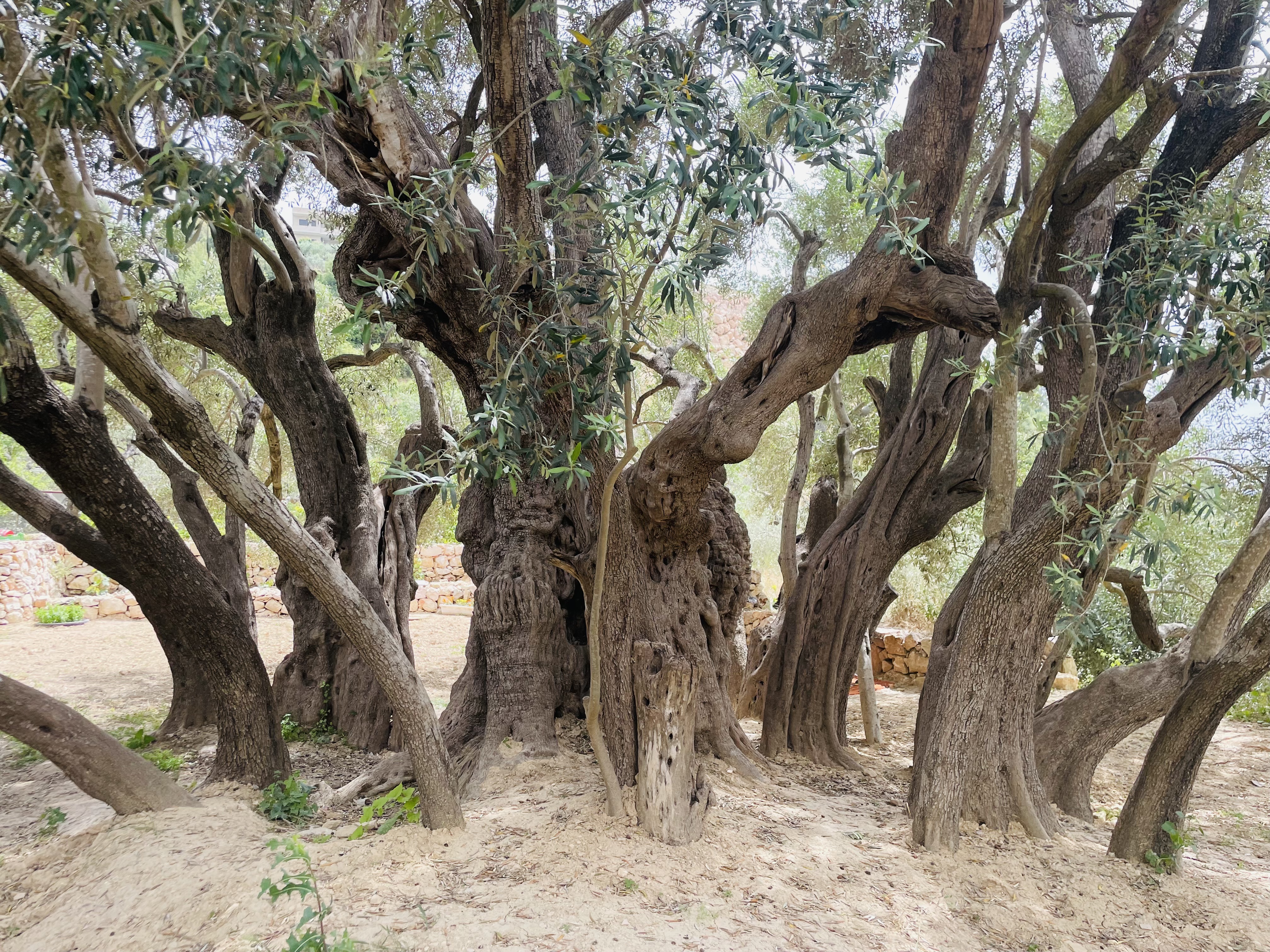 13/06/2023
A training program, organized by the European Bank for Reconstruction and Development and the Food and Agriculture Organization on pruning and irrigation best practices began last month as part of efforts to build olive oil sector capacity in the West Bank and Gaza Strip. The program, supported by Netherlands through EBRD's Multi-donor Trust Fund, had started in the West Bank, and was repeated in Gaza Strip the following days.
Cultivating olives for resilient production and sustainable livelihoods
Olive oil production in West Bank and Gaza Strip is getting ready to face the challenges in both domestic and international markets and respond to increasing consumer interest in healthy, sustainably produced food products. Olive trees are resilient but the regions' hot and dry weather conditions are getting more challenging year by year because of climate change.
In Gaza Strip, where producers are turning towards crops that require less water, olives present an opportunity while in the West Bank, established producers are looking for ways to boost olive production. The emphasis is on improved agricultural practices that increase yields and improve quality, while reducing risks, water use and costs. The agricultural sector, ripe to grow further, currently supports the livelihoods of around 103 240agricultural holders (or 75 000 households) in addition to 100 000 wage labourers seasonal or part time paid jobs.
Capacity building in the classroom and the field
The training course on pruning and irrigation best practices should help smallholders boost production and reduce costs and water use. It is part of a wider effort to expand the sector and reduce climate-related risks to livelihoods. Each course had four sessions, one theoretical and three practical days in the field for each region.
As part of the project, Italian olive oil producers and experts are transferring knowhow and best practices to the farmers in West Bank and Gaza Strip through the trainings.
The programme started with Ministry of Agriculture agro-engineers spending a day together to learn about best practices based on science and evidence produced so far on olive irrigation and pruning techniques. They were then joined by farmers in the field for the hands-on training on pruning techniques that aim at increasing fruit size, aerating the tree canopy to reduce fungal pathogens, and speed-up harvesting. They also learned about innovative irrigation techniques to reduce water use and the typical alternance of olive production even at times of severe drought or excessive rainfall.
Next steps
Three major events are presently in the project pipeline: 1) the launch of a sector review study, undertaken as part of this programme, that identifies opportunities and bottlenecks in West Bank and Gaza Strip olive oil value chain quality and efficiency; 2) an exchange study tour – happening this week - of Palestinian producers to Puglia, Italy to learn about the different methods and production systems in Italy's largest olive production region; and 3) another capacity development programme on harvesting and pressing for olive oil millers and farmers planned to be held in the fall of this year during the olive harvest season.
For more information, contact: Areej Jafari - [email protected]
Photo credit ©FAO/Areej Jafari