Interview with Percance
YUNGA interviews Percance and discovers a few interesting facts about its new Ambassadors…
1. Your Band is big, with 11 members - how did you all meet?
It all started as a dream. We are a group of friends who love music and it begun as an idea to play at a school talent festival. The project captivated us day by day, so we went looking for musicians and friends who wanted to make music and live the dream with us. We can summarize the project as following dreams, goals and promoting a change in mentality. As young people, we are not only the future, we are the present too, and it is up to us to make the change now.
2. Can you tell us more about your name? "Percance" means "Mishap" or "Accident" - what made you choose it?
We looked out for a name that had a negative meaning for the people, but was not necessarily negative itself.
We wanted to prove, that a mishap is an unexpected incident, but it depends on how you interpret it and how you confront it in life; that you can turn it into a positive incident. Life gives us mishaps to learn and take advantage of them.

3. Have you always wanted to be in a band or were there also other jobs you dreamed about when you where little?
Having a band like "Percance", was a dream that began in our early adolescence. Some of us in our childhood wanted to be policemen, astronauts, engineers, doctors, designers, pilots and even politicians. But we chose the best career in the world, being musicians and always carrying a positive message throughout our lyrics and concerts.

4. If we meet your old school teachers, what would they say about you?

We were good students and some were rather restless. But we were always people that worked hard for our goals.

5. You have won a lot of prizes, and have lots of fans - what do you think is the key to your success?
The awards we have earned are because of our hard work and the fans that have been with us have provided support during some difficult years. We have always wanted to play on as many stages as we can. But the secret has been doing everything with responsible work, having clear goals, teamwork and to always dream big. Our fans are the most important part of our project.

6. Which people, real or fictional, have inspired you most?
As a band, we have several examples of struggle and perseverance. They can be bands, characters and even members of our own family. But in general, all those who are involved in our processes are always taken into account and we try to take all the positive things involved in our process.

7. What has been your proudest moment as a group?
On one hand, we have had many moments in our career which we are very proud of. But basically, we have tried to work on strategies and activities that generate a change in the lives of the people that we can get in touch with. We are proud of the people that follow us, because they might be the change we need in the world. It is very important for us to empower young people to be part of this project named "Percance". On the other hand, the most important recognition we have had, is the one that FAO gave us for all what we did for "One Billion Hungry" project. In that moment we felt our work was really being recognized.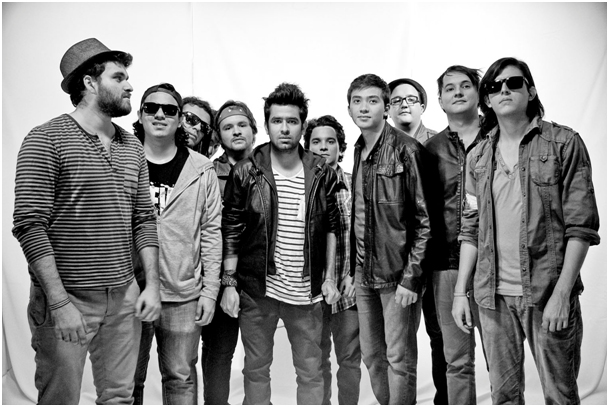 8. What kind of difficulties have you faced on your way to fame?
We do not believe that we are famous, we are people who work hard and we have been recognized for that fact. What you call fame, has let us appreciate that we have a great tool in our power to influence youth. In the process, we have had many difficult moments.
Unfortunately there are people who envy us because we have worked hard with our music to carry our message of hope in youth. There are people looking to criticize, slander and make accusations without any real knowledge of the facts. In the end, what interests us, is that the people who follow us, stay with us until the end.

9. In your opinion, what are the most important challenges that Costa Rica faces regarding the environment?
Costa Rica is a country that is popular for its nature. But do we really appreciate all the natural resources that we have? It is a question that we ask ourselves every day; but we also came to the conclusion that we don't. This is why we feel we need an education and a change of mentality regarding these issues. Because, if each of us does not intend to make a change, we are done. Within a short time we will have nothing which we are proud of. We propose changes of thought.

10. What would your recommendations for an environmentally sustainable lifestyle be?
We propose: Social awareness, local recycling programs, raising awareness when buying and consuming products, responsible resource management and energy saving.

11. What do you hope to achieve under your new role as YUNGA ambassadors?
We want to take the message of awareness to as many people as possible, using our music as a vehicle. To finally get a change of social consciousness in our audience. It is not easy but we want to begin the journey.

12. Do you have any last comments for our YUNGA tribes?
In our hands we have the opportunity to make our country a true example to the world about environmental awareness. In our hands is any change in terms of development (cultural, economic, social, etc.). We are required to take a message and form concrete actions to help the cause and it's up to us and FAO to do so. We encourage every child or young person in the world to make the change and give hope to everyone. We must realize, that we, as young people, are not only the future, we are also the present.