Tenure and UserRights in Fisheries 2018: Achieving Sustainable Development Goals by 2030
Marine and inland fisheries provide millions of people around the globe with food security and livelihood opportunities. Advancing knowledge on how the world's marine and inland capture fisheries are accessed, used, and managed using various types of rights-based approaches (RBAs) is a crucial step towards achieving the Sustainable Development Goals (SDGs) and attaining food and nutrition security and livelihood benefits.
User Rights 2018 was a neutral platform for a wide variety of participants, including government officials (36%), non-government organizations (NGOs) and intergovernmental organizations (IGOs) (30%), academia (20%), cooperatives (10%), and others (3%) from around the world. There were a total of 166 participants (68% male, 32% female) from 42 countries that shared 74 case studies and covered fisheries in 45 countries.
As part of progressing from perceptions to experiences, participants exchanged information and concrete examples by providing case studies on how tenure and rights-based approaches (RBAs) can harmonize the concepts of responsible fisheries in social and economic development. Participants also shared ideas on how to address concerns about fair and equitable application of user rights in capture fisheries.
The two major outcomes of the meeting were:
requests for local work on the ground to develop rights-based fisheries management systems, and
a call for the development of Voluntary Guidelines on Tenure and User Rights in Fisheries.
Please find the conference proceedings here.
Key guidelines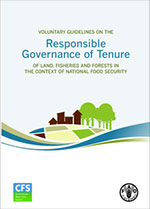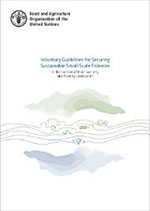 The Food and Agriculture Organization of the United Nations and the Ministry of Oceans and Fisheries of the Government of the Republic of Korea thank all partners and contributors for supporting UserRights 2018.