David Kaimowitz, Manager, Forest and Farm Facility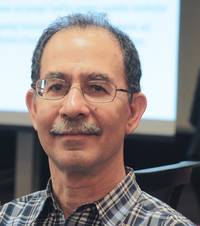 David comes to the Forest and Farm Facility from serving as a Senior Advisor to the Climate and Land Use Alliance (CLUA) and senior consultant to the Latin American Regional Office of the FAO. He brings to the position extensive experience as a manager, rural policy analyst, grant-maker, communications strategist, and fund-raiser, including extensive work with diverse forest and farm producer organizations and other grassroots rural groups. He previously directed the Ford Foundation's global work on natural resources and climate change and served as Director General of the Center for International Forestry Research (CIFOR). He has also worked at the International Institute for Cooperation in Agriculture (IICA), International Service for National Agricultural Research (ISNAR), and the Ministry of Agricultural Development and Agrarian Reform (MIDINRA) in Nicaragua.
Over his career he has focused on a diverse set of rural issues including, forest policies, Indigenous and small farm organizations and enterprises, climate change, agricultural technology, gender relations, and land tenure, among others. In his previous positions David has been based in Costa Rica, Indonesia, Mexico, Netherlands, and Nicaragua, and he has supervised activities and worked for short periods in dozens of countries in Africa, Asia, and Latin America. He is fluent in English and Spanish, has a working knowledge of Portuguese and French, and a basic understanding of Bahasa Indonesian and Miskitu. David holds a PhD in agricultural economics from the University of Madison – Wisconsin, and has authored or co-authored over 150 publications about rural issues.