Multidisciplinary panels: transformative actions in Mediterranean and Black Sea fisheries and aquaculture


Speakers Biographies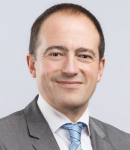 Mr Eric BANEL
Director General of Maritime Affairs, Fisheries and Aquaculture, France
Formerly the French Director of Fisheries and Aquaculture, Eric Banel has served as the first Director General of Maritime Affairs, Fisheries and Aquaculture since the creation of the entity. His whole career has been dedicated to the sea, blue economy and modernization of the French maritime administration. In his function as General Administrator of Maritime Affairs, Eric Banel holds numerous directorial positions in various French decentralized services, including the Ministry of the Sea, the Ministry for Agriculture, the General Commission for Economic Planning and the State Secretariat for the Sea). He has additional experience working in the private sector, as General Delegate for the French Shipowners' Association (Armateurs de France) between 2012 and 2017.
Mr Šime BARIĆ
Cooperative Manager,Velebit Champions, Croatia
Šime Barić was born and raised in small fishing village. He left to pursue his studies in the city and there found rewarding work as a commercial diver. He now has 12 years of experience in the aquaculture sector. In 2020, he achieved his childhood dream of owning his own fishing boat and is currently making a living from sustainable fishing. To create better opportunities, he started working in a cooperative with his colleagues at sea.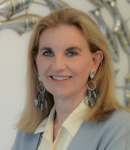 Ms Ismini BOGDANOU
Director of Communications and Public Relations, Hellenic Aquaculture Producers Organization
Advertising and communications have taken over Ismini Bogdanou's career following a Masters Degree in International Relations and Art History from the University in Vienna. Her work in publishing, advertising, education and hospitality have taken her to Austria, Canada and back home to Greece. As of 2017, she is the Director of Communication and Public Relations at the Hellenic Aquaculture Producers Organization (HAPO) supporting the development of Greek aquaculture, a dynamic and growing sector that rates second in exports in Greece.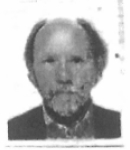 Mr Giampaolo BUONFIGLIO
Vice-Chairperson, Mediterranean Advisory Council
After graduating with a degree in Biological Sciences, Giampaolo Buonfiglio gained his first professional experiences in aquaculture facilities, extending his skills to lagoon management and fishing. He has worked providing technical assistance to cooperatives, in research programs and in services, as a consultant to FAO, CEE-FED and for private companies in bilateral and multilateral development cooperation projects in over 20 countries in the Mediterranean, Africa and Latin America. He has served as President of Fisheries at COGECA (General Confederation of Agricultural Cooperatives) and of MEDAC (Advisory Council for the Mediterranean), of which he is now vice president.
The Hon. Ms Alicia BUGEJA SAID
Parliamentary Secretary for Fisheries, Aquaculture and Animal Rights, Malta
Dr Alicia Bugeja Said was born in 1987 into a working-class family in Mgarr. After she finished her studies in Malta, she obtained a Doctorate from the University of Kent, England in 2017. she was subsequently engaged as a post-doctorate in Canada, and afterwards in France. In 2020, she was appointed as the Director of Fisheries within the Ministry of Agriculture, Fisheries and Animal Rights.

As Director of Fisheries, Bugeja Said made multiple contributions in areas under her responsibility, and a lot of work has been done that has positively affected fishers. Prime Minister Robert Abela has now entrusted her with the responsibility of a Parliamentary Secretariat.
Mr Ali CEMAL GÜCÜ
Professor, Middle East Technical University, Türkiye
Ali Cemal Gücü (1962) graduated from Ege University as a Biological Oceanographer in 1979 before receiving his MSc and PhD degrees at the Middle East Technical University. He participated in various fisheries projects during his studies and afterwards and has been heavily involved in GFCM activities in the Black Sea. He is currently acting as the chair of the GFCM's Subregional Group on Stock Assessment in the Black Sea (SGSABS).
Mr Marco COSTANTINI
Fisheries Regional Manager, WWF Mediterranean Initiative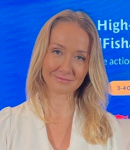 Ms Alexandra COUSTEAU
Explorer and Ocean Advocate
Alexandra Cousteau is a Senior Advisor to Oceana. She lends her environmental expertise and influence to help guide the organization's global campaigns to protect and restore the oceans. Alexandra is a National Geographic Emerging Explorer, filmmaker and globally recognized advocate on water issues who continues the work of her renowned grandfather Jacques-Yves Cousteau and her father Philippe Cousteau, Sr. Alexandra's global initiatives seek to inspire and empower individuals to protect not only the ocean and its inhabitants, but also the human communities that rely on freshwater resources.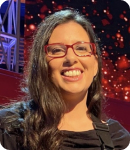 Ms Giusy DONATO
Fisher, Italy
Giusy Donato comes from a family of fishers based in Messina, Sicily. In 2012, she and her sister Antonella undertook the restoration of their family's business, fishing with trammel nets and utilizing their traditional 7 metre boats. Just one year ago, they started using a feluca boat, a project three years in the making, and they are currently engaged in swordfish fishing with harpoons in the Strait of Messina. The feluca adds to their existing pescatourism venture, which goes beyond offering activities on board for tourists to include guided visits to the fishers' neighborhoods, providing insights into local culture and traditions.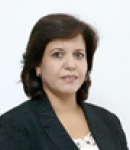 Ms Zakia DRIOUICH
Secretary General for Maritime Fisheries, Ministry of Agriculture, Maritime Fisheries, Rural Development, Water and Forests, Morocco
Zakia Driouich's appointment to Secretary General of the Department of Maritime Fisheries dates to 2013. She became Director of Fishing Industries in 2005, before she took charge of the Fisheries and Aquaculture Department in 2008. Notable achievements from a career spanning over 30 years include the implementation and management of the sectoral strategy for the development of the fishing sector in Morocco "Halieutis" and leading negotiations on fishing agreements linking the Kingdom of Morocco to the European Union, Japan, Russia and other countries.
Mr Carlos FUENTEVILLA
Fishery Officer, Fisheries and Aquaculture Division, FAO
Carlos Fuentevilla is a Fishery Officer at FAO coordinating the Organization's Blue Transformation Programme. His main interest and focus are on developing practical policies and initiatives that are implementable in developing countries. He received a Masters Degree in Marine Affairs and Policy from the University of Miami and has managed a regional GEF/FAO Project on the sustainable management of bottom trawl fisheries in Latin America and the Caribbean His experience includes working as a sport fishing guide, an aquaculture technician and developing local and global fisheries policy.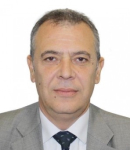 Mr Roland KRISTO
Chairperson, GFCM
Roland Kristo, Chairperson of the GFCM Bureau, has long been committed to the field of fisheries and aquaculture, covering the duties of the Director of the Fisheries Research Institute of Durrës from 1997 to 1999 and those of the Director of the Directorate of Fisheries from 2001 to 2012, as well as serving as Head of the Department of Fisheries and Aquaculture at the Faculty of Agriculture and Environment at the Agricultural University of Tirana from 2013 to 2016. He has worked as an expert on many national and international projects, also contributing to the drafting of fishing and aquculture legislation and of fisheries management and co-management plans.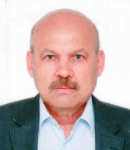 Mr Ramazan ÖZKAYA
President, Sür-Koop, Türkiye
Ramazan Özkaya completed his primary and secondary education in Muğla and high school education at İzmir Commerce High School. He worked as Manager of Güllük Fisheries Cooperative between 1984 and 1995 and served as the Chairman of the Board of Directors of Güllük Fisheries Cooperative between 1995 and 2005. He has been serving as the Chairman of the Central Union of Fisheries Cooperatives of Türkiye and the Vice President of the Turkish National Cooperatives Union since 2009. He was also the Vice President of the International Fisheries Cooperatives (ICFO) between 2015 and 2022.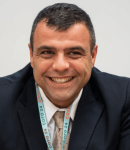 Mr Chadi MOHANNA
Director of Rural Development and Natural Resources, Ministry of Agriculture, Lebanon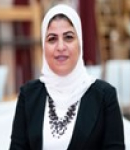 Ms Mervat SABREEN
Assistant to the Minister for Social Solidarity, Egypt
Mervat Sabreen has 15 years of experience in the field of international cooperation and institutional development. Her graduate studies in economics in Egypt complement her practical experience in government and international organizations. Prior to her appointment as Assistant to the Minister of Social Solidarity for Social Protection in April 2021, she worked as advisor to Minister of Social Solidarity for Protection and Social Insurance with a mandate to manage the pension reform process in collaboration with the International Labour Organization and the World Bank.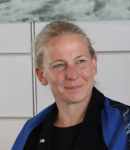 Ms Susan STEELE
Executive Director, European Fisheries Control Agency
Susan Steele has been Executive Director of the European Fisheries Control Agency since 2021. Born in Ireland and dedicating her entire career working with the oceans, Susan worked as post-doctoral researcher after completing her PhD and then as an instructor in BIM Regional Fisheries College in 2001. She then became Head of Aquaculture and Business Training. Between 2009 and 2013, she was Head of Innovation and developed Ireland's Seafood Development Centre from a green field site. She then joined the Sea-Fisheries Protection Authority (SFPA) and served as CEO and chair from 2013 to 2021.
Mr Karmenu VELLA
Special Advisor to the European Commissioner for Environment, Oceans and Fisheries
Karmenu Vella graduated in Architecture and Civil Engineering from the University of Malta and later obtained a Master of Science in Tourism Management from the University of Sheffield. During his political career, he has been appointed Minister for Public Works, Minister for Industry and Minister for Tourism and Aviation. In 2014, he was appointed European Commissioner for Environment, Maritime Affairs, and Fisheries. During his term, Mr. Vella addressed pressing environmental issues, including reducing single-use plastic products and improving air quality across Europe. In 2020, Mr. Vella was appointed advisor for the Minister for Transport, Infrastructure and Capital Project, focusing on the blue economy and aviation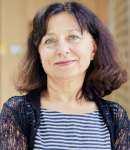 Ms Charlina VITCHEVA
Director-General for Maritime Affairs and Fisheries, DG MARE, European Commission
Mrs Charlina Vitcheva was appointed Director General of DG MARE, Maritime Affairs and Fisheries in June 2020.

Prior to this, she became Deputy Director General of the Joint Research Center (JRC) in September 2016. She was acting DG for the JRC from the 1st November 2019 to the 30th April 2020.

Previously, Mrs Vitcheva have been Director of Smart & Sustainable Growth in Southern Europe at DG Regional and Urban Policy (DG REGIO), and also held a Director's position on Inclusive Growth, Territorial and Urban Development and Northern Europe.

Before joining the European Commission, Charlina Vitcheva has been active in the Bulgarian public administration for 15 years, including at the Permanent Representation in Brussels, being actively involved in the negotiations of Bulgaria accession to the European Union, notably in charge of agricultural and fisheries dossiers and heading the negotiations, from 2000 to 2004, in the area of agriculture and rural development, food safety and fisheries.