Online courses on the use of Geographic Information Systems (GIS) in the establishment of Allocated Zones for Aquaculture (AZA)
23/11/2020
Allocated zones for aquaculture (AZAs) within marine spatial planning are considered an essential instrument in the sustainable development and expansion of aquaculture in the Mediterranean and Black Sea bordering countries.
Given the spatial context of AZAs, applications incorporating multiple models able to contribute to the geographic estimation of aquaculture potentialities are in high demand. These models, predicting environmental, socio-economic and carrying capacity outcomes, among others, can be translated and handled by geographic information systems (GIS).
The GFCM online courses on the use of GIS in the establishment of AZAs was held over Zoom on 23–27 November and 30 November–2 December.
The courses were divided into English and French as follows:
English: 23 (16–18 hours,Rome time), 24, 26, 30 November and 2 December (10–12 hours, Rome time)
French: 23 (16–18 hours, Rome time), 25, 27 November and 1–2 December (10–12 hours, Rome time)
Kindly note that on 23 November and 2 December the course was only held in English.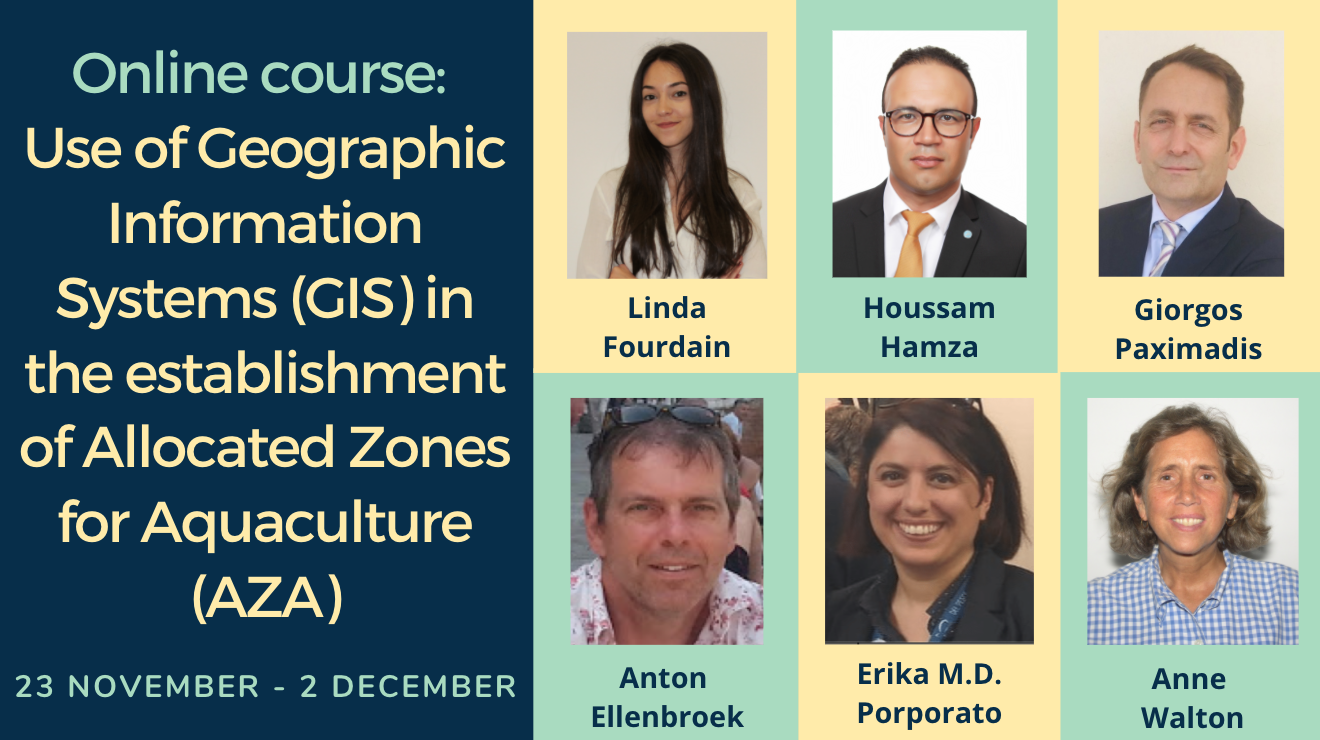 Presentation Recordings
This online course provided basic information on the use of GIS tools through a methodological framework for their application. It helped participants gain an understanding of geographic information (including vector and raster data), projections, digitizing processes and generation of information. In addition to learning about the use of the interface, participants improved the necessary skills to develop a methodological framework for the application of GIS in the establishment of AZAs.