New measures to protect marine resources in the Adriatic
Protecting a small fraction of the sea triggers knock-on effects in the surrounding areas. After a successful experiment in Jabuka Pomo Pit, governments have agreed to set up various fisheries restricted areas (FRA) throughout the Adriatic Sea.
06/11/2021
A FRA is an area in which some specific fishing activities are banned or restricted in order to improve the conservation of specific stocks, habitats and deep-sea ecosystems.  The Jabuka Pomo Pit FRA was the first established with a scientific monitoring plan. Its preliminary results have been hailed by both scientists and fishermen.  
 
Scientists and fishers worked together to set up this FRA. "Before the closure of the Jabuka/Pomo Pit, the situation was critical. The catch of Norway lobster had decreased and European hake had vanished almost completely," explains fisherman, Antonio Sunjic. "After the closure, fishing in the territorial waters around the Jabuka/Pomo island revealed a visible increase in catch." It's a win-win situation: marine biodiversity recovers and fishers benefit from increasingly abundant and valuable catches.  
| | |
| --- | --- |
| The countries bordering the Adriatic are hoping to obtain similar results with the establishment of another FRA in the Bari canyon and another in Southern Adriatic that foresees a specific pilot project to be launched next year on bamboo coral, a vulnerable species that appears on the seabed across the Mediterranean Sea.   | ©Pier Paolo Cito |
The countries of the region who were meeting throughout last week at the annual session of the General Fisheries Commission for the Mediterranean (GFCM) of the Food and Agriculture Organization of the United Nations (FAO), and in the presence of NGOs such as IUCN, Oceana and WWF, adopted this week as well multiannual management plans for the sustainable exploitation of demersal and small pelagic stocks in the Adriatic  Sea, to ensure the sustainability of the fishing activity targeting these resources.  
| | |
| --- | --- |
| ©Pier Paolo Cito | In total, the GFCM members adopted a total of 21 binding recommendations & 14 resolutions for the conservation and sustainable use of marine resources in the Mediterranean and the Black Sea, ranging from calling for the reporting of non-indigenous species in aquaculture, to the establishment of management measures for sustainable trawl fisheries, the definition of minimum conservation reference size for priority stocks, the mitigation of fisheries impacts on vulnerable species, etc. |
"During this session, not only did we examine and adopt an unprecedented number of decisions, but we also witnessed an incredible increase in the contributions from all of the countries, and we held discussions that were richer and deeper than ever" said Roland Kristo, Deputy minister of Agriculture and Rural Development for Albania and GFCM chairperson. "We have shown that more than ever, cooperation and concerted action are the key to progress and that the GFCM stands as a unifying force, championing a common vision for sustainable fisheries and aquaculture in the region.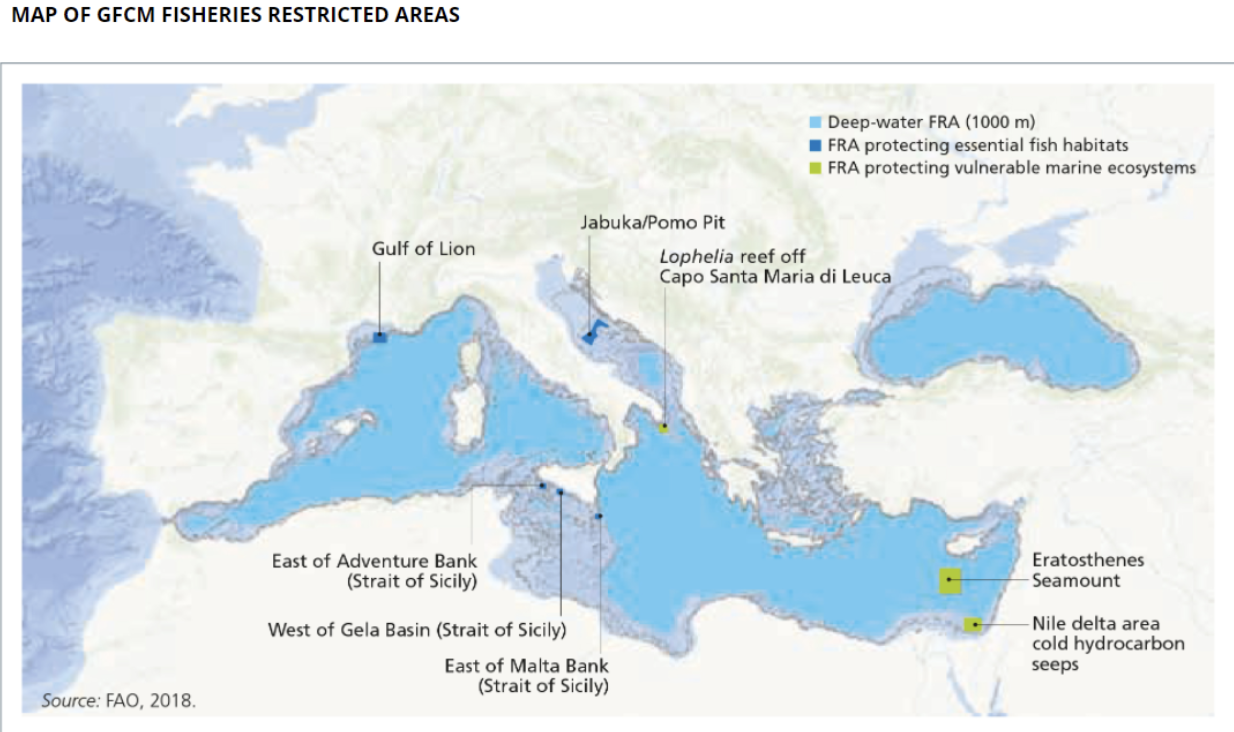 Read more about the 44th session of the General Fisheries Commission for the Mediterranean: