Japan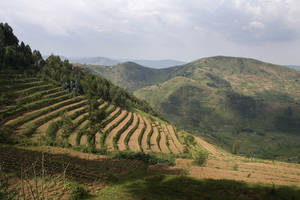 The challenges of a rapidly ageing rural population
The structure of Japan's agricultural sector and rural society are undergoing radical transformation. From 2005 to 2015, the number of farms decreased 30 percent to 1.4 million.
More than 70 percent of landowners are more than 60 years old and almost 10 percent of agricultural land has been abandoned. Certain agricultural operations, especially in unpopular areas, are struggling due to a lack of labour and it is becoming increasingly difficult to pass on farms to the next generation.
The decline of family farming is a huge problem
The decline of family farming and the rural economy is considered one of the most pressing political challenges of contemporary Japanese society.
To create public policies that will support agriculture and tackle the crisis in rural society, there needs to be far-reaching political dialogue that is underpinned by accurate, comprehensive statistics. The 2015 census provides an overall picture of the country's farm types, but data on a number of indicators, such as labour, farm acreage and farm sales, are not available.
Japan needs better agricultural data to inform policy
Japan's agricultural census needs to be amended, so that it can better inform policy. For example, using labour statistics to analyse certain farm characteristics and behaviours and to compare agricultural structures internationally will help to assess current agricultural structures and adapt policies to overcome sectoral challenges. The cross-processing of data on labour, farm ownership and management would provide new insights that would help in the collective formulation of public policy.
The Small and Family Farming Network Japan, established in 2017, acts as an umbrella organization for the country's peasant farming organizations, organic farming networks, civil-society organizations, individual small family farms, consumers, researchers, etc. to promote the Decade of Family Farming in Japan. Its website, https://www.sffnj.net/, is only available in Japanese for now.