Uruguay
The Uruguay Scout Association (1 500 members) have developed a Challenge Badge programme for all their members, which will be launched in October 2014.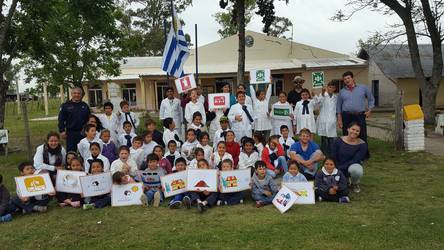 At one of the school in Uruguay the YUNGA publications were presented. Several activities were undertaken. The teachers worked with the children on topics such as risk management (prevention of fires, floods, storms, droughts, etc.), the construction of a orchard on the school and other topics related to the care of the environment.
YUNGA's books were very helpfulness for schools.
We share with you photos and a video of the activities carried out.