News
27/03/2023
FAO is helping earthquake victims resume food production and agricultural livelihoods
News
22/03/2023
Funds aim to provide time-critical emergency aid and livelihood support to build back self-reliance and protect the most vulnerable against shocks
In focus
As 2022 nears an end, almost 1 million people face starvation – almost double the numbers of 2021.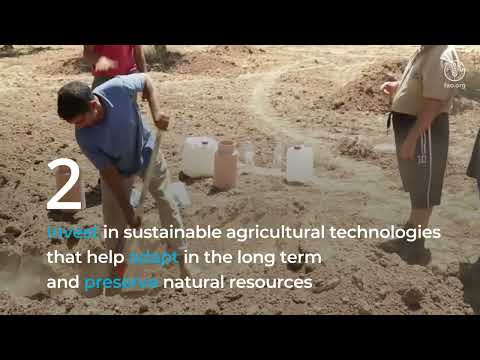 23/02/2023
Small-scale producers contribute the least to climate change, but are the most at risk of welfare losses due to increasing global temperatures and extreme weather events.
Play Video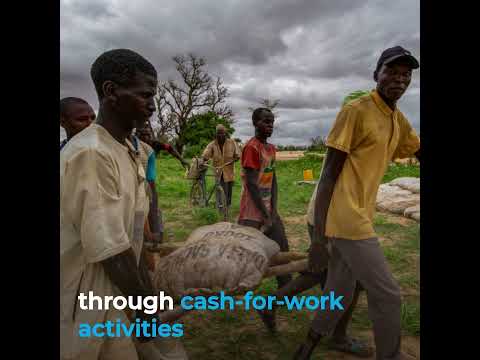 13/02/2023
Anticipatory actions can save lives, safeguard livelihoods and strengthen the resilience of vulnerable communities.
Play Video
In focus
The escalating war in Ukraine is affecting millions of people and forcing massive population displacement.
Story
Providing IDPs from the country's destabilized Cabo Delgado Region with a means to start over
16/03/2023
With 222 million people experiencing high acute food insecurity across 53 countries, and an alarming food security outlook for 2023, investing in agriculture in emergency contexts has never been so critical.
02/03/2023
The war in Ukraine is significantly impacting food security at the national and global levels. Without urgent support to the Ukrainian agrifood sector, humanitarian needs will continue to rise and the stability of global food value chains will remain under threat.
14/03/2023
In the same spirit as the preceding Resilience Strategy for Eastern Africa 2018-2022, the East Africa Resilience Programme of Work 2022–2026 describes the strategic approach to sustainable resilience building that FAO will follow to build capacity and strengthen FAO Country Offices, Member Nations and regional institutions to analyse, anticipate and respond to shocks and crises.