Multiple Retailing
A significant proportion of fish and seafood is sold through large retailers in certain countries. In the UK, for example, 80% of seafood is sold through large retailers such as supermarkets. Some multiple retailers are vertically integrated and may own or have significant control over upstream supply chain activities, such as production and processing. Hence retailers can be able to influence food loss and waste (FLW) upstream as well as downstream at the consumer level. It is reasonable to assume that the majority of FLW will be fresh fish, as disposal of frozen and ambient products would be expected to be minimal due to the long shelf life of these products.
A UK study found the average figures for retail waste of 5% for fresh fish, 1% for frozen fish. This amounts to an estimated 6,800tpa of retail waste for the 17 fish species of interest to the study. Retail waste was defined as products that do not sell at full price and are therefore considered as a commercial waste to the retailer. This, however, does not necessarily reflect the amount of material that goes for final disposal. Most of the retail waste was said to be avoidable.
Key causes of FLW associated with large retailers include:
Quality deterioration during chilling or cold storage
Product reaches its "best before" date before it is sold
Filleting and preparation of fish for customers
Poor analysis of supply and demand leading to over purchase and inability to sell products 
Product damage, including damage to packaging
Product outside specification or substandard quality
Product incorrectly labelled
Temperature rejection based on checking lorry and product temperature
It should be noted that fish waste from stores is frequently combined with meat waste for disposal.
More Resources
More Resources
This study aims to improve understanding of how green and digital technologies could be used to reduce consumer food waste and what could be done to further unlock this potential.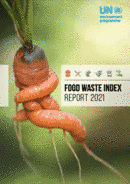 In complement to the Food Loss Index, developed by FAO, the Food Waste Index covers the later stages of food's journey – food waste – occurring at household, food service and retail level.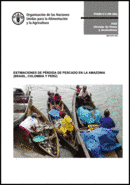 La principal recomendación que surge del análisis de los resultados alcanzados en este estudio es que la forma de disminuir y evitar las pérdidas enormes, debidas a la falta de aplicación de los principios básicos...