Global Forest Resources Assessment 2015
The Global Forest Resources Assessment 2015 (FRA 2015) development began in June 2011 when the FRA Advisory Group discussed the FRA Long-Term Strategy and its implications for FRA 2015. The design process involved users, national correspondents and experts from a wide variety of technical backgrounds. Ultimately, data were reported for 234 countries and territories, of which 155 reports came directly from countries themselves – countries that contain 98.8 percent of the world's forests. The remaining 79 countries and territories (covering only 1.2 percent of the world's forest) were reported as desk studies prepared by FAO.
FRA 2015 introduced the new Collaborative Forest Resources Questionnaire (CFRQ) partnership that includes six organizations: The Central African Forests Commission, FAO Forestry (FRA), FOREST EUROPE, the International Tropical Timber Organization, the Montréal Process and the United Nations Economic Commission for Europe.
The CFRQ is the successful result of the joint commitment of these organizations to simplify and harmonize forest-related data collection while also reducing the reporting burden that countries face.
FRA 2015 Results
Synthesis document: "How are the World's Forests Changing?"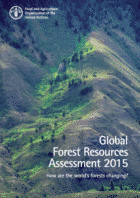 This publication contains a summary of key findings on how forests, forest management and uses have changed over the past 25 years.
E-book version also available.
Special Issue Forest Ecology and Management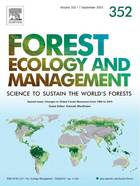 A Special Issue of the Journal, Forest Ecology and Management, contains thirteen peer-reviewed papers with more detailed analyses based on FRA 2015 data and other data sources.

Download PDF
Desk Reference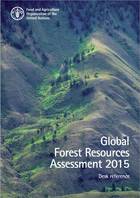 This publication contains summary tables for most of the quantitative and Boolean variables collected through FRA 2015.

Download FRA 2015 results.