Comité Consultatif Scientifique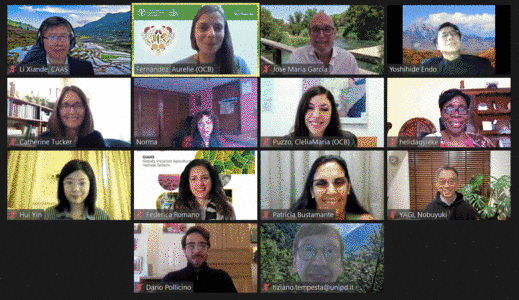 In order to ensure a scientific rigor and to develop new tools and orientations of the GIAHS, our Programme relies on a group of nine experts from the different field of expertise.
These experts are selected, one for each continent, by our Director General for a mandate of two years. During this time, the experts will gather in FAO headquarters several times a year to :
- understand, analyse and evaluate the provided information for each received proposals
- lead field visits for each potential sites to confront proposals information and reality in the site
- elaborate technical documents in order to improve the understanding of the programme for potential applicant countries
- provide wide orientations and scientific inputs to mainstream the Programme
Norma Ruz Varas (She/Her) is a Chilean architect living in Mexico. She holds a Ph.D. and a M.A. in Public Administration, with concentration in territorial planning and land management. She worked as a territorial planning and land management expert for several public and private institutions on issues regarding rural, urban, and environmental planning. She is currently working as a consultant for local and federal agencies advising on topics related to agricultural systems. She has coordinated the research project that led to the designation of the first GIAHS site in Mexico, namely the Chinampas Agricultural System in Mexico City; she has also contributed to the identification of the second potential GIAHS site in Chile and to the development of the first GIAHS proposal in Costa Rica.