FAO in New York
The FAO Liaison Office with the United Nations (UN) in New York has a lead responsibility in developing and implementing policies that enhance FAO's cooperation with the UN system, capitalizing on synergies between our work and that of other UN bodies, agencies, funds and programs, and of Member States.
In doing so, we support decision-making processes carried out at FAO headquarters in relation to developments in the UN system, mainly by representing FAO at working and coordination meetings, liaising with permanent delegations to the UN in New York, and establishing partnerships with relevant institutions in the New York area.
Find out more
.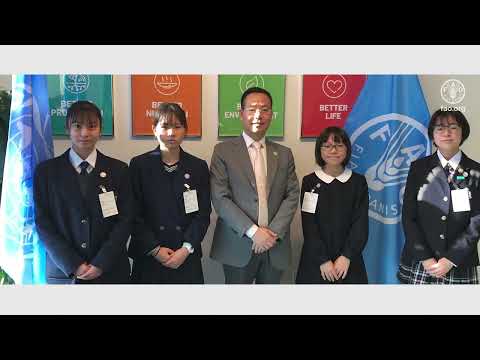 17/01/2023
A year of extraordinary challenges and achievements
Play Video
17/01/2022
VIDEO Farming, harvesting, fishing, livestock-rearing, storing, processing, transporting, selling, buying, eating… and disposing of our food are all part of these complex systems.
Play video
27/10/2022
VIDEO How can we conserve the traditional systems for the sustainable use of biodiversity and natural resources?
Play video
Latest newsletter
Subscribe to our Newsletter
Contact
1 United Nations Plaza, DC1-1125 New York, NY 10017, USA

[email protected]

Tel: +1 (212) 963 6036