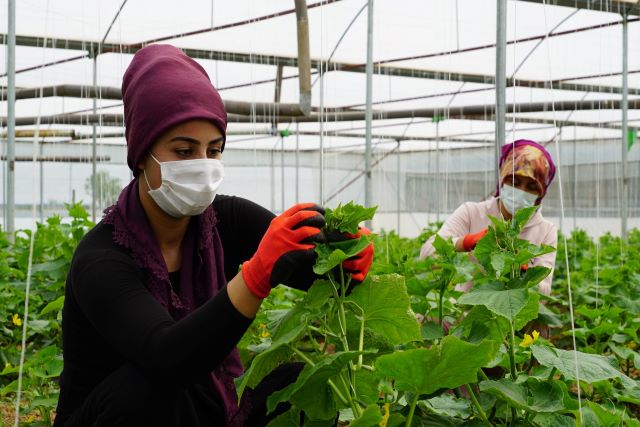 In Turkey FAO and the EU promote agrifood employment at an increasing pace
13/12/2021
A rising number of Syrian refugees and Turkish people have found gainful employment in the agriculture and food production sector, thanks to the project "Promoting resilience through improved livelihoods", implemented by the Food and Agriculture Organization of the United Nations (FAO) and financed by the European Union (EU). In 2021, 38 percent of project beneficiaries obtained jobs up from the previous rate of 30 percent. 52 percent of these were women.
"Launched by FAO in 2019 in partnership with the Government of Turkey under the Syrian Refugee Resilience Plan, the USD 11-million EU-funded project was established to create long-term sustainable solutions for 6 200 Syrian refugees and members of Turkish host communities, and to meet increasing demand for skilled labour in the agrifood sector in Turkey," added FAO Subregional Coordinator for Central Asia and Representative in Turkey, Viorel Gutu. 
The project supports employment through a variety of activities including organizing job fairs and on-the-job training, registering beneficiaries in the national employment pool, providing support for social security premiums, and facilitating work permits with support from the Ministry of Labour and Social Services.

[...read the full STORY]