آخر الأخبار
27 January 2023
- Palm oil is the most widely consumed edible oil in Tanzania, yet 98 percent of the demand is currently met by imported products. Palm oil value chain development thus offers great potential for import substitution, but requires significant increase in ...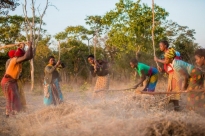 27 January 2023
- Under the "Sustainable, resilient and inclusive food systems development Programme", funded by the global Flexible Multi-Partner Mechanism (FMM), FAO has supported the Government of Zambia and the soybean industry in preparing the soybean value chain analysis and upgrading sector strategy ...
آخر الأحداث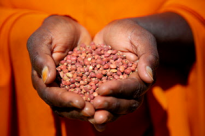 25 September 2023 to 25 September 2023
- The FAO Technical Network on Sustainable Food Value Chains - Development & Finance (SFVC D&F) cordially invites you to the hybrid webinar:     Systems approaches in practice:  Creating a functioning certified seed market system in Mozambique  Monday, 25th September 2023  3-4pm (Rome ...
10 November 2022 to 17 November 2022
- This webinar series is part of technical cooperation programme (TCP) titled "Blockchain andrelated digital technologies for sustainable agrifood value chain development" jointlyimplemented by FAO and MAAIF to assess the potential and improve capacities forblockchain technology application for agrifood value chains in Uganda. ...