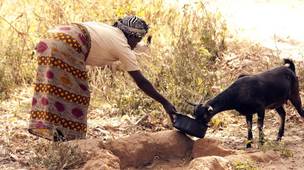 Smallholdings dominate the agricultural landscape
In Malawi, most of the population depends on agriculture and the farms are largely smallholdings. WAW has compiled a preliminary typology of farms using data from the country's third Integrated Household Survey (IHS3) of 2010. This survey canvasses households, so farm estates are excluded. The data, therefore, are not representative of all forms of agricultural production.
Making a distinction between commercial and subsistence farming does not help when it comes to characterizing farms by level of market participation. Some 'non-commercial' farmers, for example, need to sell some of their crops to earn money and buy food when prices are higher.
Large farms, which account for 1 percent of the country's farm holders, are not included in the IHS3 sample. This minority produces about 30 percent of total agricultural output, growing products mainly for export, such as sugar, coffee and tea. When considering food security and poverty reduction, however, it is essential to focus on family farms, and an analysis of farm household data shows some substantial differences between farm types.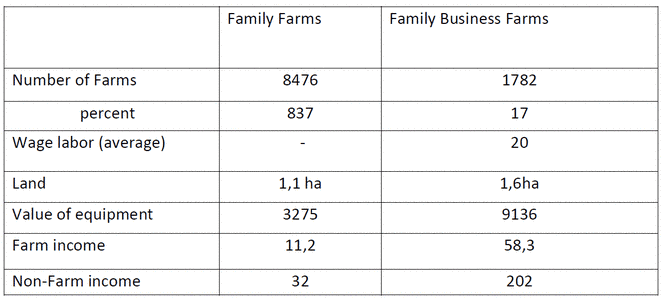 Family business farms have access to more capital
The main differences lie in the high level of off-farm income generated by family business farms and the higher level of capital available to them, compared with family farms. They also use hired labour, unlike family farms. All farm types report some level of off-farm work, though it tends to be low skilled and low paying.
Farm types cannot be differentiated based on utilized agricultural area alone, which ranges from 0.97 to 1.6 ha, on average. The area under cultivation is certainly larger for family business farms (1.6 ha versus an average of 1.1 ha), but there are other factors underlying differences in performance.
Available capital is almost three times larger at family business farm level, generating an income six times higher than that of family farms. The other major difference lies in the importance of non-farm income to family business farms, which use hired labour and value family labour in more remunerative non-farm activities.
These activities explain family business farms' greater use of farm equipment, not the use of credit, which shows little difference between farm types. On the policy front, therefore, it is crucial to encourage investment in family farms that take into account the specificities of each type. It is by increasing the level and quality of investment in farms that family work will be reinvested, increasing income.