The Forest and Water Programme develops, supports, and implements integrated forest-water activities, in order to meet the demands of countries and stakeholders and to ensure sustainable forest and water resources in the future. Through these activities the Programme provides technical advice for forest and watershed-related projects; conducts training to technical officers and other stakeholders; shares resources, lessons learned and tools that can assist stakeholders; and advocates for integrated forest-water policies and practices at local, national and international levels.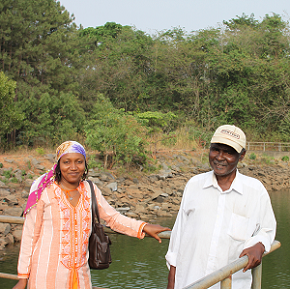 Fouta Djallon Highlands Phase II
2015-2021 | Global Environment Facility
As Western Africa's main source of water for agriculture and communities, the project's development objective is to ensure the conservation and sustainable management of the Fouta Djallon Highlands' natural resources with a particular focus on forest and water interactions and the development of resilient livelihoods.
This will be achieved through regional cooperation for planning and implementation; the establishment of legal and institutional frameworks; the implementation of integrated natural resource and landscape management; capacity building of local communities; and the promotion of enterprise development and diversified income streams. Find more information here.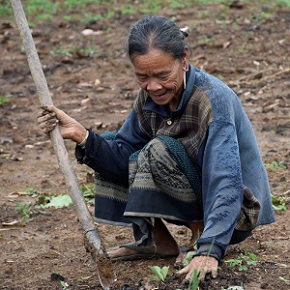 Life and Nature
March 2015-2019 | Global Environment Facility
Strengthening the adaptive capacity and resilience of rural communities using micro-watershed approaches to climate change and variability to attain sustainable food security in Cambodia.
To improve the lives of thousands of farmers, this project addresses Cambodian efforts to mitigate and adapt to climate change in rural communities. Participatory approaches include development of watershed management plans in all target landscapes, with assistance to replant vegetation and trees among streams, rivers, and forested areas, as well as building small scale water retention and irrigation structures. Find more information here.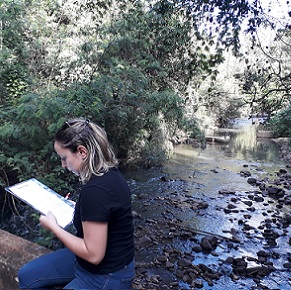 Adaptation of the Blue Targeting Tool (BTT) parameters to streams in Brazil
2017 | Swedish Forest Agency; University of Sao Paulo
The BTT was developed by WWF Sweden in 2011 to assist best management practices in forestry along small streams. It is currently being adapted to tropical forest ecosystems in Brazil, in a process that includes the development of parameters according to the characteristics of Brazilian streams.
The adapted BTT is currently being tested in Extrema, an area of great importance for water security of the metropolitan region of the State of São Paulo. In parallel to the adaptation process of the BTT, a Payment for Ecosystem Services is also being implemented. It is the first of its kind in this area with the aim of conserving and sustainably using water resources in Brazil. The use of the BTT will support monitoring actions in order to achieve forest and water management goals. Find more information here.
Other Action Plan projects
Other Action Plan projects include research projects in China, Kenya and Spain, reforestation projects in Ethiopia and India and bamboo livelihood projects in Ethiopia, India, Madagascar and Tanzania. Click to find out more about the projects of the Forest and Water Action Plan.