International Sustainable Bioeconomy Working Group (ISBWG)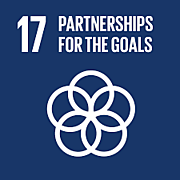 The ISBWG supports countries in building a sustainable and circular bioeconomy. The group offers a unique opportunity for countries to gain knowledge and share their experiences in the development of strategies and programmes and enhances stakeholder coordination.
The ISBWG is a platform for South-South and Triangular cooperation in the bio-based sectors. In general, countries in the global South have extensive knowledge and experience in the production and use of food, feed, fiber, biopharmaceuticals and other bioproducts.
The ISBWG is an example of how to achieve SDG17, in particular target 17.9 on enhancing international support for implementing national plans.
Activities
FAO facilitates the annual meetings and videoconferences of the ISBWG on specific topics. The meetings include presentations, workshops and field visits. Members also regularly share news on bioeconomy from their countries and institutions. The purpose of these meetings is to:
Provide guidance to national and regional stakeholders on the development of sustainable and circular bioeconomy strategies, programmes, and action plans.
See country support.
FAO's participation in bioeconomy "working groups" or "international fora"
FAO also contributes actively to other bioeconomy international fora, including: