Overview
Our current economic model is linear, relying heavily on finite resources such as fossil fuels that have significant environmental, health, and social risks and hidden costs. "Linear" food and agriculture systems are closely linked to high rates of biodiversity loss, climate change, water contamination and air pollution as well as to the triple burden of malnutrition contributing to increasing pressure on and unsustainable use of natural resources.

A sustainable and circular bioeconomy offers a systems approach to sustainable utilization of biological resources for better production, better nutrition, better environment, and a better life in order to achieve the SDGs.
The development of a sustainable and circular bioeconomy globally is and will be driven by 3 broad forces: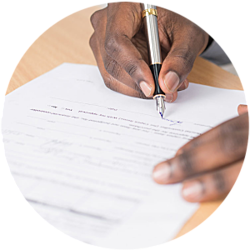 1. Societal aspirations and good governance for sustainable development and improved health and wellbeing.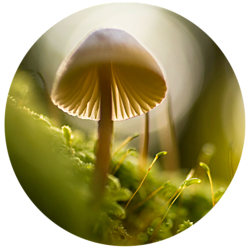 2. Needs and opportunities to valorize and protect biological resources in the traditional bioeconomy core-sectors.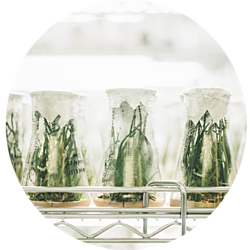 3. Scientific breakthroughs in biological, digital and other fields of technology to expand possibilities for innovation.
Global Forum for Food and Agriculture (GFFA) 2015
On January 2015, at the Global Forum for Food and Agriculture (GFFA) in Berlin, 62 Ministers of Agriculture agreed on the importance of opportunities provided by a sustainable bioeconomy, while ensuring food security and nutrition. FAO was therefore called to coordinate international work on bioeconomy by facilitating information exchange and providing policy advice to its members.
Decisions from the 2015 GFFA
Decisions from the 2015 GFFA
"We, the agriculture ministers assembled at the GFFA 2015, advocate that (…) FAO continues and intensifies its work on the primacy of food security in bioeconomy and provides information and pertinent policy advice for the benefit of its members"; and
"We, the Agriculture Ministers, hereby state that tangible action and international cooperation are necessary to seize the opportunities provided by sustainable bioeconomy for agriculture and rural development while securing the primacy of food security and nutrition. We wish to follow up on these thoughts and believe that FAO in collaboration with other partners would provide the appropriate platform for this purpose."
Towards the Sustainable Development Goals (SDGs)
A sustainable and circular bioeconomy can contribute to the 2030 Agenda and is closely linked to the achievement of all SDGs, in particular: