Food loss and waste reduction, measurement and policy
Food loss and waste reduction should be seen as a means towards achieving other objectives, including improving food security and nutrition, reducing greenhouse gas emissions and lowering pressure on water and land resources, which contribute towards increased productivity and economic growth. The formulation of effective policies to achieve food loss and waste reduction requires comprehensive information as to how much and where – both geographically and along the supply chain – various foods are lost or wasted. The work of the Food and Agriculture Organization of the United Nations (FAO) on measurement, and its support to countries in taking action to reduce food loss and waste, is critical in tracking progress made by countries.
07/12/2022
The Holiday Season is rapidly approaching with annual Christmas and New Year celebrations among friends and families set to take place around much of the world. Despite what is usually a festive period, for many, there are still numerous concerns and worry due to the current ongoing global crises.
Event
12/12/2022
A Food Loss and Waste Master class will be held in December 2022. This virtual event will be addressed to youth who want to discover more about the causes of food loss and waste and solutions to achieving the SDG 12.3 target.
Database
Take an in-depth look at what food is being lost and wasted, and where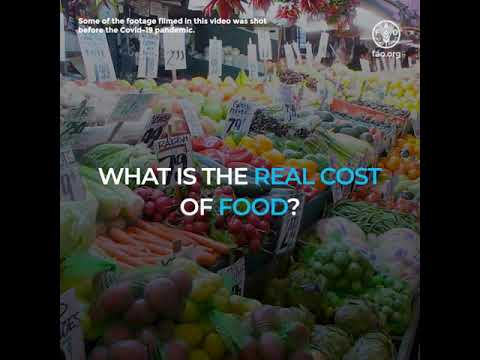 10/03/2022
What is the real cost of food? Around 14% of all food produced is between harvest and the wholesale market. But food loss is not only about money lost. There are also social and environmental impacts. Food is worth much more than what we pay for it. Stop Food Loss and Waste. For the people. For the planet.
Play Video