Food loss and waste reduction, measurement and policy
Food loss and waste reduction should be seen as a means towards achieving other objectives, including improving food security and nutrition, reducing greenhouse gas emissions and lowering pressure on water and land resources, which contribute towards increased productivity and economic growth. The formulation of effective policies to achieve food loss and waste reduction requires comprehensive information as to how much and where – both geographically and along the supply chain – various foods are lost or wasted. The work of the Food and Agriculture Organization of the United Nations (FAO) on measurement, and its support to countries in taking action to reduce food loss and waste, is critical in tracking progress made by countries.
Latest news
27/04/2023
The conference took place between 24-27 April 2023 in Ha Noi, Viet Nam, convening over 350 on-site and 1000 virtual participants from a range of actor...
Hybrid Event, Rome (Italy)
Event
16/10/2023
This year World Food Day theme is "Water is life, water is food. Leave no one behind". It spotlights how water is essential to life on Earth and...
New in this website
Launched at the UN Food Systems Summit in 2021 to take forward the Agenda 2030 toward achieving SDG 12.3.
This new website section allows you to access all information and updates related to the activities of the Coalition.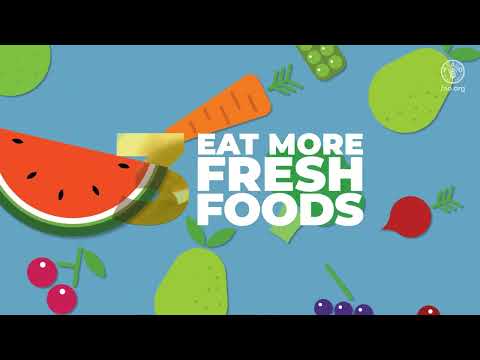 22/03/2023
Reduce your food waste. It takes a lot of water to produce food and to get it from the field to our plate. Lost and wasted food also means wasted water. Water is vital to us all, so everyone needs to act. Every drop counts and your actions, big or small, can make a difference.
Play Video