Food loss and waste reduction, measurement and policy
Food loss and waste reduction should be seen as a means towards achieving other objectives, including improving food security and nutrition, reducing greenhouse gas emissions and lowering pressure on water and land resources, which contribute towards increased productivity and economic growth. The formulation of effective policies to achieve food loss and waste reduction requires comprehensive information as to how much and where – both geographically and along the supply chain – various foods are lost or wasted. The work of the Food and Agriculture Organization of the United Nations (FAO) on measurement, and its support to countries in taking action to reduce food loss and waste, is critical in tracking progress made by countries.
Latest events
01/12/2023
At COP-28, a side-event discusses how FLW reduction can contribute to GHG emissions reduction ...
Latest news
23/11/2023
The 2023 United Nations Climate Change Conference (COP28) hosted by the United Arab Emirates in Dubai will take place between 30 November and 12...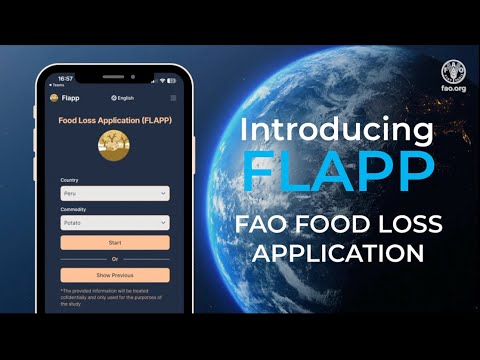 29/09/2023
FAO has just developed a new app to convert a methodology to measure food losses at the farm level. The Food Loss App - FLAPP's main objective is to help designing targeted policies and incentives that in the future will allow losses to be reduced, directly impacting UN Sustainable Goal Target 12.3.
Play Video