Turkey's unique foods receiving recognition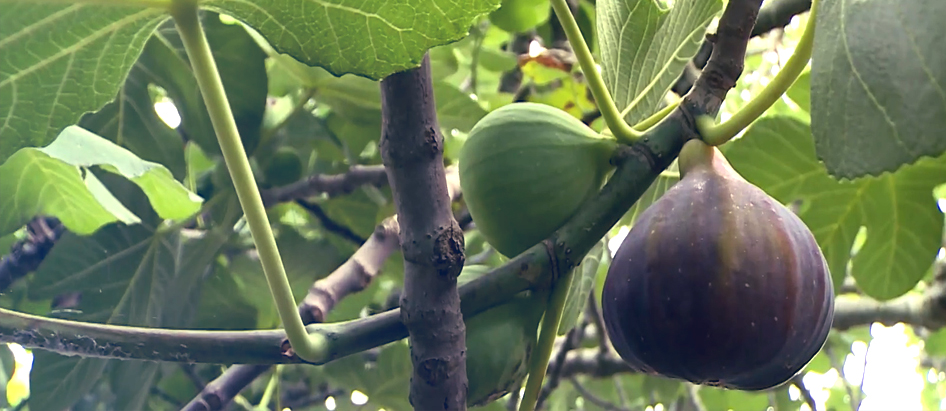 06/03/2019
In the Bursa region of Turkey, Geographical Indications (GIs) – labels linking a product with its origin and synonymous with quality – have helped to put farmers at the centre of a process that is economically and socially beneficial for rural development.
Over the last three years, the European Bank for Reconstruction and Development (EBRD) and the Food and Agriculture Organization of the United Nations (FAO) have been supporting producers in the region through training, workshops and study tours. The culmination of this has been the registration of the Bursa black fig and the Bursa peach with GIs at the national level.
In the case of Bursa, GI registration is recognition of the unique qualities of both fruits. The Bursa peach's quality, for example, is renowned owing to its specific growing conditions as well as local production and harvesting techniques. The peel of the Bursa black fig, on the other hand, is thicker than that of figs produced elsewhere, which gives it a longer shelf life.
Through the project, an association of cooperatives representing both GI products has been formed, and the collective action it has encouraged proved pivotal in registering the labels. This association of cooperatives will instil quality standards, encourage efficiency and help producers highlight the unique qualities of their products to consumers.
Cooperation helps - a lot!
According to FAO economist Emmanuel Hidier, "As part of an association a producer has an amplified voice and more of an opportunity to develop, expand and become more efficient."
For producers like Veysel Koşan, a life-long fig farmer in the region, GI registration was a real milestone and now the association is aiming for registration of the two products at European Union (EU) level, collective action is as crucial as ever.
 "Since we began developing the GI we've been able to gather under a single umbrella: the association. As a collective we are far more able to ensure price stability, protect our product and have our voice heard. We did not have any other GI-registered product here, and so this registration is important for us," says Veysel.
Hüseyin Şeker, 40 years a Bursa black fig producer, knows that life as a farmer without an association can be difficult. "Technically production is not difficult.The biggest challenge in fig production is that the market is in the hands of exporters and this means that the product does not fetch the price it deserves."
The association though provides producers with collective bargaining power and is better able to negotiate decent prices, particularly with exporters.
A different approach to marketing
"Packaging has been invested in and thought has gone into marketing and design," says Veysel. In fact the results of a recently-conducted marketing test are testament to the work of the association and evidence of progression.
Over a week, Bursa black figs and Bursa peaches were sold in supermarkets and bazaars in various locations across Turkey, and although retailers were at first reluctant to engage owing to doubts stemming from a lack of experience in dealing with cooperative associations, the early signs show that the GI products were popular. Of the customers who visited the fresh produce section of supermarkets, almost a quarter bought either Bursa black figs or Bursa peaches.
During the weeklong test period, Migros – a leading supermarket chain in the country – noted a substantial increase in volumes of fruits and vegetables sold in the trial locations, with much of that increase linked to the sale of Bursa black figs. It was also keen for the association to continue supplying fruit, while customers too stressed their desire to continue to buy these products.
"GI labels continue to be a powerful tool in creating synergies between local producers and larger agribusinesses, creating value and economic opportunities for all actors along the value chain", said Burcu Islam, Principal Banker, EBRD.
Gigantic baby steps
Already the collective action of local producers like Veysel and Hüseyin means that the name and reputation of Bursa black figs and Bursa peaches are safeguarded against counterfeiting.
And although awareness of GIs and associations is growing among producers in Turkey, there is plenty of room to educate others within horticulture value chains.
Now, FAO and the EBRD are embarking on a new challenge with Turkish honey, and the Bursa experience provides great perspective when considering a plan of action. In fact, in December producers involved with both projects were given the chance to discuss best practices. Having been there and done that, the Bursa fig and peach producers were able to impart their experience on their peers in the honey sector. 
And as for Bursa's figs and peaches? Well, remember the name, because the local producers plan to register their fruit with the EU as well and we will likely spot Bursa's figs and peaches on supermarket shelves across Europe very soon.