Voluntary sustainability standards for bananas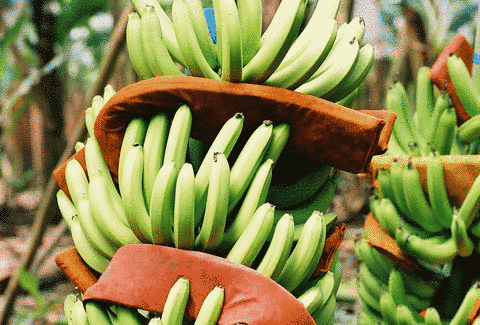 Voluntary Sustainability Standards (VSS) are standards developed at local, national or international level by organizations from the public and private sectors on environmental and social improvements. Private VSS are developed by businesses or not-for-profit NGOs1.
In the agricultural sector, VSS promote sustainability along the value chain. They define criteria to be met by the certified organization or product, often resulting in an identifiable label for consumers.
Over the last decade, certified commodities markets have grown at annual rates between 20% and 100%2, along with an increasing number of private standards. An increasing number of agricultural producers and traders get certified as they identify potential social, environmental but also economic benefits in VSS. Among the environmental and social labels, the most common in the agricultural sector are the Rainforest Alliance, organic agriculture and fair trade labels3.
VSS in the banana sector
Voluntary Sustainability Standards are becoming mainstream in the banana export market as big companies to measure and showcase the improvement of their practices to limit supply and reputational risks.
In 2013, most of the global certified banana production was compliant with GlobalG.A.P, followed by Rainforest Alliance, organic and Fairtrade4.
Between 2009 and 2012, standard-compliant banana production increased at a rate of 12% per annum5. Latin America is historically a sustainable crop production area: the region produces more than 90% of global standard-compliant bananas6.
Examples of VSS for bananas
Organic agriculture7
(refer to organic certifications in the banana industry)

Organic products have to comply with national organic standards. Private organic standards also exist but do not replace the public organic standard in place.
The International Federation of Organic Agriculture Movements (IFOAM) federates 750 member organizations (non-governmental organic certifying organizations, producer organizations, NGOs, importers and retailers) in more than 120 countries.
The IFOAM Family of Standards operates as basic voluntary standards to harmonize the different organic certifications.
Rainforest Alliance8
The Rainforest Alliance certification is based on the Sustainable Agriculture Network (SAN) Standard, which is built around the guiding principles of effective farm planning and management, protection of biodiversity and natural resources, and improved livelihoods.
The standard is based on 10 social and environmental principles.
Founded in 1997.
Certifies producers of all sizes.
The Sustainable Agriculture Network (SAN) is an association of non-profit conservation organizations (including the Rainforest Alliance) that promote the environmental and social sustainability of agricultural activities through standards for best practices, certification and training for farmers.
3.5 million hectares of agricultural land has currently achieved Rainforest Alliance certification, and 1.4 million people have been trained in sustainable land use practices.
Fairtrade9
(refer to fair trade practices in the banana industry)
The Fairtrade standard focuses on small farmer cooperatives and was originally oriented towards social criteria to guarantee fair trading relations and fair production conditions, increasingly incorporating environmental criteria over the years.
Fairtrade International (FLO) is a not-for-profit multi-stakeholder association that develops Fairtrade standards.
Founded in 1988 in Germany.
The Fairtrade system includes 1,65 million farmers and workers in 1 226 producer organizations in 74 countries.
GlobalG.A.P.10
(refer to good agricultural practices in the banana industry)
Focuses of production processes.
The Global Partnership for Good Agricultural Practices was founded in 1997.
Today, more than 400 member organizations such as producers, retailers, industry and service providers support the initiative in more than 100 countries.
SA8000® Standard11
Accredited social certification standard that helps organizations manage and demonstrate their dedication to the fair treatment of workers in any industry and anywhere in the world.

Drives standards of social performance, benefiting both workers and businesses.

Focuses on child labour, forced and compulsory labour, health and safety, freedom of association and right to collective bargaining, discrimination, disciplinary practices, working hours, and remuneration, underpinned by a management system component that drives continual improvement
Established by Social Accountability International (SAI) in 1997.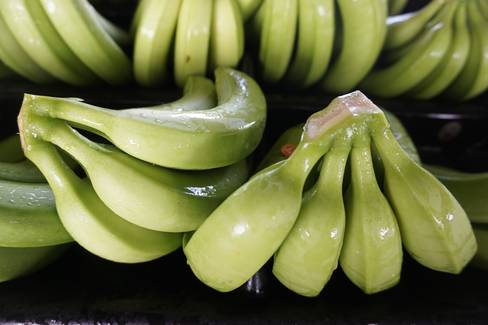 Benefits of VSS for producers

Improvement of labour relations
Empowerment of employees, in particular women
Possibly higher sale prices
Environmental impact reduction leading to potential cost reduction
Increased awareness of farmers about social and environmental issues related to their work
Added value on the market


Benefits for the VSS market


Value assigned to production processes
Incentive effect on the market
Increased responsibility of consumers

Challenges for producers

Additional costs of certification
Conciliation of multiple objectives
Mainstream standards could be a barrier to market access
Difficulty to comply with labour-related standards due to the sasonal character of banana production.


Challenges for the VSS market

Need for harmonization to avoid a "standards war" due to multiple standards
Risk of declining requirements to reach mainstream markets
Difficulties ensuring the compliance of all suppliers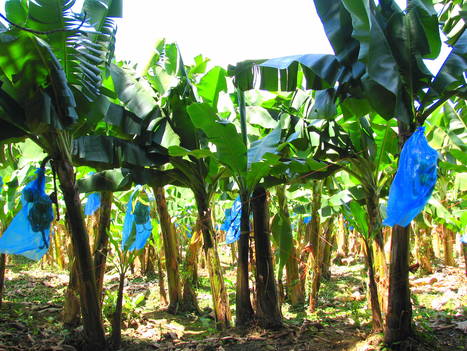 Example of VSS for bananas: Rainforest Alliance
Example of VSS for bananas: Rainforest Alliance
The Rainforest Alliance (RA) certification is granted to farms that comply with the environmental and social standards of the Sustainable Agriculture Network (SAN). As a non-for-profit NGO, Rainforest Alliance closely works with the Latin American banana industry. In 1993, the independent farm Platanera Rio Sixaola in Costa Rica became the first certified banana plantation worldwide by obtaining the RA certification12. The independent certification body for RA is Sustainable Farm Certification International.
Objectives
Encourage farmers to grow sustainably
Define practices for sustainable agriculture (SAN standards)
Train and support producers
Certify producers who meet these standards.
SAN Sustainable Agricultural Standard13
The SAN Sustainable Agricultural Standard for bananas consists of four principles:
Effective Planning and Management System
Biodiversity Conservation
Natural Resource Conservation
Improved Livelihoods and Human Wellbeing
Each principle comes with two types of Performance Criteria:
- Critical Criteria establish a fundamental baseline and guarantee of quality for certified farms and producer groups.
- Compliance with Critical Criteria is essential for certification to be granted.
Continuous Improvement Criteria
- The SAN Continuous Improvement System defines performance improvements happening over a 6 year period.
- In order to remain certified, farms must show increasing levels of compliance with the criteria over time.
- There are three levels of compliance: 'Good' (Level C); 'Better' (Level B); 'Best' (Level A).
- To encourage the improvement of farm practices there is a three-step minimum compliance process, with the minimum compliance percentages increasing with each step:
1st Audit, Year 0: 50% of Level C criteria
2nd Audit, Year 3: 90% of Level C criteria; 50% of Level B criteria
3rd Audit, year 6: 90% of Level C criteria; 90% of Level B criteria; 50% of Level A criteria.
Examples of measures taken by Rainforest Alliance-certified farms:
Treat banana processing wastewater before release
Avoid the use of the paraquat herbicide
Record keeping on agrochemicals
Conduct proper procedures before using agrochemicals
Return banana stalks to the field to enhance organic matter
Proper disposal of plastic bags
Certification process
Choose an accredited certification body operating in the host country.
Conduct an audit of the farm to ensure compliance with SAN standards (Online training is available for preparation).
Conduct annual audits to ensure compliance with regulations.
Implement corrective measures in case of non-compliance. If standards are not met, the certification may be cancelled.
Facts on RA certification for bananas
By the end of 2016, 1 557 banana farms in 16 countries were Rainforest Alliance Certified, covering close to 145 000 production hectares. Total production volume was 7 350 000 MT14.
Six countries represented close to % of the total Rainforest Alliance/SAN banana area: Colombia (3814 000 hectares), Costa Rica (29 000 hectares), Guatemala (26 400 hectares), Ecuador (20 000)Honduras (8 500 hectares) and Panama (5 500 hectares).
The Rainforest Alliance/SAN banana area has increased by 28% between 2008 and 20154.