Antimicrobial drugs are key in the treatment of diseases, and their use is essential to protect both human and animal health. However, antimicrobials misuse in the livestock sector, aquaculture and crop production is a major concern as a risk for emergence and spread of antimicrobial resistant micro-organisms.
Key facts
| | | | |
| --- | --- | --- | --- |
| In 2019, 5 million human deaths were associated by bacterial antimicrobial resistance worldwide, including 1.3 million human deaths attributable to bacterial AMR (The Lancet) | 27 different antimicrobial classes used in animals | Total global animal health market in 2011 was equivalent to USD 22 billion (OECD) | 118 countries reported quantitative data on antimicrobial use in animals between 2015 and 2017, an increase from 89 reporting in 2015 |
Publications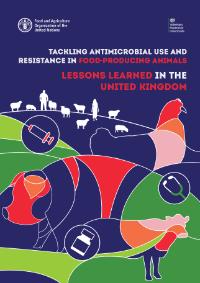 Lessons learned in the United Kingdom of Great Britain and Northern Ireland. This publication describes the United Kingdom of Great Britain and Northern Ireland's multisectoral voluntary approach to antibiotic stewardship in food-producing animals, developed as a [...]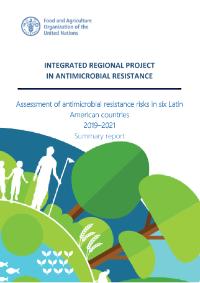 This report represents a summary of the results obtained from the application of the tool in six Latin American countries, from 2019 to 2021.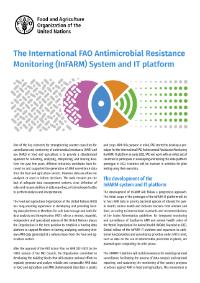 One of the key elements to strengthen country capacity for surveillance and monitoring of antimicrobial resistance (AMR) and use (AMU) in food and agriculture is to provide a standardized approach to collecting, analyzing, interpreting, and [...]
News
Antimicrobial resistance (AMR) concerns not only human health, but also the agricultural sector, since many of the antimicrobials used to treat animal infections are similar or identical to those used in human medicine. The Colombian [...]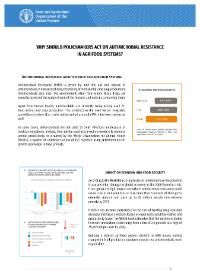 The FAO Development Law Service, in collaboration with the Quadripartite focal points for AMR in the Americas, the WHO and the WOAH legal teams, conducted a regional workshop on AMR legislation in the context of [...]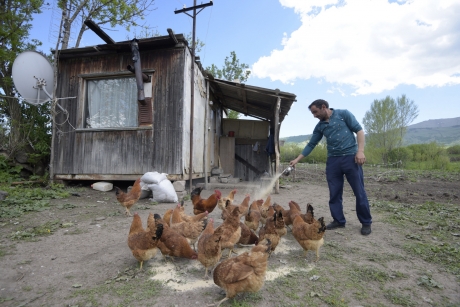 Activities, of the World Antimicrobial Awareness Week 2022 in Europe and Central Asia, to share knowledge and promote intersectoral cooperation are also planned by FAO at country-level in the region. These efforts aim to target a [...]